Sociology Professor Emeritus John D. Donovan '39, M.S. '41 has been named Chevalier (Knight) of the Légion d'Honneur, the highest French distinction for military and civil accomplishments, Arnaud Mentré, consul general of France in Boston, recently announced on behalf of Emmanuel Macron, president of the French Republic.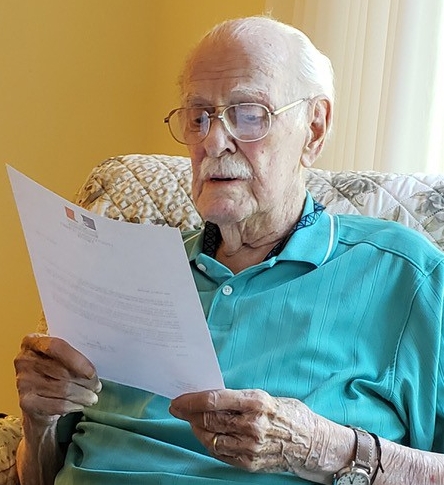 The formal acknowledgement coincided with the 76th anniversary of D-Day—the launch of Operation "Overlord"—a combined naval, air and land assault on Nazi-occupied France by Allied forces on June 6, 1944.
"This award testifies to France's high esteem for your service," said Mentré of the 102-year-old recipient of the U.S. Bronze Star Medal for meritorious achievement in a combat zone.
"It is a sign of France's infinite gratitude and appreciation for your personal and precious contribution to the United States' role in the liberation of our country during World War II. The people of France will never forget your courage and your devotion to the great cause of freedom."     
The Légion d'Honneur was established in 1802 by Napoleon Bonaparte and retained by all subsequent French governments and régimes to acknowledge excellent civil or military conduct.
A Peabody, Mass., native and the son of Irish immigrants, Donovan was initially declared "4F" —a military classification indicating that the candidate is unacceptable for service in the Armed Forces—based on a heart condition, which freed him to pursue his academic interests stateside and out of harm's way.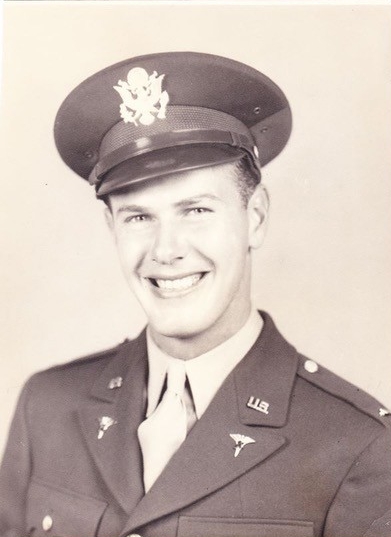 Frustrated that he couldn't serve his country, he convinced his local doctor to issue a clean bill of health, and soon after, was enlisted, commissioned a second lieutenant in the Medical Administrative Corps, and assigned to the 3rd Battalion of the 331st Infantry, 83rd Infantry Division, which landed on Normandy's Omaha Beach one week after it had been cleared on D-Day.

He could have stayed home.
Like many WWII veterans, Donovan minimized his wartime involvement, simply noting in a 2012 Boston College Chronicle interview that his battalion "went from Normandy to the German side of the Elbe River; that was the end of the war. I was lucky; I came out of it in one piece."
His daughter, Christine Moynihan, recounted a much more vivid and horrific narrative: "He speaks of (his) anxieties…the worry he and his comrades had for friends who had gone ahead... the stress during the 'waiting days' in Portsmouth, England, for their turn to move on to France, and ultimately, their own sleepless night in the bowels of a landing craft.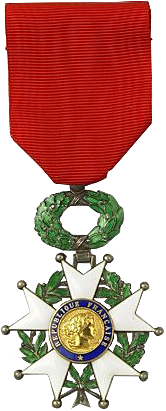 "He was 26 years old and speaks of trying to help so many young men...calling for litter bearers, morphine or chaplains as required by his advance triage responsibility. He marched for months through France, into Luxembourg and Belgium, and on into Germany. At Christmas 1944, he (served) in the Battle of the Bulge, and the following spring he helped liberate a concentration camp.  We are so lucky—all of us—to have him with us now. He provides vivid context to those of us who were literally given the lives we have today by the 'Greatest Generation.'"
Following the war, he started his academic career at Fordham as an assistant professor, teaching there from 1946-1952, then earned a Ph.D. in sociology from Harvard, before joining the BC faculty.  A co-founder of BC's Sociology Department, Donovan taught full time from 1952 until 1988, then part time until 2002.  The centenarian also played a role in the development of academic advising for BC's student-athletes during the 1970s, and co-founded the BC Association of Retired Faculty.
Phil Gloudemans | University Communications | June 2020