When Jack Farrell, Jr., a member of the Boston College Class of 1944, left the United States to fight in World War II, he did not return home alive. First listed as missing in action, he was eventually classified as killed in action. But with his body unaccounted for, the two sisters Farrell left behind in Arlington, Mass., would spend more than half a century unsure of the whereabouts of their beloved brother.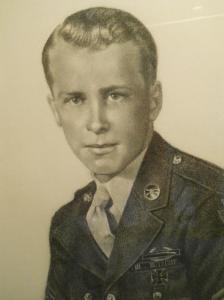 One of those sisters, Barbara Farrell Wilson, would go on to have a son. She called him Jack, after her brother. Jack Wilson followed in his uncle's footsteps, attending Boston College and, after receiving a bachelor's degree in 1971, serving his country in the U.S. Army. Years later, Wilson would be instrumental in bringing home his uncle's remains, uncovering the story of his uncle's death on a battlefield in Europe, and delivering closure to his uncle's octogenarian sisters, who had waited 66 years to know what happened to their brother.
Jack Farrell, Jr.'s story is told in a new book, All Souls Day: The World War II Battle and the Search for a Lost U.S. Battalion (Potomac Books), co-authored by Wilson and Joseph M. Pereira, an award-winning journalist who had a two-decade career with the Wall Street Journal and was a member of the WSJ staff that won a Pulitzer Prize for its coverage of the 9/11 attacks.
All Souls Day is part investigative journalism, part military history, and part memoir. Together, the authors lay out the story of a bloody conflict in the Hürtgen Forest along the Germany-Belgium border that would go on to be "the worst defeat the Americans suffered in Europe during World War II." The personnel losses and flawed decision-making associated with this campaign were such a poor reflection on the U.S. military that the story of battle has been largely untold.
It turns out that Jack Farrell, Jr., a member of the 28th Infantry Division of the U.S. First Army, lost his life during the Battle of Hürtgen Forest, not at the Battle of Bulge as the Farrell/Wilson family had long believed.
But more stunning than this truth, was that Farrell's complete skeletal remains were found in 2008 in the village of Kommerscheidt, Germany.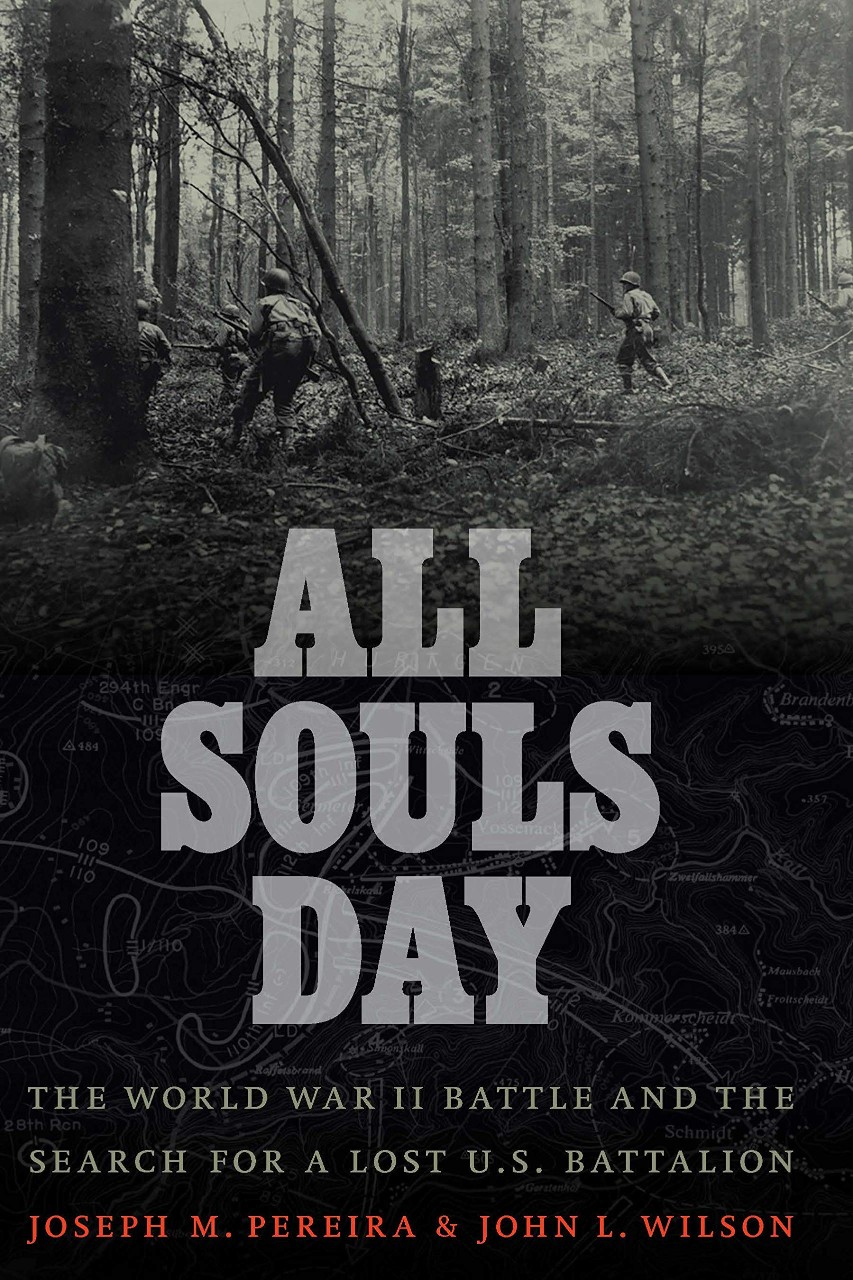 The homecoming of Farrell would likely not have happened were it not for the dogged determination of his nephew and namesake Jack Wilson '71. Sparked by a photograph of a recently discovered WWII Army boot he saw on Boston.com in 2009, a moment he now says was "God talking to me," Wilson embarked on a quest to find out what happened to his uncle. After a visit to the Boston Globe archives and phone calls to several offices in the Washington, D.C., he connected with the U.S. Army Human Resources Past Conflicts and Repatriation office. After several months, a representative of that office sent Wilson kits to collect DNA from Farrell's two sisters, Wilson's mother and his aunt, both in their 80s.
On September 30, 2009, Wilson got a phone call from the same office. The caller said, "We've made positive identification of the remains of your uncle, Staff Sergeant John Farrell."
"This was the phone call that was 66 years in the waiting," recalled Wilson. "It was a life-changing moment for our entire family."
It would be more than six months and many more follow-up calls from Wilson before the family would get more details from the Army. In April 2010, two Army officials traveled to Norwood, Mass., to meet with the Farrell/Wilson family. During the five-hour meeting, the officials shared an 111-page report. The report is described in All Souls Day as "perhaps the most precious gift the military can give to a fallen soldier's family—a painstaking effort by a team of researchers, historians, and forensic experts with the Department of Defense that details the final days and death of a heroic soldier."
What the family and the public now knows:
Staff Sergeant John (Jack) Farrell, Jr. was killed during the Battle of Hürtgen Forest in November, 1944. He was 22 years old.
His remains, declared "non-recoverable" in 1950 by the U.S. Army's American Graves Registration Command, were discovered in Germany in 2008 by a German Explosive Ordnance Disposal team that was sweeping the area as required by German law before excavation can begin on a construction project. Along with Farrell's full skeletal remains and dog tags, personal items were recovered such as a wallet, a Waterman fountain pen, and a canteen, which still contained water.
The family held a funeral Mass for Farrell on April 30, 2010. He was buried with full military honors and laid to rest in a family plot.
In 2012, Wilson and his wife Mary traveled to Germany and visited the exact location where his uncle's remains were discovered, in the backyard of a private home.
"My heart skipped a beat," Wilson said of being in the spot where his uncle was found. "It was probably one of the most emotional parts of my life—outside of my daughters being born—to see the site that had delivered excruciating pain to my grandparents because they had never gotten a word from the U.S. Army after the war about where their son was. It was unbelievable."
The German homeowner who greeted Wilson said something that shook him: "There are still many more American boys buried here."
While the Farrell/Wilson family was "extremely gratified and very happy", according to Wilson, to learn what happened to their family member, Wilson knew there were others in his uncle's squad who had met the same fate, but whose families were still in the dark.
That's the kind of grief, write the authors, that "has been handed down like an ugly heirloom."
Wilson personally tracked down the surviving relatives of all the soldiers in his uncle's squad. He met with them and shared with them what he knew about what happened as well as advice on how to track down their loved ones' remains.
"It was quite an emotional experience," said Wilson, of his trips throughout the U.S. from 2014-2016 meeting with the families.
There are more than 72,000 American service members still missing from the cumulative conflicts fought by the U.S. Wilson hopes his book will give these families hope and insight and encourage families to put pressure on U.S. officials to help bring fallen soldiers home.
As Wilson writes in All Souls Day, the "missing warriors…deserve nothing less."
John (Jack) Farrell, Jr. '44 earned a Purple Heart and Bronze Star. His name graces the Boston College Veterans Memorial on Burns Library Lawn.
Kathleen Sullivan | University Communications | November 2020