Retired Faculty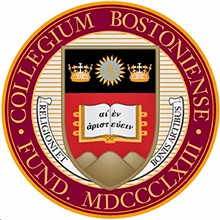 See your colleagues in person at the BCARF meetings.

The Boston College Association of Retired Faculty Program Meetings and Topical Seminar Meetings (see schedule below) will be held at 300 Hammond Pond Parkway in Newton.  This is also the location of the BCARF office.  The office is the first office on your left as you enter the building.  Faculty are welcome to use the resources there.  This room is also the site of the monthly Book Club meetings. 
Once again, a light buffet lunch will be served at both the the Program Meetings and the Topical Seminar Meetings. Lunch begins at 11:30 AM, followed by the meeting at noon.  We all look forward to once again seeing our colleagues in person. 
CATCH UP WITH YOUR COLLEAGUES.  The latest BCARF Newsletter covering events, meetings, and what your colleagues have been up to in 2022 is now available.  You can read it by clicking on the link provided here, or selecting the image in the Newsletter Section below.  Many thanks to Paul Spagnoli for another outstanding job putting together a great issue.  You are sure to enjoy it. 
Retired Faculty Programs, Seminars and Book Club Meetings
RESOURCES FOR RETIRED FACULTY

The Association for Retired Faculty has offices at 300 Hammond Pond Parkway in Newton.
Retired faculty are welcome to use the resources there.  They include two iMacs, two PCs, a printer/scanner/copier, a coffemaker, and a microwave.
The office is located immediately on your left after you enter the main entrance.
Entrance is gained to the room via a keypad.  To find out the keypad code, please contact one of the members of the Executive Committee (see the "Contact" section on this website).