CEO Karen Lynch '84 Wants CVS to Be Your One-Stop Shop for Medical Care
Two years into her role as CVS Health's chief executive, Lynch has become the most powerful woman in business and set out to transform American health care. 
When employees of the health insurance giant Aetna filed into the auditorium of their Hartford headquarters for a town hall meeting in 2015, they were expecting the usual fare: an upbeat talk about financial projections and strategy. But then Aetna's new president, Karen Lynch '84, began speaking, and the meeting took a surprising turn.
Lynch, then fifty-one, had been named president of Aetna a few months earlier, having joined the company in 2012. Coworkers viewed her as warm and plainspoken, but also slightly guarded about her personal life. Even close colleagues said they knew little about her upbringing or personal history. That was about to change.
Lynch began with a story to illustrate why she was so passionate about health care. She described how she'd grown up on Cape Cod as the third of four children. Her parents' relationship broke up when she was very young and her father disappeared, leaving her mom, Irene, a nurse who struggled with depression, as a single parent. In 1975, when Lynch was twelve, Irene took her own life, leaving the four children effectively orphaned. An aunt named Millie, who worked in a textile mill in Springfield, Massachusetts, took over raising the kids.
During her speech, several thousand employees listened in stunned silence as Lynch explained how her mom's life might have turned out differently if she'd had access to better medical treatment, or if there'd been less stigma and shame about getting help for depression. She then talked about how an insurance company like Aetna could play a role in reducing that stigma, increasing access to care, and helping people live with mental illness.
After she came off the stage, Lynch called her husband, Kevin. "I did it—I told them about my mom," she said.
"How did they react?" he asked.
"They're shocked, but it felt good to say it."
For months afterward, Lynch heard from Aetna employees who wanted to share their own experiences involving mental illness, addiction, and chronic disease. "Everybody has a story," Lynch said. "I learned that from opening up because I've gotten so, so many emails after that initial conversation…. The more we talk about it, the more people will feel comfortable getting access to treatment. Since then, I talk about it all the time. If it helps one person, then I think it's a good thing."
Lynch's ability to deliver on her vision for expanding access to health care has only increased in the years since she began opening up about her family's tragedy. In 2018, Aetna completed a $69 billion merger with the pharmacy giant CVS Health, forming a health care colossus, and in 2021, Lynch became its CEO. In 2021 the company had $292 billion in revenue, and today has over three hundred thousand employees and nearly ten thousand stores. CVS Health ranks fourth on the Fortune 500 list of America's largest companies—and is the highest ranked U.S. company ever run by a female CEO. In 2021 and 2022, Fortune magazine placed Lynch in the top spot on its annual Most Powerful Women in Business ranking—a position that reflects, in part, how she wields her power to shape not only her company, but the world, in a positive way.
When Lynch spoke last fall at the Boston College Chief Executives Club, she explained that CVS Health's ambition is to become a one-stop location to get people healthy: Its insurance arm helps people pay for care, its pharmacy provides medicine, while its in-store health care centers, which it calls MinuteClinics and HealthHUBs, treat patients. She then detailed CVS's recently announced approximately $8 billion acquisition of Signify Health, which provides in-home care—Lynch's first big deal as CEO. In a recent interview, Lynch elaborated on the company's transformation. "In year one, I've already changed the vision and changed the playbook," she told me. "I've already set a goal to change how health care is delivered in this country." With the world emerging from a multi-year pandemic in which millions of people relied on CVS for vaccinations and Covid tests, Lynch is determined for the company's role in how Americans receive health care to grow even further.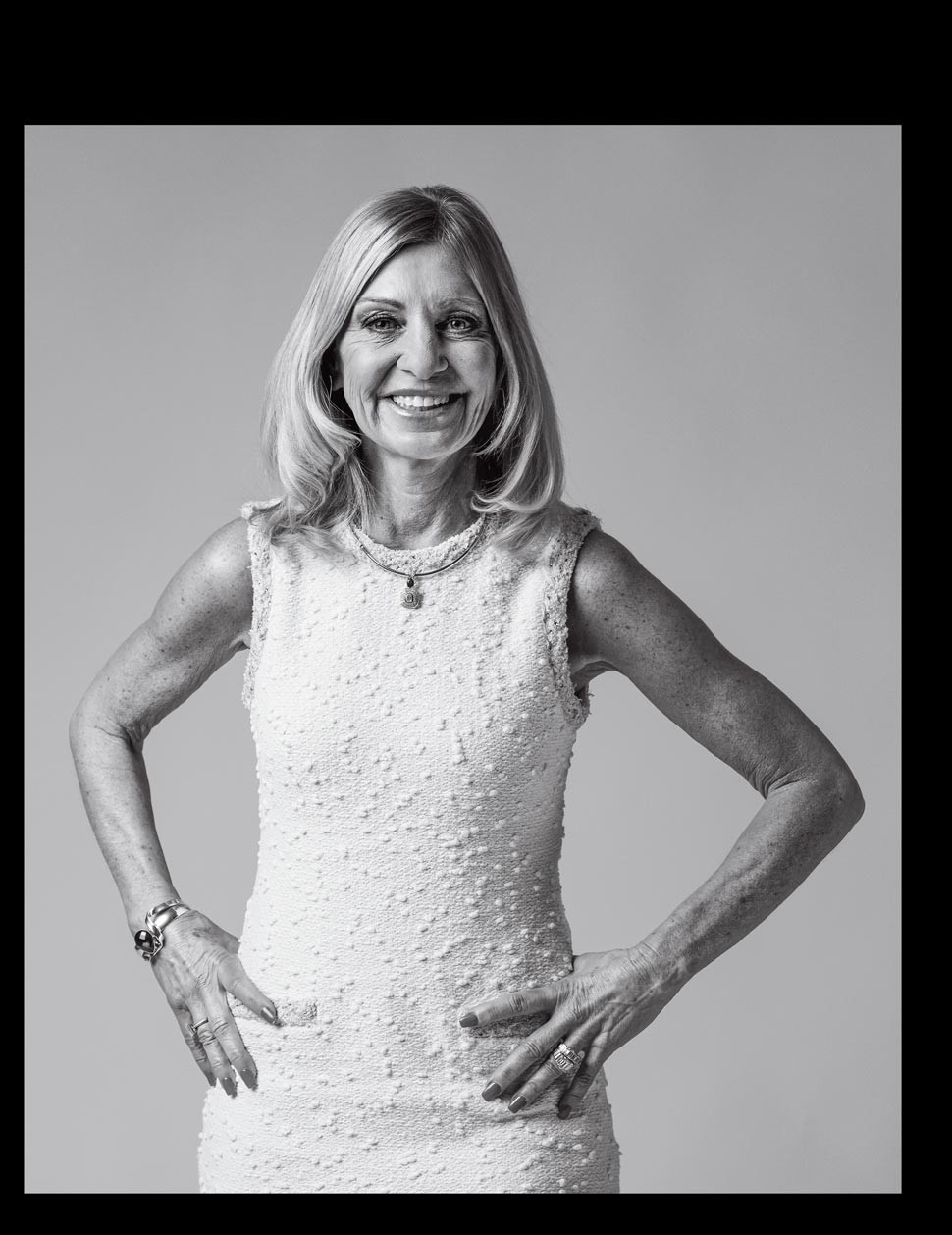 It's safe to assume the idea of reinventing health care did not occur to the founders of CVS. Consumer Value Stores opened in Lowell, Massachusetts, in 1963, primarily selling beauty products. A few years later the chain added pharmacies and renamed itself CVS. The company grew regionally through the 1970s and 1980s, but its ambitions changed in the mid-1990s under CEO Thomas Ryan. "Tom's vision was to create a national branded pharmacy chain," said David Dorman, former chairman of AT&T, who served on CVS's board of directors from 2004 to 2022. Among the regional players CVS bought up to make that happen over the eleven years starting in 1997 were Revco, Arbor Drugs, and Longs.
Ryan, who began his career as a pharmacist, eventually began looking at ways CVS could expand into other health care sectors. By the mid-2000s, CVS had acquired the pharmacy benefits manager Caremark and begun a partnership with MinuteClinic, which ran in-store clinics staffed by nurse practitioners. When CEO Larry Merlo, also a former pharmacist, took charge of CVS in 2011, the company's strategy to move beyond the simple drugstore model was well underway.
So how, exactly, does an orphan who relied on scholarships, student loans, resident assistant positions, and waitressing jobs to get through Boston College—and someone with no pharmaceutical training—become head of the world's largest pharmacy chain, and top the Most Powerful Women in Business list?
To hear Lynch tell the story, credit goes to a wide cast of supporting characters. A high school teacher named Mr. Baltren, himself an active BC alum, urged her to apply. "He was a big influence," said Lynch, who was then known by her maiden name, Karen Rohan. She later discovered through the application process that she'd be awarded financial aid. In another high school class, a local accountant came in as a guest speaker and described how accounting provides a solid technical base for a range of business careers. Lynch, who was strong in math, thought to herself: "Why don't I try that?"
Lynch distinguished herself with her work ethic. "She closed down the library every night," recalled Kathi Lucey, Lynch's freshman roommate. After college, Lynch joined Ernst & Whinney, the highly regarded public accounting firm. Lucey, who also entered accounting, said that in any setting, her former roommate's determination set her apart. "What Karen does is put all her energy where it's going to make the most difference," Lucey said, "and she's really good at setting aside the things that might get in other people's way, because she's been through so much adversity."
In her first years at Ernst & Whinney, Lynch attracted the attention of a senior partner who specialized in auditing insurance companies. "I was fortunate," she said. "He took me from job to job." Over the next few years, Lynch became an expert in the insurance industry, too.
"What Karen does," said Kathi Lucey, Lynch's BC roommate, "is put all her energy where it's going to make the most difference."
At this point, in the late 1980s, there could easily have been an alternate version of the Karen Lynch story in which she remained a CPA and quietly worked her way toward a partnership and perhaps a leadership role at an accounting firm. But in 1989, Lynch stepped off that path when Millie—the aunt who'd raised her after her mother's death—was diagnosed with cancer. Lynch moved to Ware, Massachusetts, to become Millie's primary caretaker. "As I sat in the hospital room with my aunt, I didn't know what questions to ask the doctor," she recalled. "I didn't know how to navigate the health care system. I was confused, like many people are when navigating the health care system." In addition to her mother's suicide, experiencing her aunt's long illness catalyzed Lynch's vision for her career. "That really fueled my passion to say, we can make a change in America's health care system," she said. In 1991, Lynch took a job at Cigna, the Connecticut-based health insurance giant. A few months later, Millie passed away.

For the next eighteen years, Lynch navigated between jobs within Cigna—including roles in accounting, finance, and HR. Today many young people jump among companies frequently, but Lynch said she found plenty of opportunity without having to leave Cigna, which she called "a big company that invested in its talent." She recalled: "It felt like I wasn't working at the same company because I was in different businesses [and] doing a variety of different assignments." By the early 2000s, she'd won a plum role running Cigna's dental insurance business—her first time being personally responsible for a unit's profit-and-loss statement, a developmental milestone that's necessary for anyone who aspires to become a CEO. "From then on I was running P&L after P&L, and increasing my responsibilities," she said.
Along the way, she picked up an MBA at Boston University, a move she'd made after consulting with a group she described as her "personal board of directors." When I remarked that having assembled an entire group of mentors while in her twenties and thirties illustrated the intention with which Lynch has plotted her career, she corrected me: Mentors were helpful, but her sponsors were vital. Mentors give private advice and counseling, while sponsors publicly promote and advocate for a junior person to move into bigger roles. Management theorists increasingly support Lynch's conviction that sponsorship is the more important career accelerant. "I didn't get here alone—I got here through the help of many," she said. "I talk about the importance of developing mentors, of having a personal board of directors, of making sure you have people who are sponsoring you." Without that, she said, "you don't get anywhere in corporate America."
After a stop as president at Magellan, an Arizona-based health care management company where she worked from 2009 to 2012, Lynch was lured to Aetna by its then-CEO, Mark Bertolini, a colleague from her Cigna days. Aetna acquired the health care company Coventry in 2013, and Lynch was tasked with leading the integration. These kinds of assignments—the actual work of merging two companies together after a deal is signed—are notoriously challenging. Despite the triumphant headlines that mergers generate, the reality is that many eventually fail. The Coventry deal proved a success, however, and by 2015 Lynch had been named Aetna's president.
It was the same year Lynch began startling colleagues by talking openly about her mother's suicide. She attributes part of her new openness to the man she married that year. She first met Kevin Lynch in the early eighties, when both were college students working summer jobs at the Hearth 'n Kettle restaurant on Cape Cod. Their summer romance fizzled after Labor Day, but in the early 2000s, they reconnected. By then Kevin, a former health care executive, had an adult son who'd experienced mental illness, substance abuse problems, and incarceration. That experience led him to launch The Quell Foundation, a nonprofit that gives scholarships to students who are being treated for a diagnosed mental health condition or who have lost a parent, caregiver, or sibling to suicide. (One scholarship today is named after Karen's mother.) "I think my opening up has a lot to do with my husband," Lynch said. "He's really been pushing on the stigma…and the benefits of authentic leadership." Kevin said that for much of her career, Lynch worried that disclosing her personal tragedy might be perceived as a weakness, especially as a woman. But after her promotion to the Aetna presidency, he said, she decided the benefits of being vulnerable outweighed the risks. "She got that platform and, quite honestly, she was at a point in her career where divulging that information could not negatively impact her trajectory," he recalled.
Following Aetna's merger with CVS in 2018, the CVS board asked Lynch to continue running the Aetna division. In November 2020, when CVS headquarters in Rhode Island was still shut down due to the pandemic, Lynch's phone rang as she was working remotely from the couple's expansive home in Falmouth on Cape Cod. It was the chairman of CVS's board, and he was calling to let her know that the board had chosen her to become CEO when the current leader retired in February. Lynch put the call on speakerphone. Kevin mouthed: "Oh my God, you got it!" Lynch recalled: "I was thrilled that after the culmination of a long career…it really is an opportunity for me to really have an impact on the health care system."
That ambition is realistic partly because of CVS's extraordinary reach. The company now fills some 2.5 billion prescriptions a year, giving it influence over drug prices. It insures more than one hundred million Americans, helping to determine copays and coverage levels. It's played a key role in distributing the Covid-19 vaccine, making it an important player in the country's ongoing response to the pandemic. Then there are the MinuteClinic (1,100 locations in thirty-six states) and HealthHUB (930 in thirty-five states) operations, which are moving CVS beyond its pharmacy roots by delivering hands-on health care such as diagnosing and treating everything from strep throat to diabetes and high blood pressure. To hear Lynch tell it, that piece of CVS's business is only going to grow. "What we're trying to do is build that longitudinal relationship with the consumer," she said, "and really put the consumer at the center of everything we do."
Lynch has been candid that the next step in her strategy is to acquire primary care capabilities—that is, to buy a company employing full-fledged physicians. Last summer, CVS was rumored to have bid on One Medical, a nationwide group of tech-driven primary-care practices that was eventually purchased by Amazon for $3.9 billion. CVS may have been outbid for One Medical, but observers expect it to acquire a similar company sometime soon. The plan is to have its physicians offering appointments as early as 6 a.m. or on weekends, increasing access and convenience. "It might seem strange to have a full-fledged MD in your neighborhood drugstore, for lack of a better term," said Dorman, CVS's former chairman, "but this is really sort of a playbook that was at least starting to be sketched out almost twenty years ago."
Lynch said the company will also continue with its digital transformation. "We have to be a digital-first, tech-forward company," she said. She noted that the ability to use the CVS app to schedule a Covid test and display a QR code to confirm the appointment is just a glimpse of what's to come. "Imagine how much data as a company we have," she said. "I know when you visited CVS, I know when you got your vaccine, I know what insurance you have. I know when you went to the MinuteClinic. I have a lot of data to be able to connect with you to remind you it's time for a physical…and then connect with you digitally and make that seamless."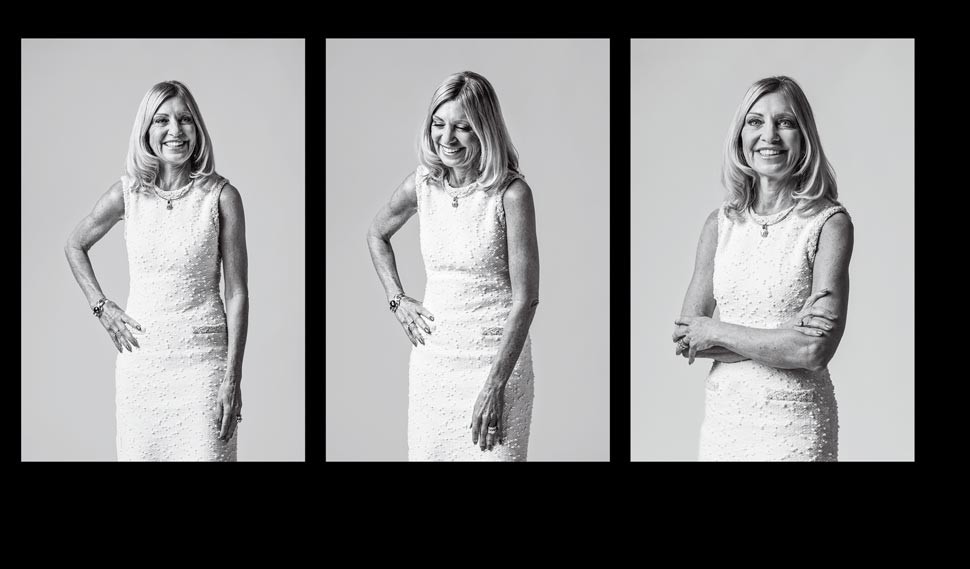 Much of Lynch's day-to-day work involves energizing a sprawling workforce to make that vision a reality. Despite the status and visibility that come with her position, Lynch comes across as approachable and even disarming when compared with other CEOs. Laurie Havanec, who worked with Lynch at Aetna and is now CVS's chief people officer, said Lynch schedules regular videoconference meet-and-greets with mid-level employees, and tends to begin them the same way: Hi, I'm Karen. You probably know me. I'm not going to talk a lot—I want to hear from you—so it's going to be quiet if you don't talk. I don't just want to hear about what we're doing great. I want to hear about what's on your mind, and what we're not doing, and where we're letting you down. "People are really worried when they get the invite to these sessions, then they get there and everyone talks," Havanec said. "Karen is very much about hearing directly from our colleagues, not through surveys but from their mouth to our ears. She's a CEO that people very quickly are comfortable talking with, and that's unusual. They're not afraid of her."

Although being CEO of a health care company during a global pandemic presents challenges, from her husband's point of view, Lynch's job seems in some ways easier than the roles she'd held while climbing the ladder. "Karen is more calm, relaxed, and focused now than I've seen her in eighteen years," Kevin said. "She's still up at 5 a.m., and she's still doing everything that she's always done. She's just not being distracted by competing for another job. She's not waiting for somebody to help make decisions. She makes decisions and moves on."
When Lynch talks about her growing vision for CVS, there's one statistic she refers to frequently: Before Covid-19 hit, CVS's MinuteClinics had done nine thousand  telehealth psychiatric appointments. Since the pandemic hit, they've done nearly thirty million. It's not a stretch to imagine that at least one of those appointments may have prevented a family from experiencing the kind of childhood tragedy that's become the animating force in Lynch's career. That thought will keep her awakening at 5 a.m. and working every day to change the way America delivers health care. 

---
Daniel McGinn '93 is an executive editor of Harvard Business Review.
---