The Team Builder
Brittanny Johnson '09, M'10, found her confidence in BC basketball. Now she's using what she learned to develop the next generation of women's hoops stars.
Considering that she went on to become a standout athlete and coach, it might surprise you to know that Brittanny Johnson started off on the basketball court at Boston College as a bit of a wallflower. That all changed the day her athletic trainer pulled the promising freshman aside and got Johnson to share that she was self-conscious about her smile. The BC basketball team wound up paying for braces and an oral surgery for Johnson, unlocking her confidence—and her potential—in ways that practicing her drills never could.
"It was life-changing," said Johnson, who blossomed into a two-year team captain. She racked up some impressive stats over the course of her college career—for one, she's ranked second in team history for total games played—and helped the Eagles advance to the NCAA Sweet 16 in 2006.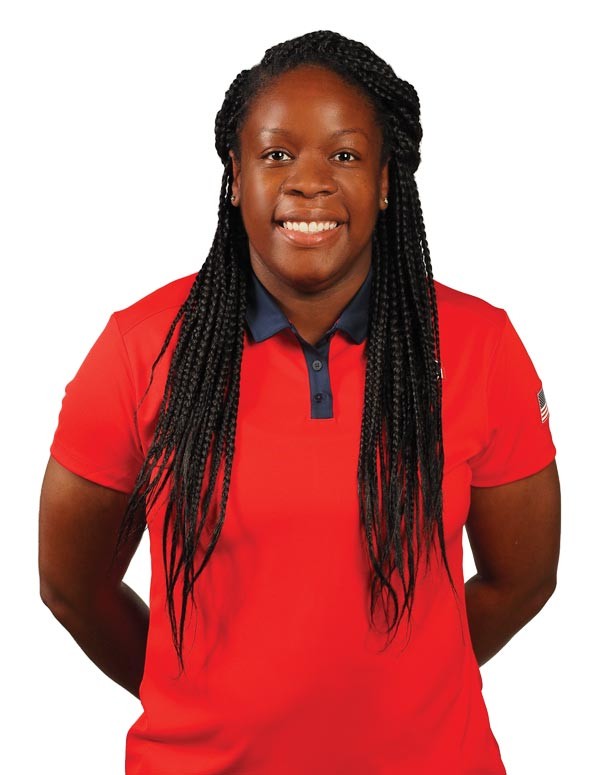 Ultimately, the experience taught Johnson that when it comes to getting the best out of athletes, it's important to consider the whole person. That's the philosophy she brings today to her own successful career as a high school basketball coach in Illinois, and it's how she approached her role last summer at the trials in Indianapolis to select the 2021 USA Basketball Women's U16 National Team. Johnson was one of just two coaches chosen by USA Basketball to assist its staff on the court, training and mentoring the most talented young athletes from around the country as they vied for a spot on the national team.
"It was an incredible honor," Johnson said. "To do anything with USA Basketball, that's the pinnacle." Rather than focus strictly on the young women's performances on the court, though, Johnson also worked with them on confidence and attitude. After all, she said, the national team's selection committee doesn't just look at how you dribble. "They're also watching how you interact with your teammates, and with the people back at the hotel," Johnson said. "Your demeanor is important."
In her own way, Johnson stood out as much as her players at the trials. "She was all in with them," said Carol Callan, the former director of the U.S. women's national team. "Did she help the kids get better? And did they have a good experience? The answers to those two questions are clearly yes."
Johnson's holistic coaching style has already served her well at Evanston Township High School, which is not far from where she grew up in Chicago. In just five years as coach there, she has led the girls' basketball team to more than 100 victories, won four consecutive regional titles, and sent six players to Division I college programs.
As for the players that Johnson coached at the trials, they powered their way to a gold medal at the FIBA U16 Women's Americas Championship in Mexico, qualifying the United States for the World Cup later this year. If USA Basketball calls again, Johnson will answer, still motivated by the greatest piece of career advice she received from her BC coach, the late women's basketball legend Cathy Inglese. "Go," Inglese told her, "wherever you'll make a difference."
The Boston College men's hockey team turns 100 this season. To help celebrate its first century—which included five national championships and hundreds of players going on to the National Hockey League and the Olympics—former Eagles such as Mike Mottau and Alex Newhook are sharing video reflections on the team's social media channels. And in related news: Jerry York is marking his 50th season as a Division I head coach and his 28th at BC.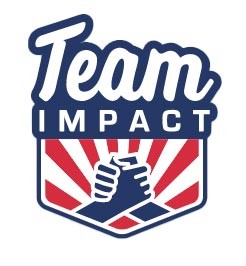 The BC women's lacrosse team welcomed two new members: twin 8-year-old sisters Lucy and Sophie Stiles. The girls became Eagles through Team IMPACT, a nonprofit that combats the isolation experienced by children with illnesses by matching them with college athletes. "We are so excited for the impact they will have on this team throughout the year and years to come," said midfielder Annabelle Hasselbeck '24.

Boston College women's basketball forward Taylor Soule '22 scored her 1,000th career point in a season-opening win against Harvard University in early November. "It's a great milestone for any athlete," said Soule, who was named First Team All-ACC last year. "If I had the stats on how many of those baskets were assisted, it's probably 90 percent of them. So I couldn't have done it without my teammates."