The Sound of Success
A new country music podcast from the longtime Boston deejay Candy O'Terry '79 is winning fans and awards. 
In an affluent Nashville suburb last year, the veteran radio personality Candy O'Terry '79 drove down twisting dirt roads and past white split-rail fences onto a 500-acre compound. Completing the pastoral scene were several horses, a large barn, and three sizable homes that belong to the country music icon Naomi Judd and her two daughters, Ashley and Wynonna. O'Terry wandered inside the barn, which had been remade into a recording studio, and was stunned by the array of sequined gowns that greeted her. "My mouth is hanging wide open," she recalled. "Naomi hasn't even entered the room yet."
O'Terry, whose mellifluous voice and engaging personality endeared her to Boston radio listeners during a nearly twenty-five-year career at the soft-rock station WMJX/Magic 106.7, has these days reinvented herself as the host of a new podcast, Country Music Success Stories. Along with the songwriter Jacy Dawn Valeras, O'Terry offers listeners a look into the lives of some of country music's greatest artists, including Crystal Gayle, Sara Evans, and Bill Anderson. "My primary goal as an interviewer is not to do an interview," O'Terry said. "It's to have a conversation. You need to ask the kinds of questions that make someone feel valued."
O'Terry—a lifelong country music fan—interviewed Valeras a few years ago for another podcast she hosts, The Story Behind Her Success, and the two hit it off. In 2020, Valeras invited O'Terry to Tennessee. "Jacy introduced me to people like Naomi and Crystal Gayle," O'Terry said, "and when they told me their stories, I quickly realized that there is so much here in Nashville." The women launched the Country Music Success Stories podcast in November 2020, and O'Terry, a Boston area resident, now flies south every six weeks to record interviews.
Her candid conversation with the elder Judd was recently honored with two Communicator Awards from the Academy of Interactive & Visual Arts. O'Terry, of course, is no stranger to industry prizes. She was named Massachusetts Broadcaster of the Year in 2015 and has won a record-breaking twenty-three Gracie Awards, presented annually by the Alliance for Women in Media Foundation.
Thanks to the support of the legendary Boston advertising executive Jack Connors Jr. CSOM'63, H'07, P'93, '94, O'Terry began her career in the 1980s as a jingle singer. "We met in Jack's incredible corner office at the Hancock Tower and he said, 'I'm opening doors for you, and I expect you to do the same,'" O'Terry recalled. "'Whenever a Boston College grad calls you asking for help, take their call.' And I have."
O'Terry started at Magic 106.7 as a secretary in 1990 and made her on-air debut eight months later by replacing an overnight deejay who kept falling asleep on the air. She eventually became the cohost of the station's popular Morning Magic program, which gave her the opportunity to interview hundreds of singers and musicians. O'Terry also started her own production company in 2010.
Meanwhile, as a champion for women in her profession, she created the radio program Exceptional Women and, in 2012, cofounded Boston Women in Media & Entertainment. That organization "was an opportunity to talk about what we do for a living and how we could help each other," said O'Terry, who is also a longtime member of the Council for Women of Boston College.
Since leaving Magic 106.7 in 2015, O'Terry has worked as a voice-over instructor, launched an eponymous radio network, and shifted her attention to podcasts. And today, after more than three decades behind a microphone, she remains focused on what's to come. This includes her next podcast guests: the Grammy Award–winning country stars—and married couple—Garth Brooks and Trisha Yearwood. "I'm one of those people," O'Terry said, "who feels like, you know, I'll stop when I'm dead." 

---
Listen Up
Three more BC-related podcasts for your playlist. 
Pulled Up Short
Should 6-year-olds get to vote? Is faith as reasonable as science? Are we all in arranged marriages? These are just some of the provocative questions tackled by BC experts in this new podcast created by Stanton E.F. Wortham, the Charles F. Donovan, SJ, Dean of the Lynch School.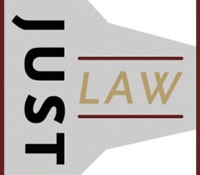 Just Law
Hosted by current BC Law School students, this podcast explores the law school experience, and the crucial issues facing tomorrow's lawyers. In short, the series is a candid look at how, as its creators say, "the law is both a personal journey and a megaphone, and ultimately a tool for change."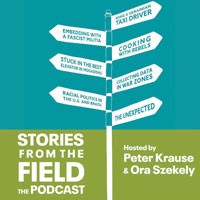 Stories from the Field
A companion podcast to Boston College Associate Professor of Political Science Peter Krause's book Stories from the Field: A Guide to Navigating Fieldwork in Political Science, this limited series delves into the fascinating research that political scientists are conducting on the ground around the globe.

>> The Boston College Magazine Podcast features conversations with BC's leaders and great thinkers. Download recent episodes at bcm.buzzsprout.com.