Ode to Mary Ann's 
A look back at the beloved Boston College dive bar, which is slated to become a marijuana dispensary. 
When I decided to research Mary Ann's a bit, as a way of refreshing my own memories of the place, I saw one story headlined this way: "Marijuana Dispensary Gets OK to Replace Brighton Dive Bar." Yes, that happened, but frankly, I don't much care. And just for the record? It may have been a dive bar, but it was ours.
When I was an undergraduate in the early 1970s, the place always felt like the late-night capital of Boston College. My wife and I have sent all four of our children through BC by now. When our youngest son graduated in 2014, there was, of course, a gathering at Mary Ann's on Friday night.
The longtime NFL quarterback and sports analyst Boomer Esiason was with us, because his daughter, Sydney, was graduating with our Zach, and it was a great night, full of laughter and memories and maybe a little sadness, because we knew the place was on its last legs.
Early in the evening, Zach looked at me and said, "How does it look, Pops?"
And I said, "It looks like my youth."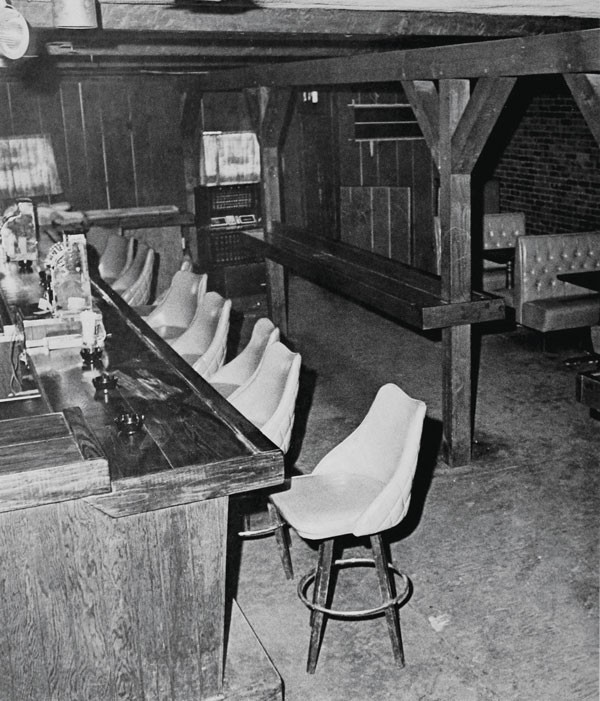 I meant that the old dive looked fine to me, with what can only be described as its cavelike décor. I had already promised myself and my wife that I wouldn't wear out the kids with memories. I knew by then, as a parent of four, that the surest way to glaze over your children's eyes was to tell them about the good old days.
My kids were like everybody else who ever lived out their college lives at the Heights: To them, theirs were the good old days at BC. And they were right about that.
But I did have a time at Mary Ann's, when it did feel like headquarters for me, and for my friends, in the 1970s. The owner, a character named George Kanavos, loved our school, and even started making road trips with the football team. He was always so pleased when I would occasionally mention his joint in my column for The Heights. One time he arrived in Miami for a BC-Miami game having rented a powder-blue Cadillac, pulled up in front of our hotel, got out, and tossed me the keys.
"Try not to wreck it," he said.
There were occasions, when I was working nights at the Boston Globe, when the great columnist George Frazier, as elegant a writer as the paper ever had, would jump into my Volkswagen bug, and we'd drive to Cleveland Circle. He'd sit with us at Mary Ann's and tell stories about Humphrey Bogart sleeping on his couch when he wrote for Esquire magazine, and how he had once dated Billie Holiday. And the bartenders would keep the place open. Mostly we only got drunk on being there.
Mostly we thought it was just about the coolest bar in the world. On any night of the week, we could walk in and know we would see our friends, and join a conversation already going on about last week's football game or next week's, or finals, or the food in the cafeteria. Only one thing never changed: We didn't want those nights, or that time, to end.
We finally graduated. Then it was the next class's place, and the one after that, until finally, it wasn't. When my daughter Hannah graduated in May, I drove through Cleveland Circle a few times, and saw that even though Mary Ann's was gone, the squat little building still looked the same from the outside. I smiled, every single time. A dive, but our dive. Those were the days. 

---
 Former Heights columnist Mike Lupica '74 is an author and a member of the National Sports Media Association Hall of Fame.