Small, Profound Moments
English Professor Allison Adair spun years of late-night writing into award-winning poems.
When she started teaching at Boston College in 2012, English Professor Allison Adair wasn't writing at all. "I'd just had my daughter, so I thought, Oh I couldn't possibly, I don't have any time—the typical excuses," Adair recalled. Luckily, BC Associate Professor Susan Roberts insisted that Adair join her poetry-writing workshop in 2014. Adair credits the group for setting her on a path to publishing her debut poetry collection, The Clearing. The work, which came out in June and was awarded the prestigious Max Ritvo Poetry Prize, features lyrical verses capturing everything from the agony of losing a child to miscarriage to the humor of raising a daughter in a bustling city. "I had all these little images I collected over the years," she said, "and all of those small, profound moments turned into this book." We asked Adair about The Clearing and her writing process.
What is The Clearing about?
One of my favorite writers, Nick Ripatrazone, did a quick review, and he talked about how my book is about risk. That really resonated with me, this idea of women carrying things to safety for themselves and for other people in the face of risk. I only realized it in retrospect.
In your writing, you often draw parallels between nature and the human body. Why?
I grew up primarily in Gettysburg, Pennsylvania, which was very, very rural. I was around a lot of farms and I would play outside, and there were deer in the backyard and animals everywhere. A symbiosis and connection between the human body and the Earth—that's just a foundational truth for me. I don't think of natural imagery in my poems as something I turn to as much as something that's an original language I speak. It's my home language. 
You also write a lot about your daughter. How does that relationship lend itself to poetry? 
A few years ago, a writer named Laura Kasischke came to read at BC. She was one of the first writers I've heard read in a very casual and offbeat—yet serious and profound—way about her relationship with her son. My daughter was a baby at the time and I asked Laura, "How do you talk about your child and still write serious poems? I don't understand." She rejected the question and told me that kids are serious and beautiful and all the things moms are. Before that, I thought all of these stories about my life with my daughter don't count as poems, but of course, they do. A lot of the poems about my daughter tend to be much more narrative and much simpler because she's young and there's often a little thing that happens. But I love them and I find them to be really true to my day-to-day experience. A lot of times, they have a metaphorical intensity to them.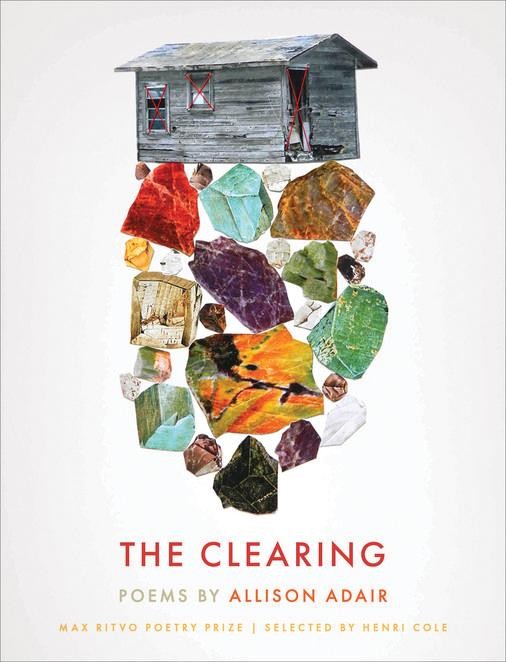 What was your favorite part of putting this collection together? 
The excitement of discovery. Unlike a novel, where you're beholden to one primary story, I didn't think of this as a book when I was writing it. It was just individual poems. Each poem was a shot at the basket. Like, Let me see what I can capture here. And most of the time, I was writing very, very late at night when everyone was asleep. I never knew where the poem would land.
What was the most difficult part? 
Just finding time. I like to write when I feel like everything is settled, and I rarely get that chance until late at night. For years I would start writing at 12:30 a.m., write until 3:30 a.m., and then wake up with my daughter at 7:30. It was exhausting, but something about being busy made me write more, not less. 
How does teaching influence your writing? 
All day long I'm talking about various poems and works of literature and the creative process with my students. It's on my mind when I'm up at night questioning and pushing myself on how to write. That's a really joyful part of the process. 
What is the key to unlocking writing potential?
Write what is true and what is embarrassing and what is weird. It's important to keep a spirit of discovery, rather than focusing on publication or an imagined audience. And practice! Some of the most naturally talented writers I know have not developed because they haven't been practicing. Ira Glass said that a lot of young writers stop writing because their taste level is very high and their starting ability is relatively low, and they get frustrated by that discrepancy. But we would never think of basketball or some other skill like that. Keep using great writing as motivation rather than an intimidation factor. It really does matter if you practice.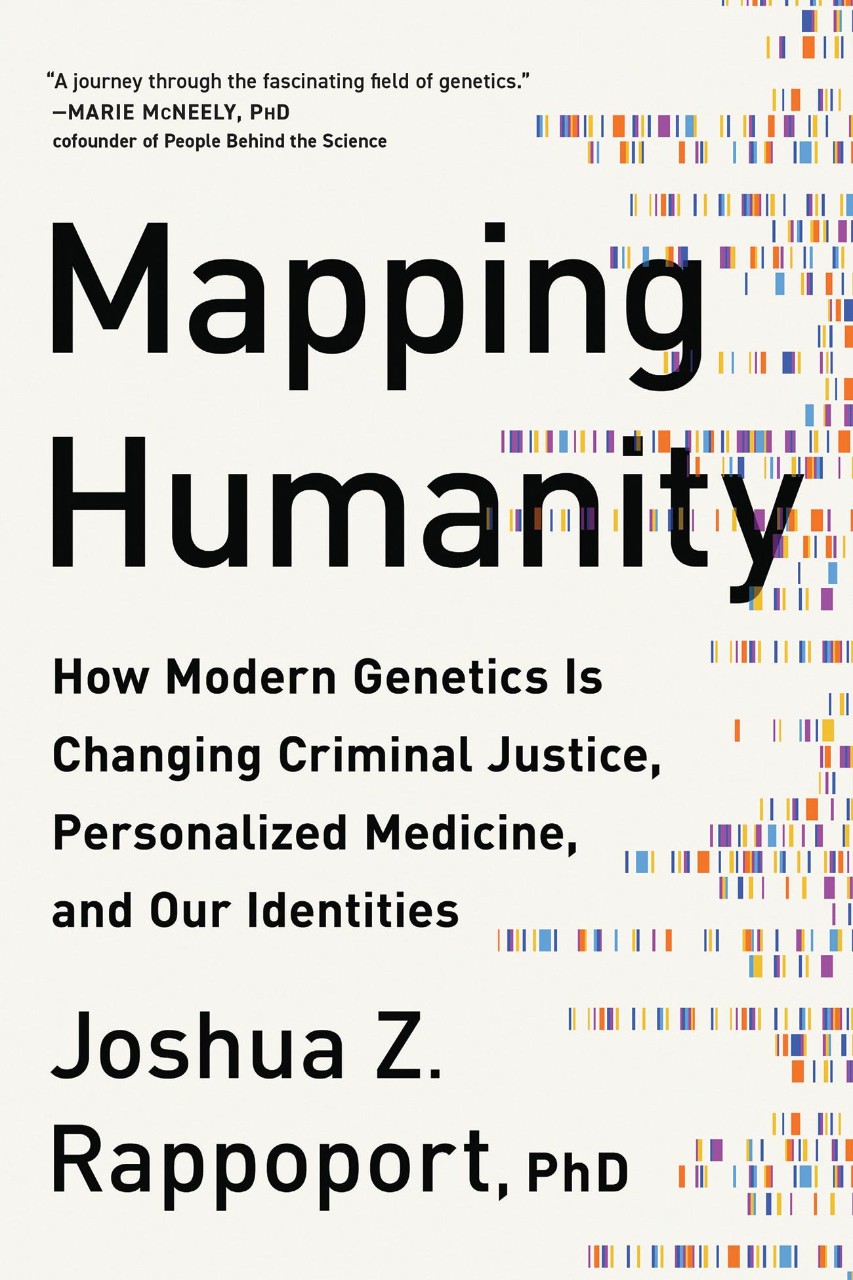 Mapping Humanity: How Modern Genetics Is Changing Criminal Justice, Personalized Medicine, and Our Identities // Joshua Z. Rappaport
In a new book that's equal parts fascinating and frightening, Rappaport, BC's executive director of research infrastructure, untangles the social, ethical, and economic impacts of modern genetics in a world where tech companies have unprecedented access to personal data.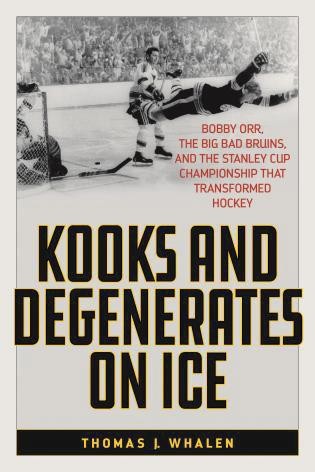 Kooks and Degenerates on Ice: Bobby Orr, the Big Bad Bruins, and the Stanley Cup Championship That Transformed Hockey // Thomas Whalen MA'91, Ph.D.'98
In a worthy companion to books he's written about the Red Sox and Celtics, the Massachusetts native Whalen here brings to life the Boston Bruins' raucous, triumphant 1970 season.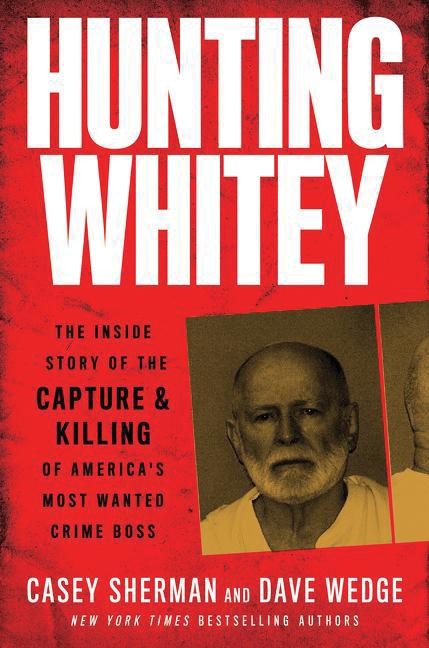 Hunting Whitey: The Inside Story of the Capture & Killing of America's Most Wanted Crime Boss // Casey Sherman and Dave Wedge '93
While the misdeeds of the notorious FBI informant and mob boss Whitey Bulger are well known, this freshly reported exposé focuses on his sixteen years on the lam, eventual capture, and murder less than twenty-four hours after he landed in federal prison in 2018.
A Week at the Shore // Barbara Delinsky MA'69
A meditation on memory, love, and relationships, this New York Times best-selling summer read from the prolific Delinsky finds three estranged sisters reunited at their family's Rhode Island beach house, twenty years after a scandal upended their lives.
WHAT I'M READING
Kids These Days: Human Capital and the Making of Millennials 
By Malcolm Harris
"Generational identities are, fundamentally, fictions: the stitching together of Zeitgeist and collective memory by way of pop culture and flimsy trend reporting. In his smart, original book, Harris goes beyond the superficial clichés (Instagram influencers! avocado toast!) to get at big, structural factors of political economy that might explain why millennials turned out the way we did."
—Michael Serazio, associate professor in the Department of Communication