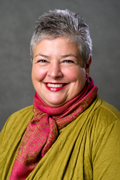 Dear students,
Spring is coming and we have an active agenda of Law Library events and services to welcome in the new season!
Take a look at the new treaty resources through Hein World Treaty or read about Lexis Securities Mosaic (formerly Knowledge Mosaic).
Be green – the Law Library's new Kit-Lock coded locker allows you to safely and securely charge your mobile devices. Personal Android and Apple chargers can also be checked out at the Information Desk for a 4 hour loan period.
Getting ready for a summer job or your first professional position? The teaching librarians are offering a Prepare to Practice series of research training sessions to build your research skills – be sure to attend and get a confidence boost in your legal research skills.
In this issue, Professor Judy McMorrow offers insight into her preferred research sources. And, we introduce our new Legal Information Librarian, Patricia Dickerson, Law Library Assistant, Katie Lewis, and Law School Technology Consultant, Kristen Toohey.
Please keep an eye out for an email regarding the Library's seventh annual Diversity Read in March during the common lunch hour. This year's title, Phil Klay's Redeployment, takes the readers to the frontlines of the wars in Iraq and Afghanistan, asking us to understand what happened there, and what happened to the soldiers who returned.
Best wishes for a productive spring semester!
Peace,

Filippa Marullo Anzalone
Professor of Law
Associate Dean for Library & Technology Services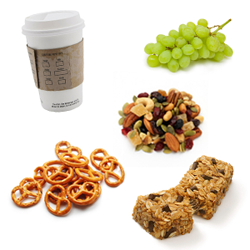 Food and Drink Policy
Rationale
We recognize that a comfortable study environment requires a food and drink policy that is not overly restrictive. We count on everyone to exercise cooperation and good judgment as we strive to maintain a clean and congenial environment for all of our users. Please adhere to the following guidelines for consuming food and beverages in the library.
Food
In most areas of the library finger foods or snack foods may be consumed, provided that they are not damaging to the collections and facilities (i.e. not sticky, greasy, drippy, or messy) or distracting to other users (i.e. not noisy or smelly). Food left unattended -- packaged or otherwise -- will be removed and discarded. There is no food allowed in any of the Computer Labs, the Rare Book Room, or the fourth floor Quiet Area (in the Campbell Wing).
Beverages
All drink containers, other than aluminum cans, must have lids. Alcoholic beverages are not allowed. Drinks are not allowed in any of the Computer Labs or the Rare Book Room.
Accidents happen
Be considerate of your fellow students and clean up after yourself. In the event of spills, clean-up supplies are available at the Information Desk. Discard all food and drink-related trash when you leave. A container for recyclable bottles and cans is located on each floor.

Mango Languages
Do you want to learn a foreign language? BC Law Library subscribes to Mango Languages, an interactive foreign language instruction database. Mango offers self-paced basic and intermediate instruction in nearly 64 foreign languages and dialects (including Pirate), ESL instruction in 17 different languages, an online translator and a variety of specialty courses such as Legal Spanish. Mango uses real-life situations and actual conversations by native speakers to teach foreign languages more effectively. By registering your email, you can log in and pick up your language lesson where you left off. Besides, Mango Languages has one of the best tag lines ever – 64 languages; pick one and conquer the world. BC Law students, faculty and staff can access Mango Languages via the A-Z List on the Law Library's Research webpage.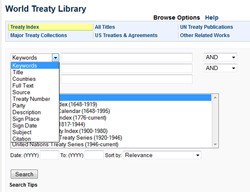 New Additions to Foreign and International Law Collection
BC Law Library has added new sources to the Foreign and International Law Collection, accessible from the Law Library's Database List.
HeinOnline's World Treaty Library features the richest collection of world treaties ever available, covering the time period from 1648 to the present. To help users locate treaties among 180,000 plus treaty records in the collection, HeinOnline has created in-depth indexing of all the treaties and cross citation linking. Users can quickly locate a treaty using keyword, country, treaty number, treaty type, party, subject, and many other fields.
Making of Modern Law: Foreign, Comparative, and International Law, 1600-1926 includes pre-1926 treatises and similar monographs, sourced from the collections of the Yale, George Washington University, and Columbia law libraries, in the following areas: International Law; Comparative Law; Foreign Law; Roman Law; Islamic Law; Jewish Law; and Ancient Law.
Making of Modern Law: Foreign Primary Sources (parts I and II) consists of historical legal codes, statutes, regulations, and commentaries on codes from the United Kingdom, France, Germany, and other countries in northern Europe, sourced from the law libraries of Yale, Harvard, and George Washington University.
New Law Library Staff Members
Please welcome our new Law Library staff members: Patricia Dickerson; Katie Lewis and Kristen Toohey.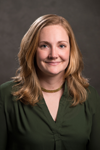 Patricia Dickerson joined us as a new Legal Information Librarian and Lecturer in Law in November 2014. Patricia received her Bachelor of Arts degree in Political Science from Luther College in Decorah, Iowa; her Master of Library and Information Science from the University of Wisconsin-Milwaukee; and her JD from Hamline University School of Law. Patricia is a member of the Minnesota State Bar. Patricia's most recent position was Reference Librarian and instructor at North Carolina Central University Law Library. Patricia is part of a team for teaching Advanced Legal Research this semester. Contact Patricia at patricia.dickerson@bc.edu or phone 617-552-2896.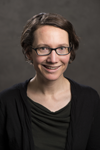 Katie Lewis arrived in Boston from Philadelphia. She earned her Bachelor of Arts (with honors) in English Literature from the University of California, San Diego, and her Master of Science in Library and Information Science from Drexel University in Philadelphia, PA. Previously, Katie worked as a Library Services Assistant and then as a Resource Sharing Assistant II at the Drexel University Library in Philadelphia. She has been busy helping our students and faculty at the Information Desk since her arrival on October 27, 2014. Contact Katie at katherine.lewis.3@bc.edu or phone 617-552-8605.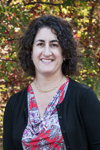 Kristen Toohey, the new Law School Technology Consultant, started at the Law Library on January 20, 2015. Kristen hails from Westborough, MA. She earned a Bachelor of Science degree in Biomedical Photographic Communications from the Rochester Institute of Technology in Rochester, NY. She has also attended classes and earned certificates in web content management and design from the Harvard University Extension School and the University of Massachusetts, Lowell. Kristen has worked at the Massachusetts General Hospital, and, most recently, at the Harvard Medical School/New England Primate Research Center (NEPRC) in Southborough, MA. At NEPRC, Kristen had increasingly responsible positions in graphics, web management, and technology support over the past 17 years. NEPRC will be ceasing operations and permanently closing in the coming months, hence Kristen's jump to the BC Law community. Kristen can be reached via the ATR departmental contact points -- phone: 617-552-2604, email: atrinbox@bc.edu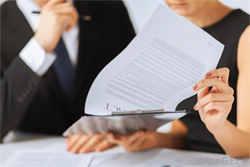 Prepare to Practice Research Training
The BC Law librarians will be offering sessions in key topics to help you prepare for your summer job or make a strong start in your first full-time attorney position. Need to understand how to research court rules? Uncertain how to navigate public records? Watch OrgSync and the Law Library's entrance area for dates and details on these sessions and more.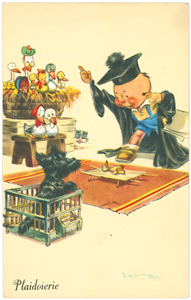 Rare Book Room News
Come visit the Law in Postcards exhibit while it's still on display, and grab a bookmark and catalog! The exhibit will remain on display through the end of February, but time is ticking away. This exhibit features postcards and trade cards that involve depictions of the law in one form or another—serious, humorous, nostalgic, whimsical, and sometimes puzzling! The cards were a gift from Michael H. Hoeflich, John H. & John M. Kane Distinguished Professor of Law at the University of Kansas School of Law.
Next up? Keep an eye out for an exhibit on the Magna Carta and Norman law materials. This exhibit is currently in the works and will be mounted in March and on display through the summer. It will coincide with the 800th anniversary of the signing of the Magna Carta at Runnymede in 1215!
As always, students are welcome and encouraged to use the Rare Book Room as a quiet study space, whenever the room is open, generally weekdays from 9 a.m. – 5 p.m. Students are equally welcome to use our special collections for research projects or to simply ask to see an item for mere curiosity's sake!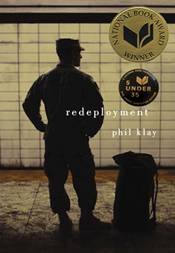 BC Law's 7th Annual Diversity Read
The law library is pleased to again host a community diversity reading program open to BC law students, faculty, and staff. This year we are co-sponsoring our reading program with the Student Veterans Association. The book is Redeployment, by Phil Klay. Klay is a U.S. Marine Corps veteran who served in the Anbar Province of Iraq as a Public Affairs Officer from 2007 to 2008. The twelve short stories of Redeployment revolve around soldiers in Iraq and Afghanistan both during and after deployments and are told from a variety of perspectives – from infantrymen to officers, from physically and/or invisibly wounded soldiers, and even from chaplains questioning their faith. Redeployment won the 2014 National Book Award for fiction and made the New York Times Book Review's 10 Best Books of 2014 list. Multiple copies of the book are on hand at the circulation desk for borrowing. A group discussion of the book will take place on Thursday, March 12th during the Common Lunch hour (12:30 to 1:30) – so keep your eyes open for more information!
We look forward to reading with you!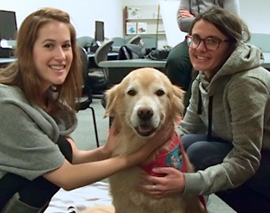 Therapy Dogs to Visit for Spring Exam Period
Our therapy dog visitors brought lots of smiles and helped to decrease stress for all during winter exam period. Just a quick note that our furry pals will be visiting again during spring exam period. Look for an e-mail letting you know the sign-up schedule.
Knowledge Mosaic is now Lexis Securities Mosaic
For anyone who used to use Knowledge Mosaic for securities, telecommunications, or energy research, please note that Lexis has acquired this product. You can access the database through the law library's database list. For the time being, it will be listed there under both Lexis Securities Mosaic and Knowledge Mosaic. The search interface looks a bit different, but once you start searching, the old Knowledge Mosaic interface comes back into play.
The good news? The content for securities researchers is still excellent, with EDGAR filings, comment letters, law firm memos, agreements and model documents, and much more. One of our favorite Knowledge Mosaic features happily is still featured. That's the Reference Retriever, which allows the researcher to navigate easily between different filings and exhibits without running a whole new search.
The bad news? The telecommunications and energy law content has disappeared; the name change and content shift are said to signify a recommitment to the securities roots of the product. It remains to be seen if the other content will reemerge.
As always, let your friendly reference librarians know if you have any questions or problems accessing content.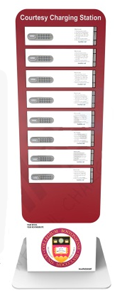 Check Out Our New Charging Locker
In need of a charge, but lacking a charger? Have no fear – the charging locker is here! Keep your devices secure and charged with our new locker charging station. It includes chargers for most iPhones and iPads as well as mini and micro USB chargers for smartphones and other devices.
The locker is located on the main floor of the library near the printing stations.
Remember, the law library also provides personal Android and Apple chargers for check out at the Information Desk for a 4 hour loan period.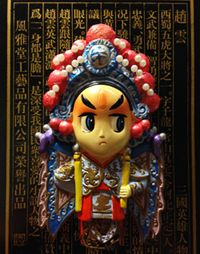 Exhibit: Chinese Artifacts and Legal Resources
To celebrate Chinese New Year on February 19, 2015, BC Law Library will display an exhibit of Chinese artifacts and legal resources. The exhibition is made possible through the generosity of Professor Judith McMorrow. From years of teaching and traveling in China and friendship with many Chinese students and scholars, Professor McMorrow has accumulated an extensive collection of Chinese artifacts. We selected a few from her personal collection to share with the community in during this festive season.
Together with the exquisite artifacts, Chinese legal resources at BC Law Library will also be featured. For starters, three books are recommended for their comprehensive treatment of the subject, currentness of the information, and easiness to read. For in-depth research, four databases are introduced. ChinaLawInfo is one of the most widely used legal databases in China. The bilingual database provides users with English versions of China laws and regulations, judicial cases, tax treaties, law journals and gazettes, as well as legal news and legislative updates. China Law & Practice has an emphasis on breaking news, analysis and legislation updates. Foreign Law Guide on China provides bibliographic citations to legislation and selected references to secondary sources, and Westlaw China benefits from the expertise of an editorial team with years of experience in Chinese legal work.