New grant for diabetes research
Beatson Foundation support advances biologist Emrah Altindis' study of the potential link between gut microbes and Type 1 diabetes
Boston College Assistant Professor of Biology Emrah Altindis has received a two-year, $275,000-grant from the Beatson Foundation to explore the role of gut microbes and viruses triggering the autoimmunity of Type 1 diabetes.
"Our lab is extremely grateful for the generous funding bestowed upon us by the Beatson Foundation," Altindis said. "The receipt of this grant has evoked a profound sense of both excitement and gratitude within our team. We recognize the significant impact this funding will have on our research endeavors, particularly in the field of Type 1 Diabetes."
Funding for the project, titled "Determine the Role of Microbiota-Derived Insulin Epitope Mimics in Type 1 Diabetes Onset," will support the Altindis lab's effort to advance investigations on the potential link between gut microbes and Type 1 Diabetes, leading to a better understanding of the complex disease and potentially opening new avenues for therapeutic interventions including prevention, Altindis said.

Type 1 Diabetes (T1D) is a condition where the body mistakenly attacks and destroys cells that produce insulin, resulting in high blood sugar levels, Altinidis explained. Currently, there is no cure or effective way to prevent T1D. Altindis's research focuses on understanding why T1D occurs and finding potential ways to treat or prevent it.
"We suspect that a protein similar to insulin, found in certain bacteria that reside in the human gut, may be triggering the onset of T1D," Altindis said. "Specifically, we are interested in a small part of the insulin protein called insB:9-23. We have discovered a similar peptide called hprt4-18 in a bacterium called Parabacteroides distasonis, which is commonly found in the human gut."
In previous studies, Altindis and his team have found that immune cells that target insB:9-23 cannot distinguish between the insB:9-23 peptide and the hprt4-18 peptide. When the researchers immunized mice with hprt4-18, their immune cells attacked insB:9-23, showing that T-cells (a type of immune cell) cannot tell the difference between the two. Additionally, when the researchers introduced Parabacteroides distasonis into the gut of mice that are commonly used in T1D research, they observed that T1D developed more quickly and there was increased inflammation.
Further analyzing data from children with T1D, Altindis and his team found a significant connection between the presence of the hprt4-18 peptide in their gut and their risk of developing T1D.
"Building on our previous work, we aim to investigate further whether hprt4-18 derived from the gut microbiota is a cause of T1D," he said. "Our next steps involve creating a version of the bacteria without hprt4-18 and studying its impact on T1D in different mouse models. We will also use innovative sequencing methods and unique human samples to study how this bacterium affects the human immune response. Lastly, we will examine the presence of immune cells specific to hprt4-18 in both T1D patients and healthy individuals."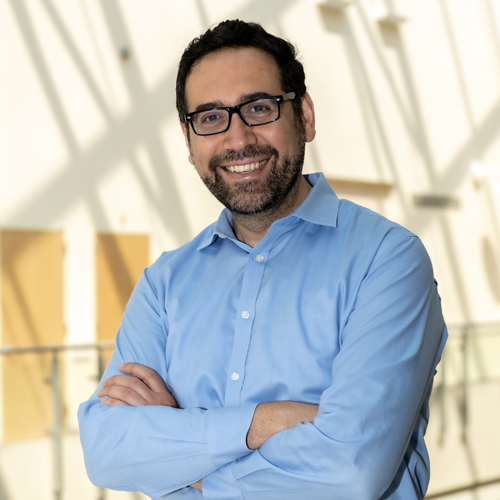 Altindis hopes this study will help establish a connection between the gut microbiome and T1D, potentially leading to new therapies for the prevention or cure of T1D.

"Our goal is to expand our understanding of T1D and explore new ways to treat or prevent this condition," Altindis said.
"I would like to express my deep gratitude to the members of my laboratory who have played instrumental roles in the progress of this project," Altindis said. "In particular, I extend my appreciation to Dr. Khyati Girdhar and Dr. Qian Huang for their valuable contributions and expertise. Furthermore, I would like to acknowledge the efforts of my graduate students, Audrey Randall, Dogus Dogru, and Katherine Truelson. The collaborative spirit and collective contributions of these individuals have been instrumental in driving the success of this project. Lastly, I would like to thank all our collaborators, specifically Prof. Johnny Ludvigsson, Head of the ABIS (All Babies in Southeast Sweden) study, who has supported this project with human samples. We are truly honored and appreciative of the Beatson Foundation's recognition and endorsement of our work."