BC launches Global Ethics and Social Trust Program
The project unites faculty from different disciplines and institutions on five continents to explore ethical dimensions of critical global issues and their impact on academic, political, and religious communities
A new, Boston College-based international project unites faculty from different disciplines and institutions on five continents to explore ethical dimensions of critical global issues—including the impact of climate change and the challenges of governance—and their effect on academic, political, and religious communities.  

The Program on Global Ethics and Social Trust (GEST), funded by the Office of the Provost and a recent grant from the philanthropic foundation Porticus, has begun a two-year pilot phase that will bring together 10 BC scholars and seven faculty members predominantly from Catholic research universities in Asia, Europe, Africa, and South America in two interdisciplinary working groups: Climate Change and Migration, under the direction of BC Law School Associate Dean for Faculty and Global Practice Katharine Young; and Democracy, Governance, and Education, chaired by Professor of Political Science Jonathan Laurence, director of BC's Clough Center for the Study of Constitutional Democracy.

The groups will meet three times per semester during the 2023-2024 and 2024-2025 academic years and hold a colloquium at the end of each year in June.

GEST is a quintessentially Boston College initiative that puts research and scholarship in service of the wider world, according to founder/principal investigator Vice Provost for Global Engagement James Keenan, S.J., and GEST director Erik Owens, who heads BC's International Studies Program.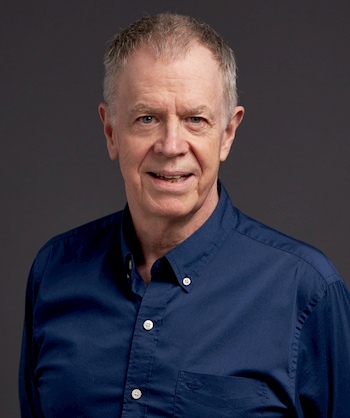 "The question often asked is, 'How can academics make a meaningful impact on compelling issues of the day?'" said Fr. Keenan, the Canisius Professor and director of the Jesuit Institute at Boston College. "We want the members of these working groups to study and reflect on their respective areas of focus, but most of all to model a form of discourse—global as well as interdisciplinary—that will be of interest not just to institutions of higher education, but the wider public."

Owens said the program aligns both with BC's mission and with the call by Jesuit Superior General Arturo Sosa, S.J.—during his appearance at the 2022 Assembly of the International Association of Jesuit Universities held at BC—for Jesuit institutions to promote solidarity and collaboration both within and outside the university for the greater good.

"We are seeking to promote a model of engaged scholarship," said Owens, a professor of the practice in the Theology Department. "The idea behind GEST is for it to have an impact on teaching, mentoring, research, and writing that will reach well beyond the participating colleges and universities."

Housed in the Office of Global Engagement, GEST works closely with the Schiller Institute for Integrated Sciences and Society and the International Studies Program.
The working group on Climate Change and Migration will examine how climate change exacerbates environmental, political, and economic factors that drive migration in complex ways, at a time when more than 100 million people are forcibly displaced from their homes, 35 million of whom are forced from their own country.

BC faculty joining Young will be BC School of Social Work Salem Professor in Global Practice Theresa Betancourt; Earth and Environmental Sciences Chair Noah Snyder; Walsh Professor of Bioethics and Theology Chair Andrea Vicini, S.J.; and Professor of Earth and Environmental Sciences Hanqin Tian, the Schiller Institute Professor of Global Sustainability.

Also in the group are Philippine Undersecretary of Finance Maria Luwalhati (Alu) Dorotan Tiuseco, a faculty member in the School of Law at the Ateneo de Manila; Oscar Melo, an associate professor in agricultural and resource economics in the School of Agronomy and Forest Engineering at Pontificia Universidad Católica de Chile; and Anne McDonald, a professor in the Graduate School of Global Environmental Studies and director of the Island Sustainability Institute at Sophia University in Tokyo.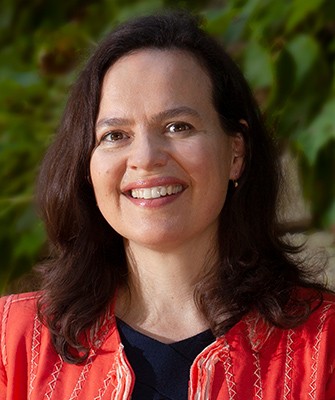 "There may be no ethical challenge more immense than that wrought by our changing, and in some places now unlivable, climate," said Young. "Migration due to environmental degradation or extreme weather events is often forced on the world's most vulnerable people, who are least responsible. I look forward to the insights that will come in bridging the environmental and earth sciences, ethics, human rights, social work, and law."

The Democracy, Governance, and Education group convenes amidst a backdrop of decreasing trust in—and threats by populist and authoritarian movements against—democratic norms and institutions around the world.    

In addition to Laurence, BC members include Libby Professor of Law and Theology M. Cathleen Kaveny; Professor of History Martin Summers, who teaches in the African and African Diaspora Studies, Women's and Gender Studies, and Medical Humanities, Health, and Culture programs; Associate Professor of English Angela Ards, director of the BC journalism program; and Associate Professor Chris Higgins, chair of the Formative Education Department in the Lynch School of Education and Human Development.

Rounding out the group are Linda Hogan, a professor of ecumenics in the Trinity College Dublin School of Religion; Francisco de Roux, S.J., who was honored for his work in chairing Colombia's Commission for the Clarification of Truth, Coexistence, and Non-Repetition, and served as BC's Gasson Professor during 2022-2023; Nelson Ribeiro, dean of the faculty of human sciences and coordinator of the doctoral program in communication studies at Universidade Catolica Portuguesa; and Elias Omondi Opongo, S.J., director of Kenya's Hekima University College of Peace Studies and International Relations.

"As scholars, we are caught up in disciplinary debates and theoretical contributions to our fields, even while we may privately worry about democracy's future worldwide," said Laurence. "I welcome the chance to have concrete discussions about 'what we should do' with an informed and diverse array of viewpoints. How can we best prepare democratic citizens for a lifetime of deliberation and debate? Our first step will be to set the scope of our ambitions and a realistic timeline for our work. We don't need to solve everything at once, but we can identify and help tailor ideas and programs that have worked here and around the world and that have been shown to improve the quality of participatory democracy."

At the core of GEST is a commitment to ethical reflection and action in response to the decline of social trust across many societies around the world. Social trust, Fr. Keenan said, is "the degree to which people have faith in the good will and mutual regard of their civic neighbors and the sound functioning of their society's institutions." Although necessary for the functioning of social life, he said, that social trust has been compromised locally, nationally, and globally by sources as various as populism, inadequate government responses to the COVID pandemic, the sexual abuse crisis in the Catholic Church, and the spread of fake news on social media.

The ethics component is woven tightly into the process, said Owens: "Although several of our faculty participants are specifically trained in theological ethics, all of us are committed to reflecting on the ethical dimensions of our work. An ethical conversation is, above all, a human conversation—not just a matter of being a specialist or an expert. GEST is a formative enterprise for the faculty who participate, an opportunity to integrate their scholarship and teaching in ways that build social trust in the service of addressing these crucial issues."

For more information, visit the Global Ethics and Social Trust Program website.