Campus Digest: Winter 2022
News and happenings from around Boston College.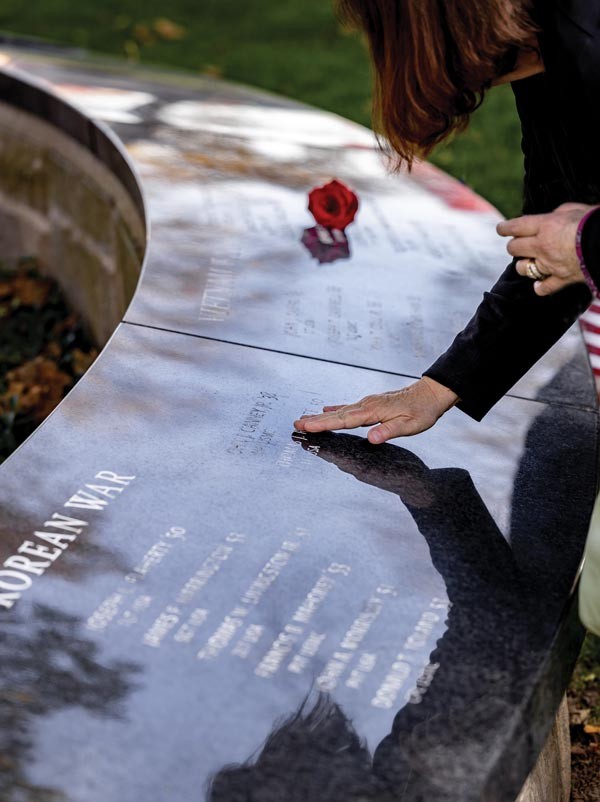 Honoring the Fallen
On Veterans Day, First Lt. Thomas Redgate was recognized as the 211th name to be added to Boston College's undulating stone Memorial Wall. Redgate was a Brighton resident and former BC student who went missing in action during combat in the Korean War seventy-one years ago. His remains were returned by North Korea in 2018 and eventually identified. "It is an honor for us to memorialize Lt. Redgate from now on as someone who gave their life in service to our country," Jean Chisser, BC's associate director for Alumni Affinity Programs, said before the November 11 ceremony. Redgate's family attended the event, held on the Burns Library Lawn, which also included keynote remarks from retired United States Navy Rear Admiral Raymond Berube '78.
School of Theology and Ministry Dean Thomas D. Stegman, SJ, will step down from his position this June. The popular dean, who led the school to the upper echelons in global rankings, said his decision follows the advice of his medical team to attend to his health in his ongoing battle with glioblastoma. "Tom has been an extraordinary leader," said BC Provost and Dean of Faculties David Quigley, "and leaves the school in a very strong position."
Last fall, Boston College admitted its inaugural cohort of Questbridge students. These 106 Class of 2025 students had an average SAT score of 1420 and an average ACT score of 33, putting them in the top-fifth percentile of applicants nationally. Questbridge is a nonprofit that helps high performing, low-income students to enroll at the country's top institutions. BC was invited to join the organization last year.
The United States Global Research Program has tapped BC Professor of Sociology and Environmental Studies Andrew Jorgenson to help write the Fifth National Climate Assessment, which will summarize the current state of science on global climate change. Jorgenson's contribution will focus on how human actions are impacting the environment.
BC History Professor Heather Cox Richardson received the Massachusetts Governor's Award in the Humanities last fall. Cox Richardson has written six books about American politics, is a national commentator, and authors the acclaimed daily newsletter "Letters from an American." She was commended at the virtual ceremony "for helping millions of Americans understand the historical roots of recent social and political challenges."
With analytics and data becoming ever more prevalent in the business world, the Carroll School of Management is now requiring all students to learn coding. "The process of coding is the process of problem solving and logic, and is an exercise in learning," said Andy Boynton, the John and Linda Powers Family Dean of the Carroll School.

---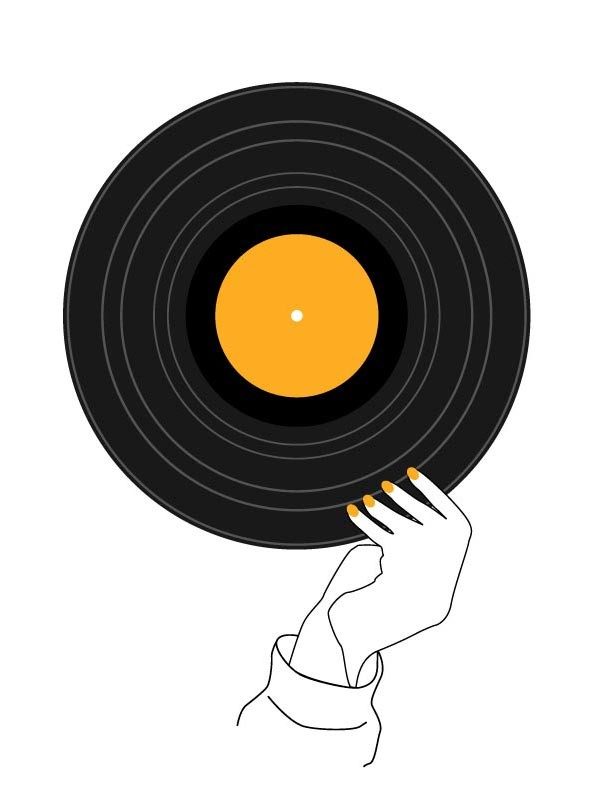 STUDENT CLUB SPOTLIGHT


Avid Listeners of Boston College

Established: 2015
Current members: 112
What it is: Originally founded by heavy metal fans looking to connect with fellow head-bangers, this club today is for admirers of all music genres. Members meet weekly to share and discuss their favorite songs and albums.

"I rarely feel cooler than when I share a song I heard in ALBC with a friend who isn't in it."
—Mitch Collins '23
---
$10


MILLION
The gift that Boston College Trustee Marianne D. Short JD'76 gave to name the deanship of the BC Law School.
3,294,468

The total number of volumes in BC's libraries, as of fiscal year 2020.
---
The BC Effect
Boston College recently hired a national, independent research firm to determine the University's economic and social impact. Here's some of what the researchers found.