The Pandemic's Effects on Everyday Life
Boston College researchers are exploring COVID-19's impact on life as we know it. Here's a look at just some of the important questions they're asking—and answering.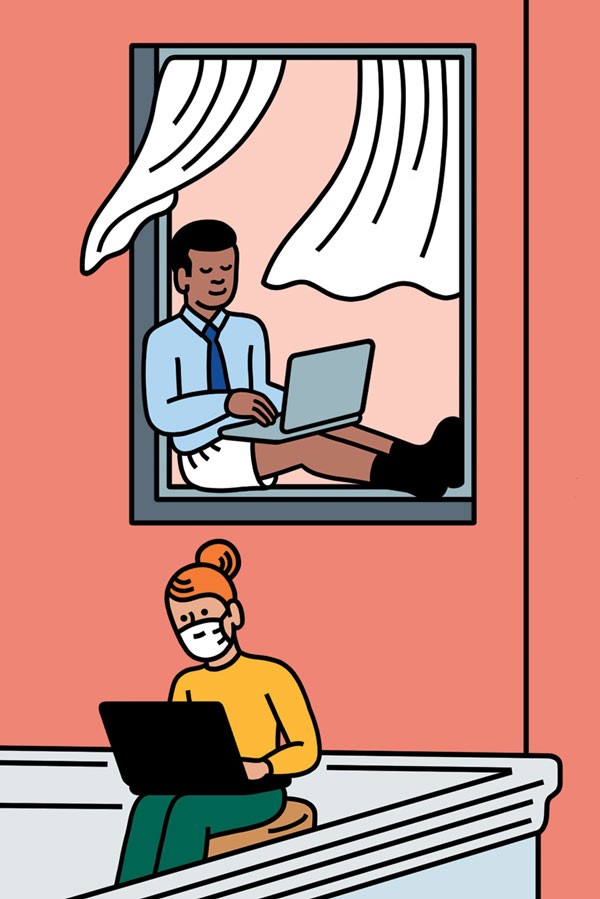 Is remote work here to stay?
As many as 60 percent of U.S. employees are estimated to have worked remotely at some point during the pandemic, a shift that could lead to "profound transformations in mindsets around work and life as we know it," said Assistant Professor of Sociology Wen Fan. In a project funded by the National Science Foundation, Fan is exploring the changing nature of work and remote workers' experiences and preferences, as well as disparities in remote-working conditions and work-family balance by gender, socioeconomic status, and race/ethnicity, which could inform social policies moving forward. Though the team has just begun analyzing the data, Fan says one respondent's thoughts—"It's a fickle thing, sometimes you love it, sometimes you hate it"— captures the overall sentiment so far.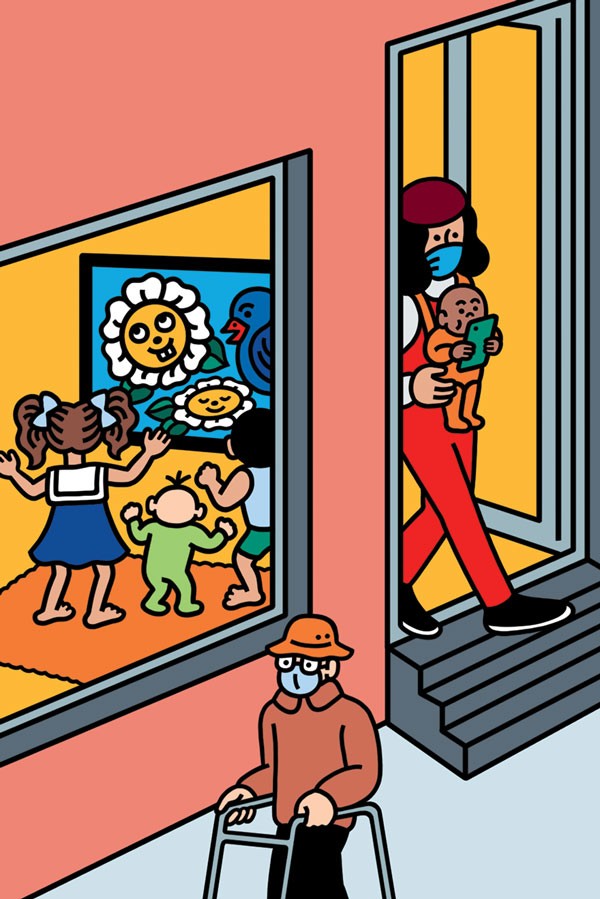 Are kids now spending too much time with screens?
When schools and daycares closed abruptly, kids began spending much more time engaged with cell phones and computers."Screens are the babysitter of last resort," said BC psychologist Joshua Hartshorne, coauthor of the study "Screen Time as an Index of Family Distress." Whereas lower screen-time rates before the pandemic were thought to be a function of well- informed parenting, it's now clear that they were also due to well-resourced parenting, he said. The next phase of the project, funded by the National Science Foundation, will examine whether screen time is actually problematic for child development.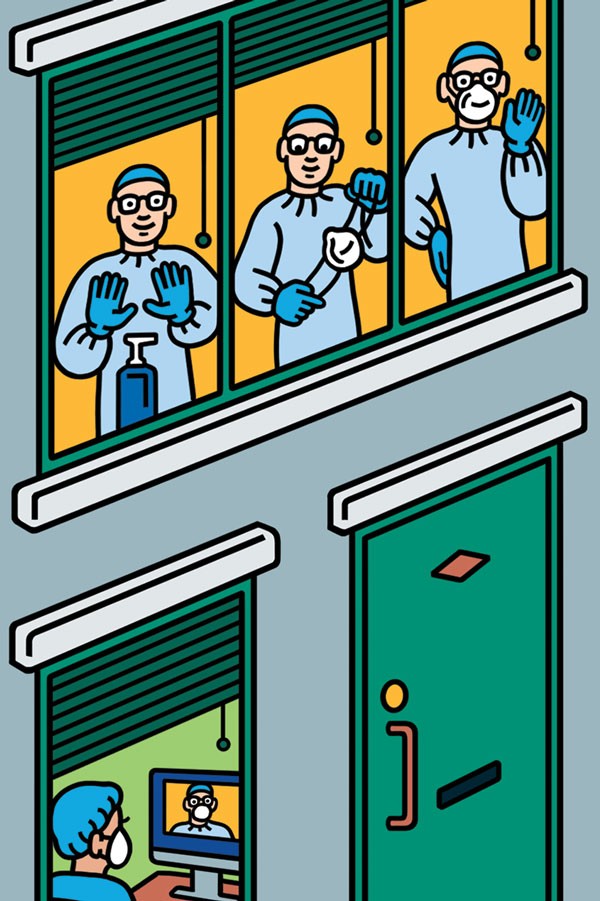 Can we safely reuse PPE?
The pandemic revealed a severe national shortage of personal protective equipment (PPE). So when the CDC made the unprecedented recommendation to reuse N95 respirators, a team from the Connell School's new Doctor of Nursing Practice program— Jacqueline Sly, Beth McNutt-Clarke, Nanci Haze, and Allan Thomas—created a three-minute YouTube video and guide illustrating how to don, doff, store, and then redon the masks. Their materials are now part of clinical orientation for nursing students, and the team also shared their guidelines and experiences training their colleagues in them in American Nurse and Nursing Management.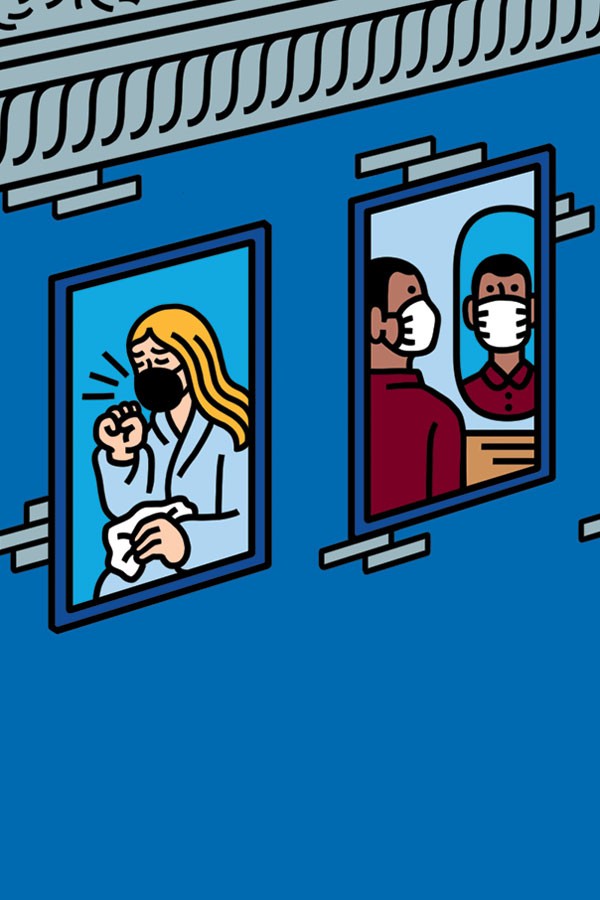 What does science say about masks?
Masks are the most important public-health tool for containing the pandemic, according to BC Law School Associate Professor Dean Hashimoto. His new book, The Case for Masks, presents situations in which wearing (or not wearing) face coverings directly affected how many people got sick. One case study focuses on the Mass General Brigham healthcare network, where Hashimoto is the chief medical officer for occupational health services. When the network required patients and 78,000 employees at its hospitals to mask up last March, there was a linear decline in COVID-19 cases among healthcare workers.
Has language development been affected?
For kids, the pandemic has meant time away from school and friends. To find out if this would affect language development, BC psychologist Joshua Hartshorne and a University of Maryland colleague created the KidTalk app (kidtalkscrapbook.org), a tool that allows parents to record conversations and track their children's speech development. The data could be used by policymakers to support families after the pandemic. "The more we understand how this affects children," Hartshorne said, "the better we can plan."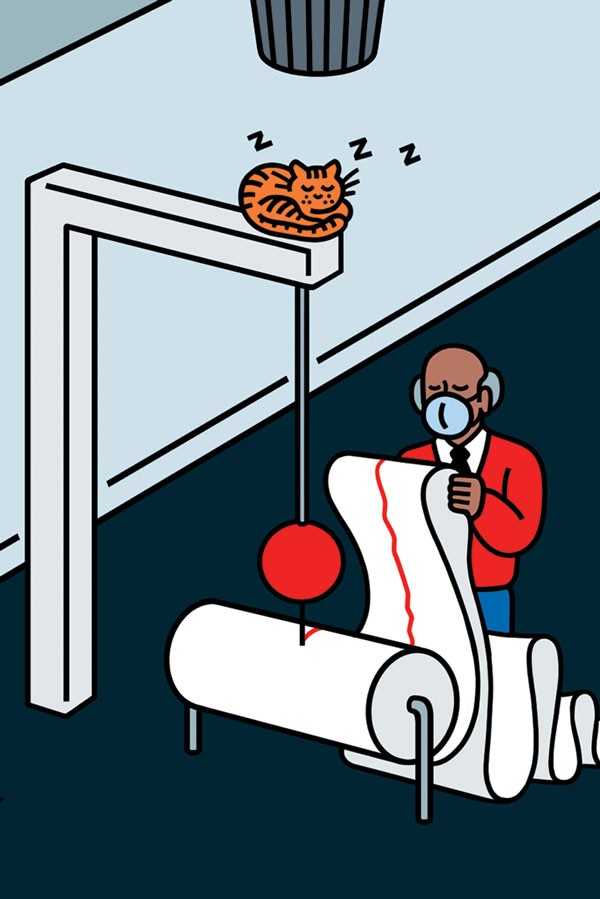 What happens when the earth goes quiet?
There's been much less human activity during the pandemic lockdowns—so much so that scientists recorded a drop of up to 50 percent in human-induced seismic vibrations of the earth beneath us in early 2020. Associate Professor of Earth and Environmental Sciences Alan Kafka was one of seventy-six scientists from two dozen countries who reported these results in Science. "It is culturally quieter, so we can explore the finer details of natural seismic phenomena that might otherwise be hidden," said Kafka, who shared data from BC's Weston Observatory, as well as from two seismometers on campus.
---