A Billion to None
Reeves Wiedeman '08 traces the rise and fall of the new-economy darling WeWork.
WeWork, the global company that rents out shared office space, was valued at $47 billion in 2019. Today, the once-rising star has fallen, thanks to a botched IPO and mismanagement by the company's ambitious cofounder and former CEO Adam Neumann and the investors who enabled him in hopes of a windfall. So, will the startup community learn anything from this high-profile parable of unchecked excess?
"My unfortunate short answer is no," said the journalist Reeves Wiedeman '08, author of the new book Billion Dollar Loser: The Epic Rise and Spectacular Fall of Adam Neumann and WeWork. Wiedeman, a New York magazine contributing editor, should know. Over the past few years, he has reported on Uber, Vice Media, and other companies born out of the VC-funded startup boom of the 2010s, which saw investors pressuring startups to grow and grow, the better to inflate their own profits—even if such expansion was detrimental to long-term sustainability. "WeWork emerged from the financial crisis, and there are people who will emerge from the crisis we're in now who will be looking to build empires," Wiedeman said. "We have a system that is set up primarily by the venture capital world where the goal is to get as big as you possibly can."
WeWork, which leases commercial office space and rents it to freelancers and small companies looking for sleekly designed places to log in, first came across Wiedeman's radar a few years ago, when, seemingly overnight, a half dozen locations popped up within blocks of New York's SoHo offices. In early 2019, he began working on what he thought was a New York City real estate piece about WeWork. But as Wiedeman dug in and got to know the charismatic CEO Neumann, the scope of the story expanded.
"It became very clear that everything that was good about the company, and then some of the problems that emerged, stemmed from Adam," Wiedeman said. "He was the key to the growth of the company. And in many ways, he was the reason things fell apart."
Neumann, who moved to New York and enrolled in college as a 22-year-old freshman studying entrepreneurship, was hell-bent on creating a successful business. Any business. Tall and gregarious, he had a penchant for smoking marijuana, shooting tequila, and strolling the city streets sans shoes. 
Neumann cofounded WeWork with Miguel McKelvey in 2010, insisting that the company was not so much an office-rental concern as a technology enterprise that would elevate the world's consciousness (it wasn't and, so far, it hasn't). But again and again, investors bought his lofty pitch. "No one could quite figure out how Adam was going to make WeWork break the rules of the real estate business, which are pretty set and defined," Wiedeman said. "Yet they wanted to believe." It is always surprising when writing about big business, he said, to "realize how many of the decisions are based on gut feelings or hope or whatever, especially in the venture capital and startup world."
Wiedeman published his New York article about WeWork in June 2019. Spurred by a source, he began to realize there was a bigger story to tell—and this conviction only grew after the lackluster response to WeWork's IPO filing in late August led to Neumann's ouster, a month later, over his mismanagement and erratic behavior. In all, Wiedeman talked to more than 200 high-level employees, lawyers, and investors for his book, dredging up the juicy details and accounts related to the company's unraveling. (One example: He got his hands on the multi-page rider of items that Neumann and his wife, Rebekah, requested for WeWork's annual Summer Camp retreat in London in 2018, which included a Mercedes V Class, two bottles of thirty-year-old single-malt Scotch, and a pair of dedicated bartenders.)
"I think there was a caricature of Adam as a supremely crazy, laughable person, but there's a lot in him that's identifiable in other businesspeople," Wiedeman said. "The question will be whether they are self-reflective enough to realize how some of the lessons might apply to them, even if they are not the type to smoke weed on a private jet and walk around barefoot in New York City."
Of course, now Neumann-less, WeWork still exists. While its business model of communal workspace may seem antithetical to social distancing, current CEO Sandeep Mathrani told Bloomberg in October that WeWork is on track to be profitable in 2021 and plans to revisit an IPO, ushering in a new era. "The future of WeWork's business, the real estate business, and the startup world is still being written," Wiedeman said. "I certainly saw this book as taking a capsule shot of this decade of WeWork's existence, with an eye toward figuring out what comes next."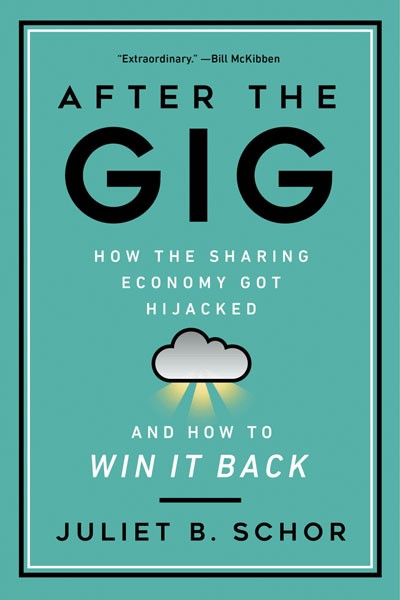 After the Gig: How the Sharing Economy Got Hijacked and How to Win It Back // Juliet B. Schor

The sharing economy—exemplified by companies such as Uber and Airbnb—has a dark side. Schor, a BC sociology professor, argues that such companies exploit employees and extract wealth from the broader economy and offers strategies for making the sector more equitable for both workers and users.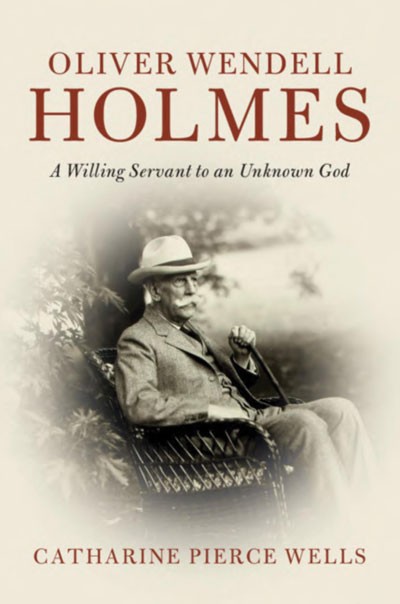 Oliver Wendell Holmes: A Willing Servant to an Unknown God // Catharine Pierce Wells
Oliver Wendell Holmes is one of the most influential Supreme Court justices in our nation's history. Yet the man himself has remained relatively unknown. Wells, a professor of law, provides a rare look at the spiritual and philosophical underpinnings of Holmes's life, exploring how Transcendentalism and pragmatism informed both his character and his contributions to law.
The Color of Creatorship: Intellectual Property, Race, and the Making of Americans // Anjali Vats
At a time when America continues to reckon with systemic racism, Anjali Vats, an assistant professor of communication and African and African diaspora studies, explores how intellectual property law has evolved from a racial standpoint. Also an assistant professor of law, Vats focuses on the ways that copyright, trademark, and patent policies have often devalued inventors of color.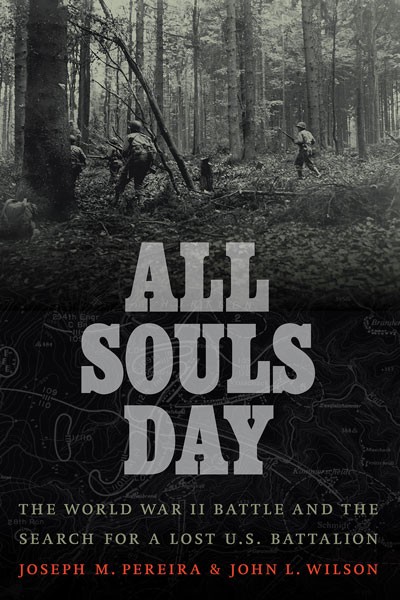 All Souls Day: The World War II Battle and the Search for a Lost U.S. Battalion // Joseph M. Pereira and John L. Wilson '71
In an account that's part investigative journalism, part military his- tory, and part memoir, Pereira and Wilson tell the story of a 1944 World War II battle along the Germany-Belgium border. Wilson's uncle, Jack Farrell Jr. '44, was killed there, but his body remained unaccounted for until 2008. It was largely through Wilson's dogged efforts that Farrell's remains were at last repatriated in 2010.
—Jacqueline Tempera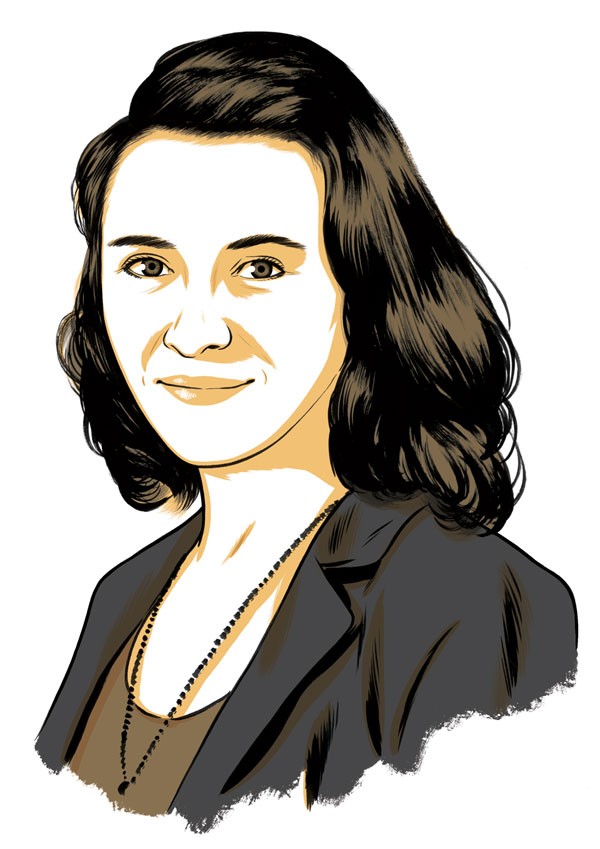 WHAT I'M READING
Marmee and Louisa: The Untold Story of Louisa May Alcott and Her Mother by Eve LaPlante
"Biographies of Alcott tend to focus on her relationship with her eccentric Transcendentalist father and relegate her "Marmee," Abigail May Alcott, to the dusty corners. This book brings Abigail into the light as an abolitionist, a suffragette, and a writer in her own right and shows the profound influence Abigail's intelligence and grit had on one of America's most beloved and iconic authors."
—Rebekah Mitsein, associate English professor