Campus Digest: Fall 2022

News and happenings from around Boston College.
Strides in Faculty Diversity
Boston College this semester welcomes the most racially diverse collection of faculty hires in University history. Of the sixty-three full-time, non-visiting faculty hired for the 2022–23 academic year, 49 percent are AHANA (people of African, Hispanic, Asian, and Native American descent). Of that group, 21 percent are Black, and the number of full-time Black faculty members hired this year is more than triple the number recruited five years ago. "Our students look to faculty as role models and fonts of knowledge and inspiration—they need to be able to see a reflection of themselves in their faculty," said Billy Soo, vice provost for faculties at BC.  "As our students become increasingly diverse, so must our faculty."  —Elizabeth Clemente
---
Campus News

The Connell School of Nursing has been awarded a $1.06 million grant from the American Nurses Foundation for a project that aims to help nurse practitioner-led practices get financial reimbursement from the U.S. healthcare system. The system is changing the way it pays for health care, rewarding value over volume—a shift that can pose financial risks for small, independent NP-led practices. The initiative will also support the design and implementation of tech-led interventions to improve nursing care.
Boston College Dining Services recently received the gold award in the National Association of College & University Food Services' annual Sustainability Awards, given to institutions that implement sustainable practices in their dining facilities. BC was the winner in the waste management category, in recognition of its commitment to recycling and composting.
Nine Boston College alumni, including three from the Class of 2022, have been selected to receive Fulbright grants. BC has consistently ranked among the nation's top producers of student Fulbright winners, according to statistics compiled by The Chronicle of Higher Education, and was fifteenth among doctoral institutions in the most recent survey.
A new online program launched by the School of Social Work will prepare students to work in the humanitarian aid and development sectors. The Interdisciplinary Certificate in Humanitarian Assistance program features eight learning modules, each related to specific social, political, or health challenges experienced by the world's most vulnerable populations. The program is open to all undergraduate, graduate, and professional students in affiliated fields.
More than eighty Boston Public School students participated in May's inaugural Boston College Conference for Young Women. Attendees of the daylong conference for seventh to twelfth graders sat in on sessions about leadership, mental health, and college preparation.
---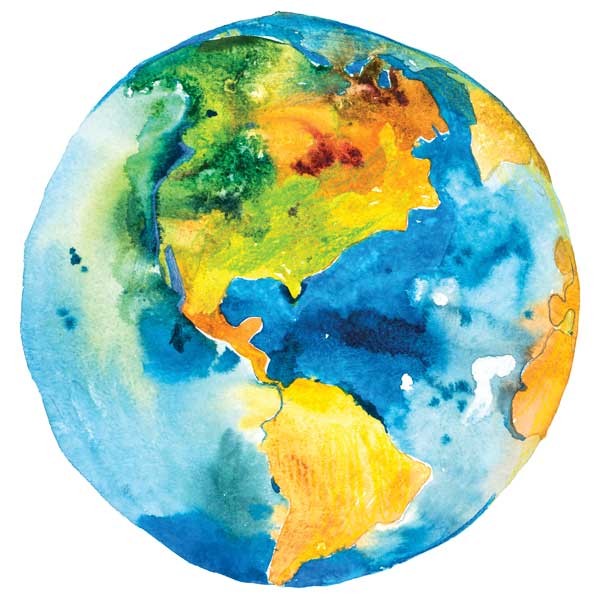 COURSE SPOTLIGHT


Social Justice and the Third-World Left

FALL 2022

This new course examines how political activism in developing nations has inspired American social justice movements of the last sixty years. Students study manifestos and newspapers created by Black, Asian American, Latina/o, and women of color feminist activists, and create an independent research project. Assistant professor of history Eddie Bonilla hopes the work will allow students "to learn from people who are kept in the peripheries of United States history."
---
96


The percentage of graduates of BC's Class of 2021 working, in grad school, or engaged in fellowship or volunteer experiences.
4,381


Total degrees awarded to the Class of 2022. 
---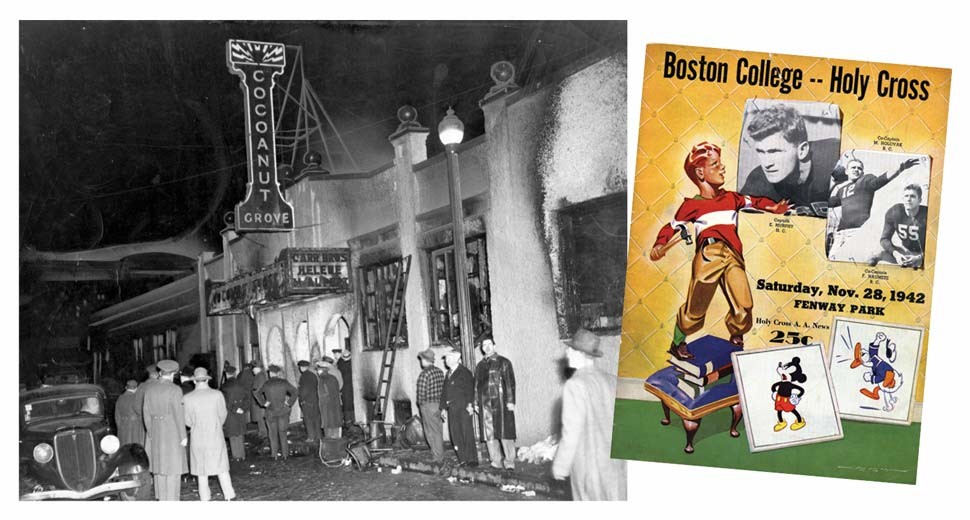 A Grim Anniversary
The undefeated BC football team was heavily favored to win its final regular-season game on November 28, 1942, against unranked Holy Cross. In a shocking upset, however, the Eagles lost 55–12, costing themselves the chance to play for the national championship in the Sugar Bowl—but most likely saving their lives. Humiliated, the team canceled a planned victory party at Boston's Cocoanut Grove nightclub, which tragically went up in flames that very night, killing 492 people. "We can then look up to God Almighty," Ernie Santosuosso wrote in the Heights, "and render prayers of thanks that our boys were spared of such a death." Sadly, though, BC equipment manager Larry Kenney and his wife, Marie, perished in the blaze.  —Courtney Hollands
---