What Systemic Racism Looks Like
Four distinguished Boston College faculty members explore how race and racism affect everything in this country from how likely someone is to suffer the effects of a polluted environment to whether they are embraced by their local church, from what their expected healthcare outcomes are to whether they think of themselves as having a race at all.
White People Have a Race, Too
BY JANET E. HELMS
Augustus Long Professor at the Lynch School; Director of BC's Institute for the Study and Promotion of Race and Culture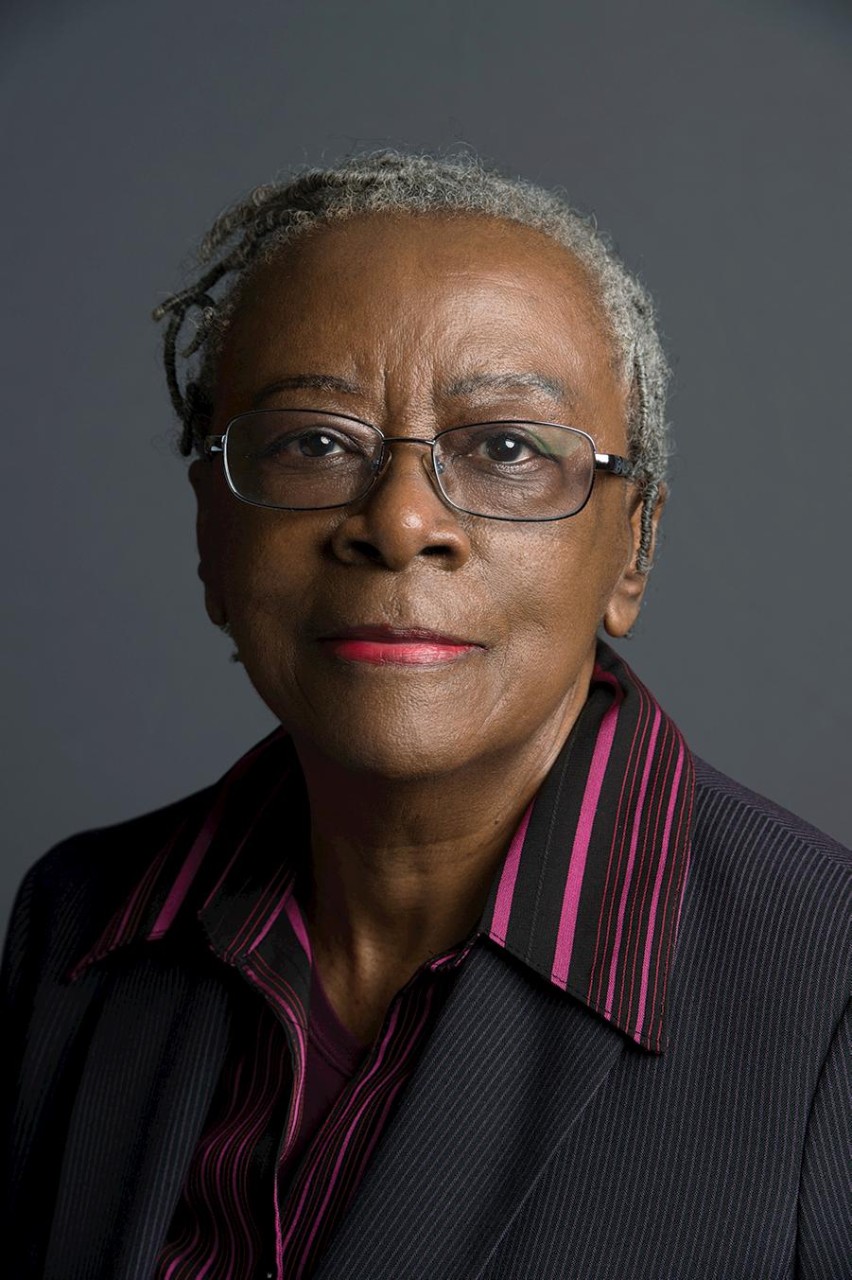 [Editor's note: Though Boston College Magazine, like most publications, typically does not capitalize "white" when referring to the racial group, Helms asked that we make an exception for her essay.]
We are in the middle of a national reckoning about the ways that our laws, institutions, and cultural norms benefit Whites and disadvantage people of color. This conversation is essential and long overdue, but we must not lose sight of a crucial fact: Institutional racism—or what we today call systemic racism—grows directly out of the racism that exists on personal and group levels. We rarely consider how the racist feelings and actions of individual people lead directly to the policies at the heart of institutional racism.
Why does this matter? Because when no one is responsible for the existence of institutional racism, then no one is responsible for reforming it. If we are truly going to overhaul the racist structures in our country, it will require the active participation of the people who both created and benefit from them, White people. As Whites engage with other Whites in calling out racist policies and behaviors, they must recognize how racist policies benefit them personally.
The calling-out process starts with Whites recognizing that it is not just people of color who have a race. Whites do, too. In fact, White people created races as a strategy for supporting institutional racism. Yet the only time many Whites think about their own race is when they read about white nationalists or the KKK, role models for racism. White people do not want to be perceived as racist even when they are engaging in racism. So in my work to help Whites recognize their own racism, I start by providing them with a different context for thinking about Whiteness. I say, "Being oblivious to your Whiteness contributes to racism, but by becoming aware of how you benefit from racism, you can advocate for change that will make you feel better and society a better place."
Racism teaches people that Whiteness has value—it confers on Whites privileges that are not available to people of color. So the idea that privileges should be shared with people of color can create a fear of losing status, which in turn creates the perception among some Whites that the country is being taken away from them. And that feeling is being amplified as other Whites begin to question the system. This process is what I call disintegration—the sudden awareness of the moral dilemmas of being a White person in the society. It's the anxiety, it's the confusion, it's the shaking up of the world as you knew it before. It's not a comfortable feeling, and there are different ways that one resolves it. One way is to begin to take action to counter racism. Another is to become overtly racist.
Today you see White people trying to change the system for the better, but you also see the frightened people, the racist people who are trying to hold back change. It's always a choice. As White people experience the discomfort of this era, instead of running from it, my hope is that they will choose to use it as a motivator. People of color feel this kind of discomfort on a daily basis. White people can tolerate it long enough for us to change society in a positive way.
Hispanics are the Invisible Victims of Systemic Racism
BY HOSFFMAN OSPINO
Associate Professor of Hispanic Ministry and Religious Education at the School of Theology and Ministry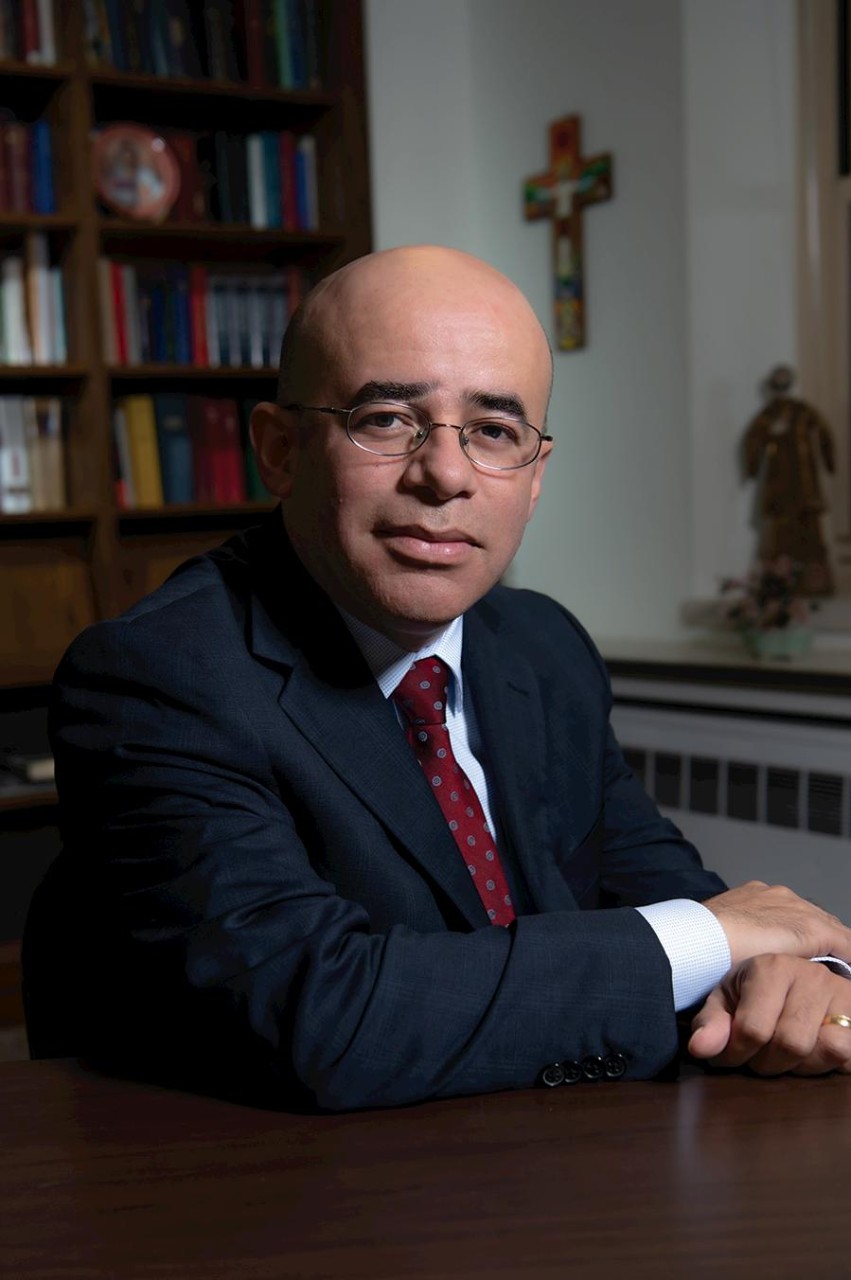 During a recent trip to the Southwest, I had a revealing conversation with a high-ranking Hispanic administrator in a Catholic diocese. This person told me about a discussion he'd had with a white counterpart from a neighboring diocese. Both leaders worried about some troubling trends. The white administrator said he was concerned about a major decline in the Catholic population in his diocese, especially among young people no longer as active in the practice of their faith. The decline was affecting finances, schools, and other dynamics.
"I thought your diocese was doing well," the Hispanic administrator said in response. "I read that the Hispanic Catholic population practically tripled in recent years and now constitutes about half of Catholics in your diocese."
"Well," his white counterpart replied, "if you count Hispanics, then it's a different story."
A different story. Such is the crux of the matter. Our nation is reckoning—again—with the evil of systemic racism ingrained in its structures since its foundation. We have a moral obligation to do so. Racism has been a destructive force in the lives of generations of Black and Native Americans. It has also brought remarkable pain upon Hispanics and others. We must not overlook the stories of the latter.
For centuries, Hispanics have struggled to tell our stories in a society that seems indifferent to us, and often reluctant to acknowledge our experiences as vital to understanding the larger American story. As the conversation above makes plain, for many we remain invisible. We are another story.
Rendering Hispanics invisible is one natural consequence of how we speak about race in the United States. When we speak of racism, we often reduce the conversation to one race exerting power, sometimes violence, upon another. However, the terms Hispanic and Latino refer to an ethnicity, not a race. Most Hispanics are racially mixed (mestizo). About 24 percent are Afro-Caribbean, many are indigenous, and, yes, millions are racially white. 
Hispanic lives in the United States, therefore, unfold amid a racial conundrum—perhaps as a theologian I should use a category like "existential limbo"—that renders us invisible. There isn't much distance, I fear, between invisible and disposable.
Not long ago in the Southwest, parks had separate water fountains for white people and Black people. Hispanics did not fit into either category. Where to go to quench our thirst? More than 550 lynchings of Hispanics have been documented. In 2019, a white man perpetrated the largest massacre of Hispanics in recent history, in El Paso, Texas. A year later, with a few exceptions, silence prevailed. Who remembers our muertos? Two-thirds of Hispanic children attend an underperforming public school and receive a subpar education. A third of Hispanic children live in deep poverty. Have our society and our church realized that we are their present and future?
A friend with whom I often differ politically once told me, "If you don't like it here, go home." But this is my home! I am a U.S. citizen. I pay taxes. I work hard. I vote. My children were born in this land. With many others, I am the church. What makes some people think they belong and I don't? The U.S. is home to more than 60 million Hispanics. We are not invisible. Our lives and our stories matter.
Racism is a sin that affects everyone. It violates the sacredness of human dignity. We must speak against racism in a way that leaves no one behind. With our visibly embodied existence and our many powerful stories, Hispanics prophetically denounce racism by lifting our voices and proclaiming: We are/Somos. Whoever has ears ought to hear.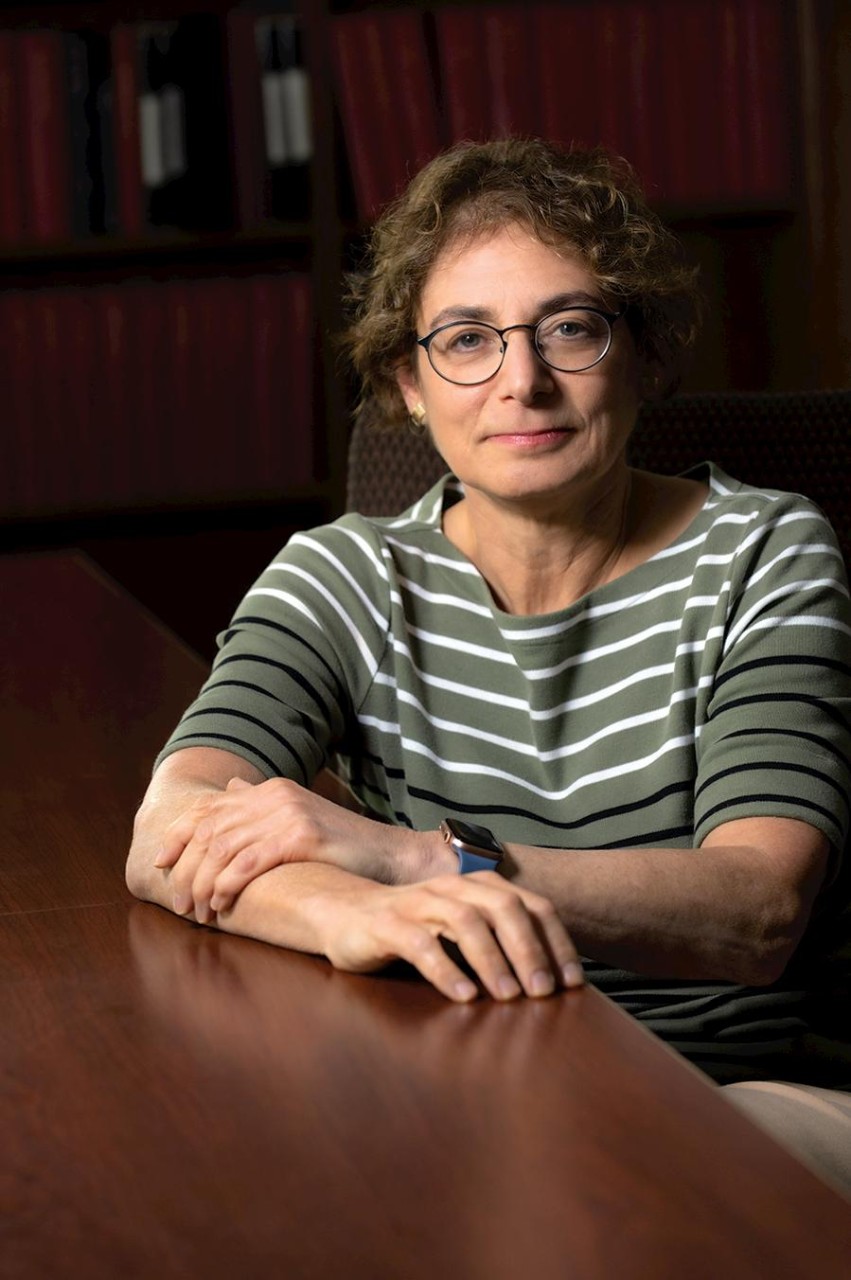 In 2014, the city of Flint, Michigan, changed the source of its drinking water, switching from treated water supplied by the Detroit Water and Sewerage Department to water drawn from the Flint River. The results proved disastrous when the new supply, not properly treated with corrosion inhibitors, caused lead from pipes to leach into the water supply of a largely poor and largely Black city. More than 10,000 children were exposed to elevated lead levels, leading the state of Michigan to agree to a $600 million settlement with Flint residents. State and local officials have been pilloried, appropriately, for their mismanagement, but the Flint water crisis exposed something more nefarious than mere administrative ineptitude.
As our nation continues to reckon with its history of systemic racism in everything from law enforcement to education, it is important that we not overlook our legacy of environmental racism. What is it? In a 2002 paper, the academic Robert Bullard, known as the "father of environmental justice," put it this way: "Environmental racism refers to environmental policies, practices, or directives that differentially affect or disadvantage (whether intentionally or unintentionally) individuals, groups, or communities based on race or colour."
This conceptual notion of environmental racism has been buttressed by decades of findings. We have learned that, all across the country, communities of color are disproportionately subjected to environmental dangers. Landfills and industrial sites with hazardous chemicals are more likely to be sited near communities of color. Such communities also face disproportionate exposure to contaminants found in the environment and to policy decisions that undermine the functioning of infrastructure critical to maintaining public health. Communities of color are also less likely to receive a robust response to environmental disasters.
Which brings us back to Flint. The city's water crisis provides a dramatic example of environmental racism in action. Why was a city that is nearly 60 percent African-American unable to afford a safe and reliable water supply? Why was the Flint River permitted to become so contaminated in the first place? Why were residents' complaints about water quality ignored, and why were they not permitted a meaningful voice in confronting the crisis? Why, prior to switching to the Flint River, didn't officials perform even the most basic engineering analysis to determine the safety of the new water source? And why was the local GM plant permitted to use water from a cleaner source, but not Flint residents?
The answers to these questions all point back to the same thing: environmental racism as an outgrowth and a manifestation of structural racism. The same dynamics are at play in the current pandemic, during which communities of color have been more likely to experience COVID-19 infections, owing in part to the fact that they are subject to poorer housing conditions on average, and have statistically less space and fresh air. And then there are the discouraging new reports that Black people have 1.5 times the exposure to hazardous air particulates as whites.
Like all outgrowths of systemic racism, the scourge of environmental racism will not be easy to eliminate. Even now, as the nation faces a rollback of environmental protections offered by such laws as the Clean Water Act and the Clean Air Act, disproportionate environmental threats to people of color mount. It's time to recognize the presence of environmental racism in our communities, and take action to protect the environmental health and well-being of Black Americans.
How Our Healthcare System Fails Black Americans
BY MARTIN SUMMERS
History Professor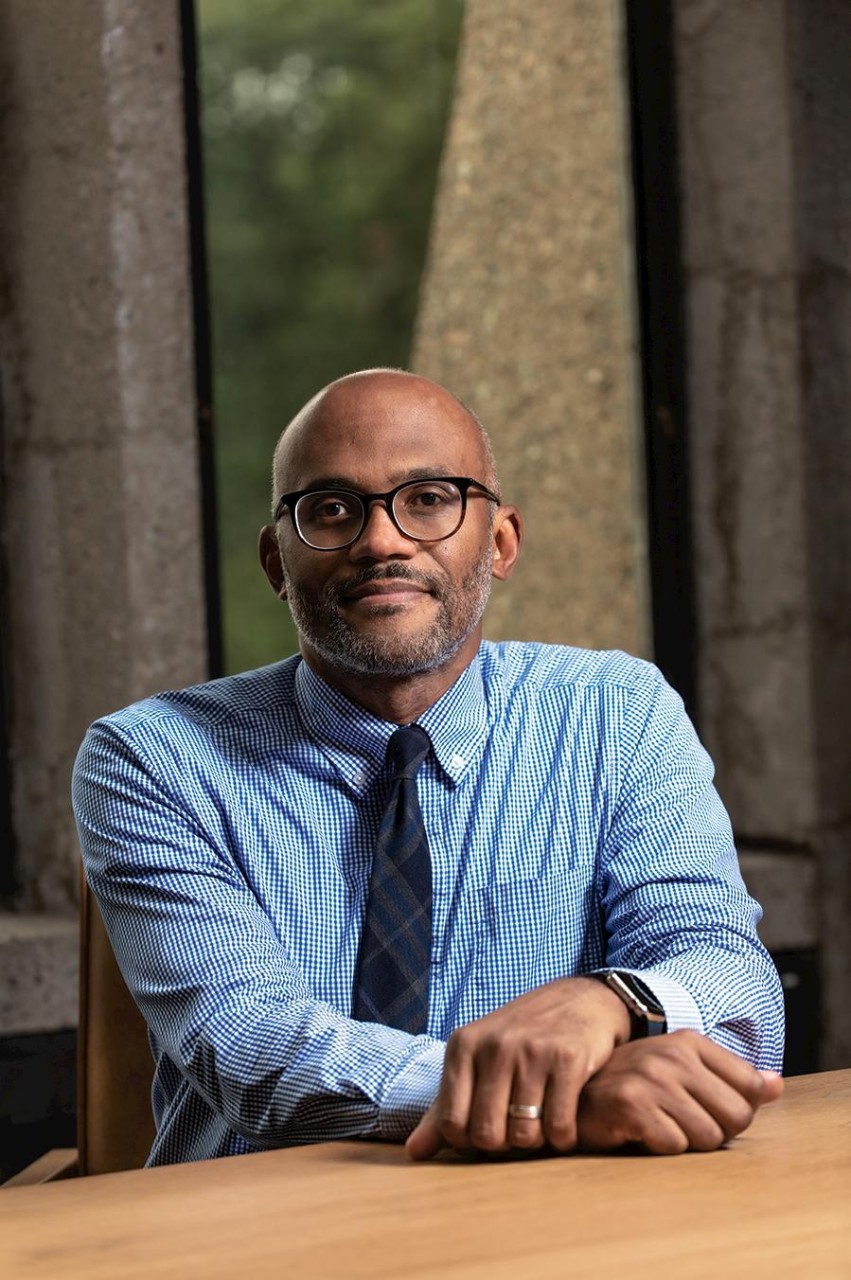 "Of all the forms of inequality, injustice in health is the most shocking and inhuman." Martin Luther King Jr. said these words in a 1966 speech before the Medical Committee for Human Rights. Fifty-four years later, the racial disparities in health remain, laid bare most recently by the COVID-19 pandemic. King's speech came two years after the Supreme Court effectively rendered unconstitutional racial segregation in the healthcare system, and one year after the creation of Medicare and Medicaid gave the federal government the ability to enforce equal access to health services regardless of race. But as King and his audience knew so well, racial injustice in health could not be eliminated so quickly.
Blacks at the time were excluded from, or segregated within, a majority of the nation's hospitals, but that doesn't begin to tell the whole story of inequality. Blacks suffered from lower life expectancies, higher maternal and infant mortality rates, greater likelihood of experiencing malnutrition and hunger, higher incidence of chronic illnesses, and indifferent and abusive treatment by healthcare professionals—including being subjected to medical procedures and research without their consent. Such inequality extends back to the nation's beginning in the enslavement of Africans, and it persists 150 years after emancipation. Racial injustice in health in the 21st century has a genealogy.
This genealogy shapes, and is reflected in, the racial health disparities associated with the current pandemic. Black and brown people have disproportionate infection and mortality rates, and that's in part because many live in multigenerational housing and work in low-paying jobs that require them to interact with the public. But again, there is nothing new in that. Consider that the high prevalence of tuberculosis in African-American communities in the early 20th century can be traced directly to the fact that many Blacks lived in overcrowded and poorly ventilated housing, and were limited, because of employment discrimination, to jobs as cooks, laundresses, and domestic servants in white homes that increased their risk for exposure to TB. Meanwhile, underreporting of cases by middle-class and elite whites meant that Black women were typically cast as the main disease vectors.
As we come to terms with the fact that Black children are five times more likely than white children to require hospitalization due to COVID complications—and that one of the reasons for this is obesity—we are reminded of the long history of Blacks suffering health effects related to systemic racism, and then being accused of personal and cultural failings that supposedly caused those health effects. The fact that childhood obesity, for instance, is over-represented in some African-American communities is primarily because  of food insecurity, yet white observers often attribute it to behavioral choices and cultural norms. Similarly, the reasons Black children inordinately suffered from lead poisoning in the mid-20th century were that the paint industry resisted calls to move to lead-free paint, and landlords were reluctant to perform lead remediation in their properties. Yet, once again, Black families were seen not as victims but as perpetrators, accused of poor parenting and a lack of personal responsibility. And we only need to invoke the Tuskegee Syphilis Study or the "Mississippi appendectomy"—the sterilization of poor Black women without their consent—to make sense of why African Americans are the demographic group most skeptical of receiving any future coronavirus vaccine.
As Senator Kamala Harris declared in her acceptance speech for the Democratic vice-presidential nomination, we can no longer ignore the role that structural racism plays in the poor health outcomes for African Americans, especially in the current pandemic. This is a structural racism 400 years in the making that will only be rooted out by bold action in all sectors of American society.