In Memoriam: James G. Cunningham
The Boston College custodian, a mainstay of Conte Forum for many years, died on August 1 at age 61
A funeral Mass will be celebrated on Wednesday, August 9, for Boston College custodian James "Jerry" (or "Jimmy") G. Cunningham, a mainstay of Conte Forum for many years who died on August 1. He was 61.

Visiting hours for Mr. Cunningham will be held on August 8 from 4-7 p.m. at the Roberts and Sons Funeral Home, 30 South Street, Foxborough, Mass. The Mass will take place the following day at 10 a.m. at St. Mary's Church, 58 Carpenter Street in Foxborough.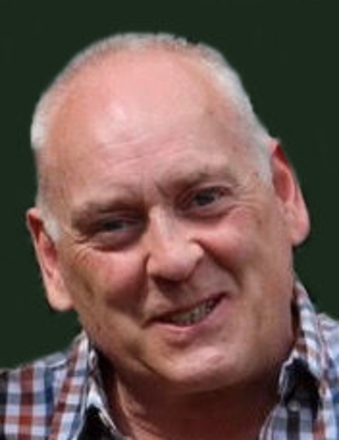 A native of Dundalk, Ireland, Mr. Cunningham joined the BC Facilities and Maintenance division in 1991, about three years after Conte Forum opened. He became a familiar and much beloved figure as part of the cleaning and maintenance crew for the 262,000-square-foot building—the venue for BC basketball and hockey as well as special events, and also home to the Power Gymnasium and the soon-to-open Hoag Basketball Pavilion; the Athletic Department offices, film and conference rooms, strength and conditioning facility, sports medicine suite, locker rooms and equipment rooms; and practice and storage rooms for the Boston College Screaming Eagles Marching Band.

"Jimmy was a great colleague and a dedicated employee who took great pride in his work," Vice President of Facilities Management Daniel Bourque. "He always had a warm and welcoming smile.  He embodied the spirit of so many of his fellow custodians here at BC. He was a great family man to his wife and daughters. And very proud to be a grandpa. We will miss his radiant personality on campus."

"We were all shocked and saddened to lose Jimmy," said Associate Athletic Director for Marketing and Fan Engagement Jamie DiLoreto.  "So many people across campus knew and loved Jimmy.  He was the ideal BC teammate and friend, always there in support of others.  As many experienced, Jimmy always brought his smile, energy, and his wonderful Irish roots to the conversation.  We will all miss seeing him every day.  Our thoughts are with his family."

Mr. Cunningham's BC co-workers and acquaintances joined family, friends, and neighbors in offering condolences on a Roberts and Sons Funeral Home web page: "Always filled with joy and passion," read one message. "He made my tenure [at BC] a lot of fun."

Another colleague recalled teaming with Mr. Cunningham as part of a summer clean-up crew. It was to be the only time they would work together, but a memorable experience nonetheless: "We talked a lot that day and you gave me advice that I really appreciated…you always had the best energy. The impression you left on me was that you were one of the most genuine, funny, and positive people I have ever had the honor of meeting."

"A true BC boy," read another message. "This one hurts."

Appropriately enough for someone who worked in the hub of BC Athletics, Mr. Cunningham was a sports fan with a particular enthusiasm for watching soccer, and a special fondness for Chelsea F.C., a professional team in England; he also was a fan of rugby and football.

Mr. Cunningham is survived by his wife, Eileen; his daughters Shannon Manning and Kerri Gimler; his brothers Alan, David, and Vincent, and sister Millicent Murray; he was predeceased by his sister Doris McArdle. Mr. Cunningham also is survived by a granddaughter; his second grandchild is expected to arrive later this month.

For directions to the Roberts and Sons Funeral Home, or to leave a condolence message, go to robertsandsonsfuneralhome.com.