Who Should Have Made Our List of BC's Greatest Athletes?
In the Winter 2021 issue, we asked a panel of experts to select the 25 greatest athletes in Boston College history. We received dozens of letters in response, and the list was the subject of countless social media posts and even a podcast or two. The sports-crazed BC community told us where we got it right and—just as often—where we missed the mark. Below, we present the overlooked athletes (and one coach) who received the most support in your comments. First, though, we'd like to apologize to the BC hockey great Brian Gionta. He made our list of 25 but we mistakenly ran a photo of his brother, Stephen. Brian was a true gentleman when we called to apologize for the error. Here is the photo of Brian we should have run: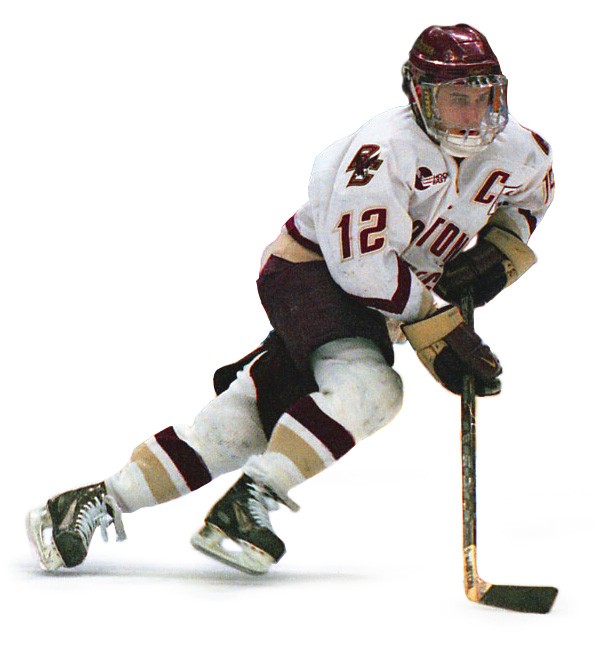 ---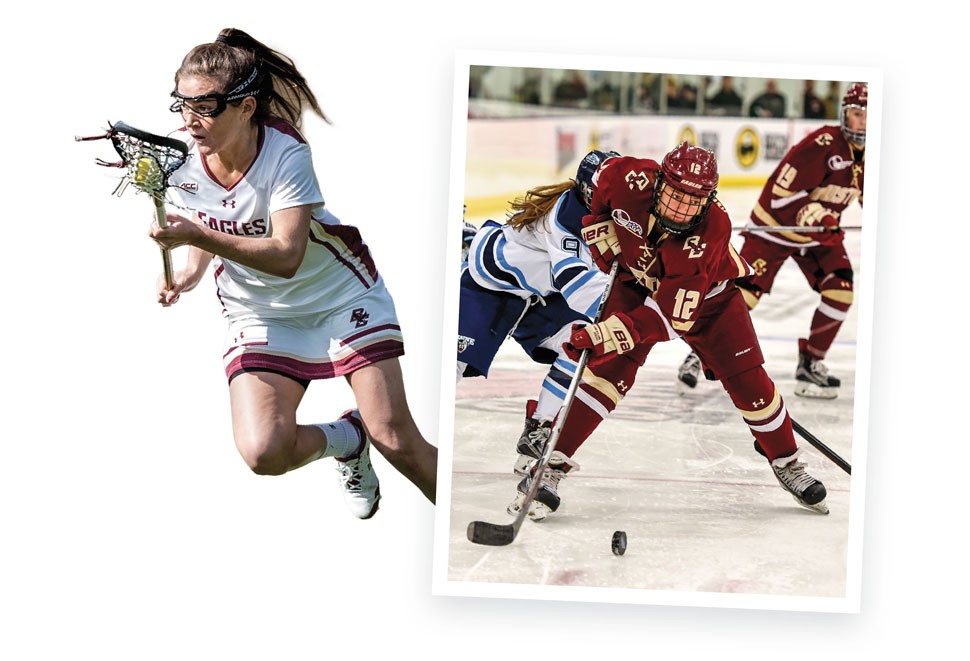 Kenzie Kent '18
LACROSSE & HOCKEY
What's the best way to sum up the numerous letters we received in support of Kenzie Kent? Probably to just run this one in its entirety from Greg Frankenfield P'17: "Where you missed the mark was the omission of Kenzie Kent. She starred in both hockey and lacrosse, is the only player ever to play in the Frozen Four and lacrosse Final Four, and is the only player ever to be named MVP of a lacrosse national championship game where her team did not win. She was an All-American and was on the watch list for the Tewaaraton Award as the best player in collegiate women's lacrosse. Mea culpa?"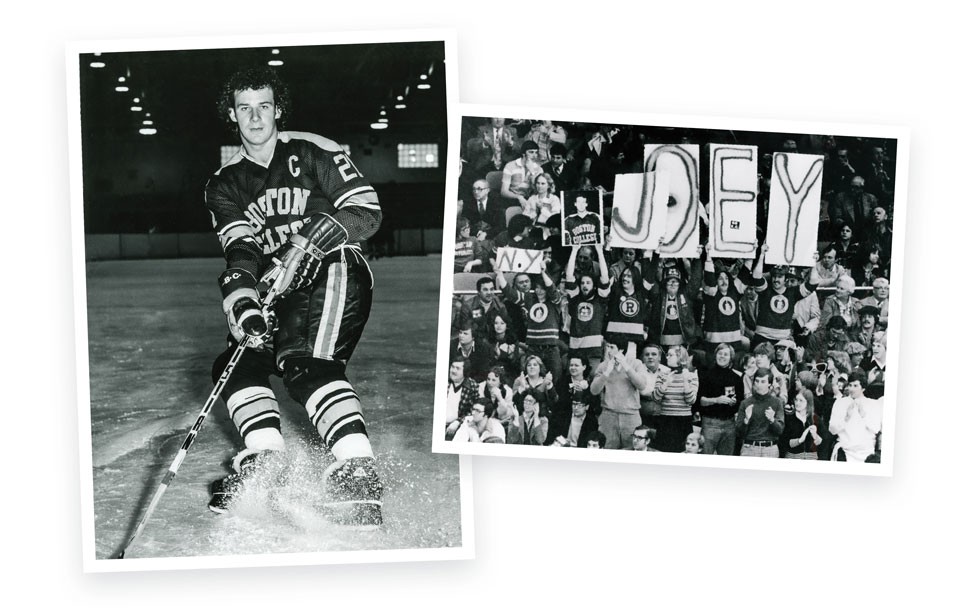 Joe Mullen '79
HOCKEY
"Joe Mullen is not one the top 25 athletes of all time? Are you nuts?" wrote Jeff Kurpasaka '78. "By any measure he is the best hockey player to ever play for the Eagles." In fairness, Mullen did make our list of athletes who just missed the top 25. He was a two-time All-American and led the team with 68 points during the 1977–1978 season. "I believe the greatest hockey player in BC history is Joe Mullen," said Rich Rapp '80. "Not including Joe in the list of 25 is a travesty."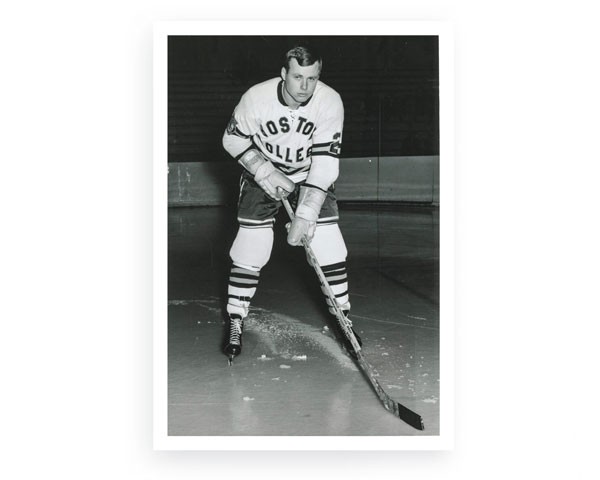 John Cunniff '66
HOCKEY
"I am disappointed at the omission of John Cunniff," wrote Mike Kurylo '66, pointing out that Cunniff was a two-time All-American who left BC with the career points record.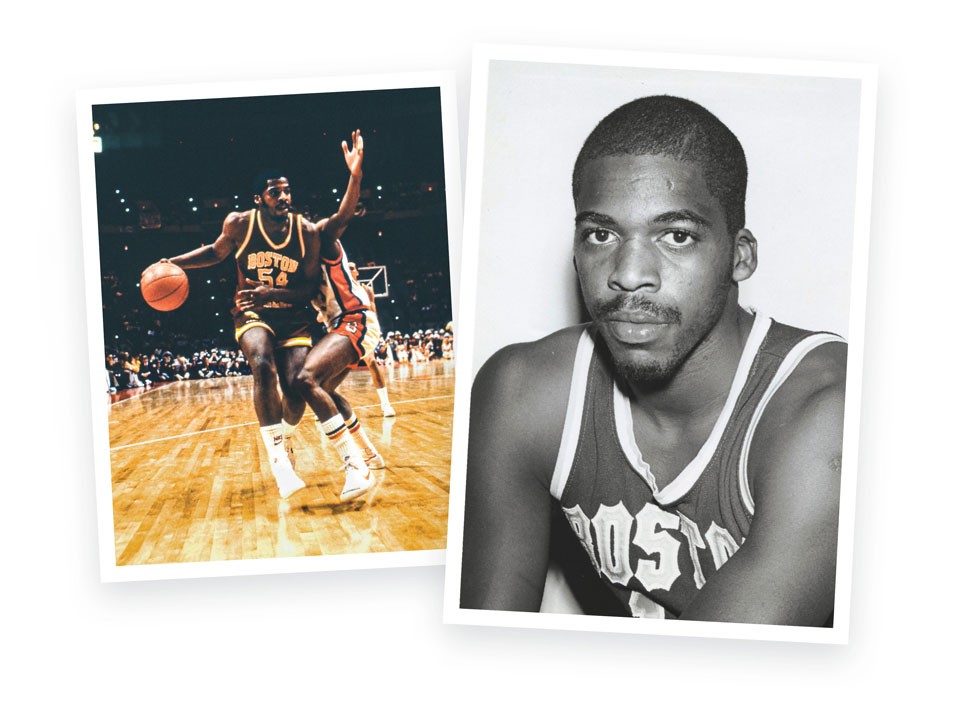 John Bagley '83
BASKETBALL
"The most glaring omission on your 25 Greatest list is John Bagley," wrote Christian Teja '94. A point guard, Bagley was the first Eagle to be named Big East Player of the Year. He scored nearly 18 points a game in his career, was twice named All-Big East, and led the Eagles to the Sweet Sixteen in his sophomore season and the Elite Eight in his junior season. "You left out the player most responsible for those Cinderella runs," said Angel Alsina '83. "Wow, if you all had been there. What a run we had."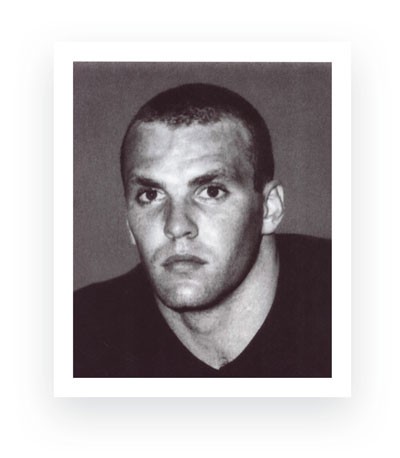 Art Graham '63
FOOTBALL
Gordon Dunn '64 wrote to make his case for football star Art Graham being listed among BC's 25 greatest athletes. An All-American tight end, Graham set the school record for pass receptions in a season and went on to become an All-Pro receiver in the NFL.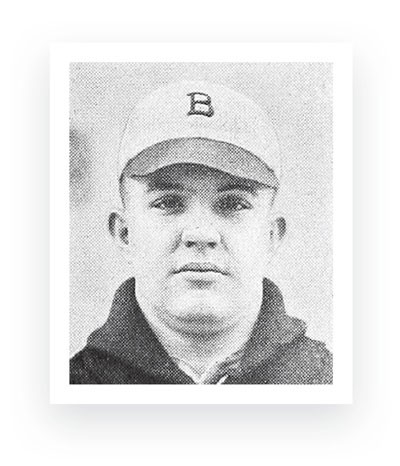 Owen Murphy '26
MULTIPLE SPORTS
"I know Owen Murphy was from a different era," wrote Greg Bonner '68, "but I know of no one else who lettered in 4 different sports: baseball, football, track and field, and basketball."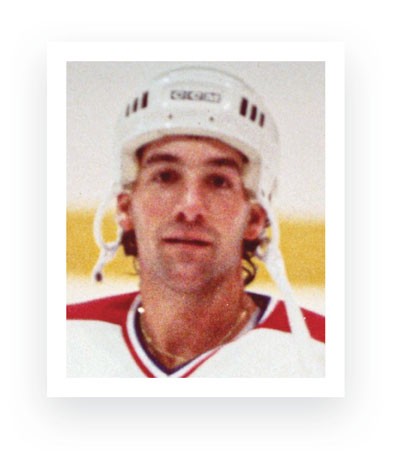 David Emma '91
HOCKEY
Roman J. Uschak '91, who covered hockey for The Heights, wrote to express his disappointment that Emma didn't make our list. BC's all-time leading scorer, Emma was a two-time All-American and also the University's first winner of the Hobey Baker Award.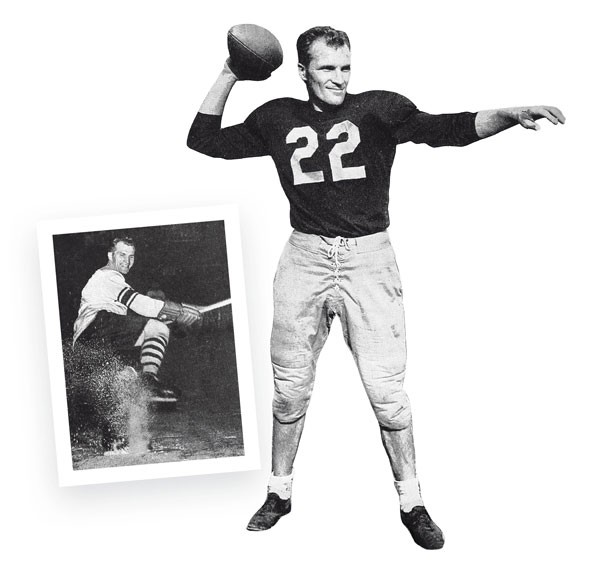 Ed "Butch" Songin '50
FOOTBALL & HOCKEY
Carlo Geromini '51 spoke for a number of readers when he wrote of Songin's omission: "Wow! You blew it big time." Michael Warren '70 agreed, pointing out that Songin starred in both football and hockey for the Eagles: "He played quarterback against Holy Cross on Saturday and laced up his skates for the hockey team on Sunday."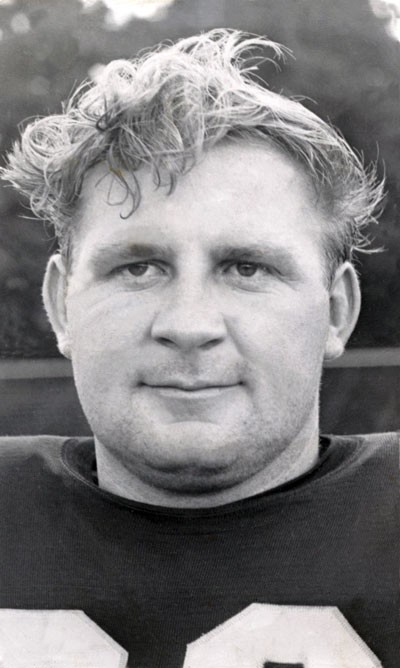 Art Donovan '50
FOOTBALL
"You must include Art Donovan," Steve de Groot '83 told us. "He is arguably number 1. How many other pro-sport Hall of Famers do we have?" (Donovan, a lineman, was selected for our list of athletes who just missed the top 25.)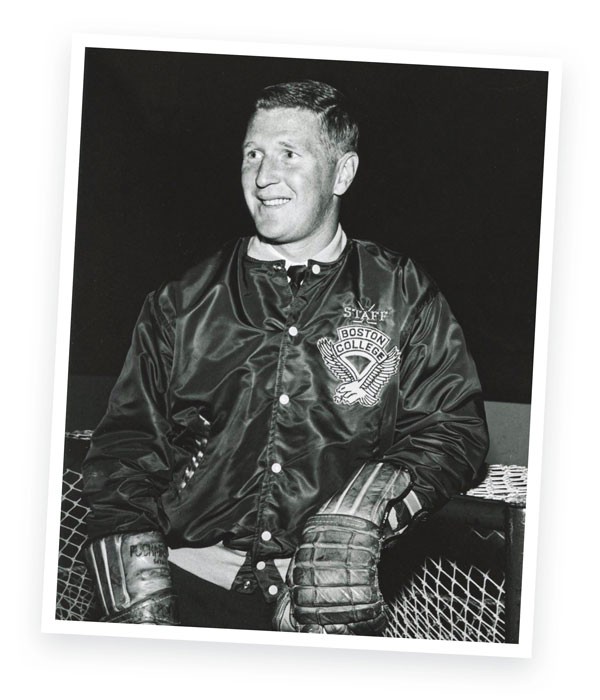 Red Martin '61
HOCKEY
Sixty years after graduation, Red Martin remains as beloved as ever. Many of you wrote to remind us of his two All-American selections, his Beanpot MVP, and, of course, his legendary stamina—did he ever come off the ice? "In my considered opinion, Red was the best defenseman that has ever played at BC," wrote Jack Danahy '63. And away from the ice, as Jim Nelson '65, the retired athletic director at Suffolk University, pointed out, "Red was a starter on the baseball team that made the College World Series in 1960 and 1961."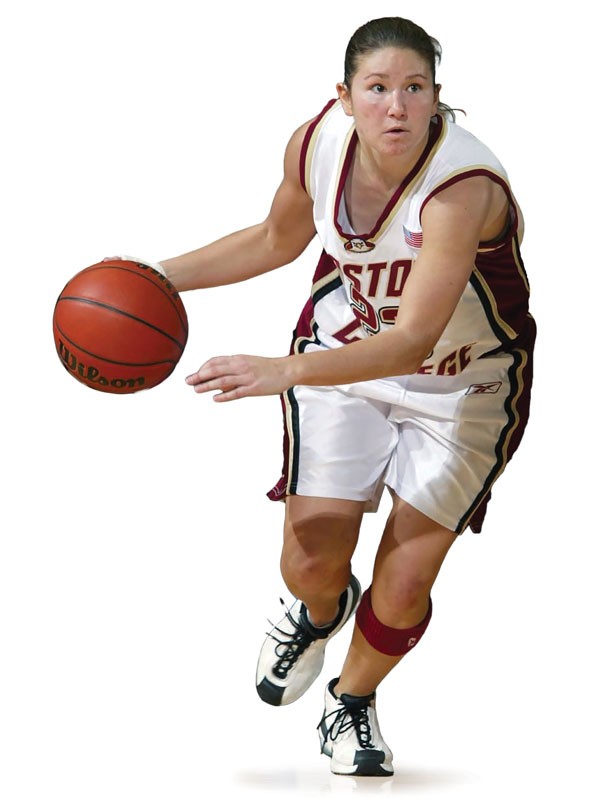 Amber Jacobs '04
BASKETBALL
"Jacobs's accomplishments should put her on this list," wrote former Heights sports editor Tom Sugrue '68. As a junior, the guard led the Eagles to the Sweet Sixteen in the NCAA tournament. In her senior year, she helped the team win its first Big East tournament championship.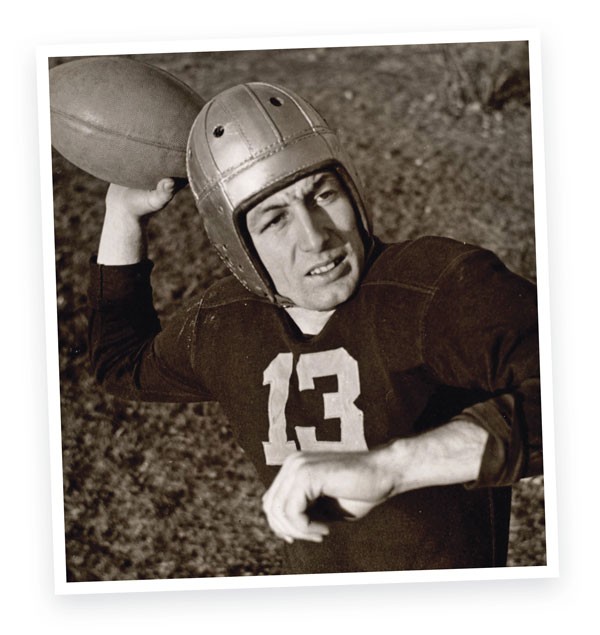 "Chuckin' Charlie" O'Rourke '41
FOOTBALL
A poem by retired BC English professor Paul Doherty
I scanned the list of athletes whom the panel deems our best.
I scanned once more, looked up, and thought, "Why surely you must jest."
For absent from your lengthy roll was my numero uno,
But as he played in olden tyme his name's not one that you know.
The goalposts were of wood back then, the helmets were of leather,
But like today, they ran and kicked and passed the ball—whatever.
The highest-flying Eagle then was "Charlie"(Charles) O'Rourke.
(Of whom you would have learned a lot if you had done your work.)
Thirteen the jersey number of this tailback, Boston College.
He often played defense as well, though sizewise somewhat smallish.
In 1940, senior year, the team was undefeated.
I've checked the books but nowhere find this feat has been repeated.
Invited to the Sugar Bowl, thanks to that perfect season,
We had fat chance of winning there, Tennessee the reason.
Number one in all the polls, those mighty Volunteers!
But by game's end their fans were glum; in fact were all in tears.
And let me tell you, panelists, just how this game was won.
'Twas tailback Charlie sealed the deal, his late-game touchdown run.
You've heard enough. Let's reconvene. I'll join you for the parlay,
And armed with facts covince you all to honor Chuckin' Charlie.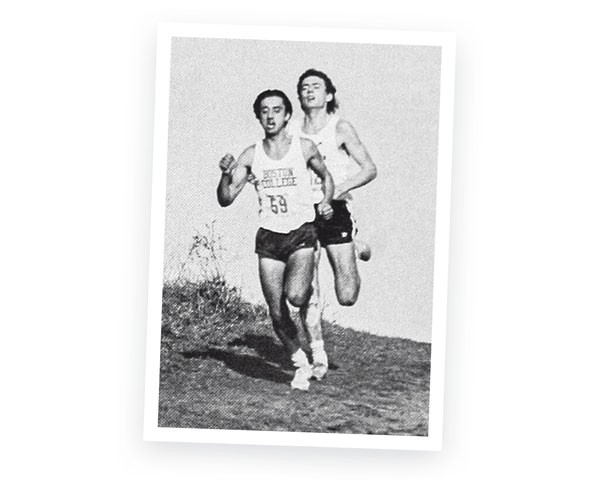 Fernando Braz '85
CROSS-COUNTRY
"Braz had an exceptional career at BC which included many BC and Big East cross-country records," said William Ventola '58; P'88, P'90. The 1982 Big East champion in the indoor and outdoor 5,000-meter run, Braz was a six-time all-conference selection.
Mike Ruth '86
FOOTBALL
"How is Mike Ruth, a winner of the Outland Trophy, not in the top 25?" asked Paul O'Hara '88. In 1985, Ruth became BC's first winner of the trophy, given each year to college football's best interior lineman. Even more impressive, Ruth, who finished his career with nearly 300 tackles, won the award despite his team posting a losing record that year.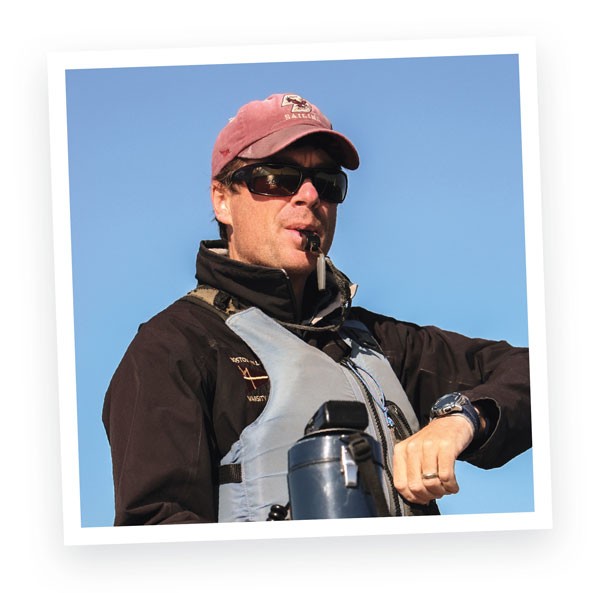 Greg Wilkinson
SAILING
We heard from readers who felt that sailing coach Greg Wilkinson should have been included on our list of BC's greatest coaches. "Wilkinson has won north of 20 national championships while at the Heights (21 to be exact)," said Holy Cross Athletic Director Marcus Blossom. "What he accomplishes year in and year out is very impressive." Mike Callahan, head sailing coach at Georgetown, agreed, writing: "He took a program that was nothing and turned it into a perennial powerhouse. I should know. They have whipped our butts on numerous occasions!"
Sarah Behn '93
BASKETBALL
Facebook poster Mike Atwood demanded a recount, noting that Behn graduated as BC's all-time leading scorer and went on to a successful college coaching career. Twitter poster Randy Vera added that Behn "could be the best all-around athlete to ever play a sport at BC."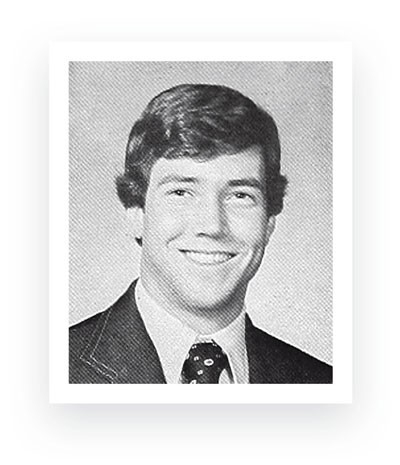 Rev. Kevin MacDonald '78
BASEBALL
A shortstop, Kevin MacDonald had a .407 career batting average. He later joined the Redemptorist Order of priests. "I am certain that he forgives you for not selecting him," wrote retired Suffolk University AD Jim Nelson '65. "In fact he's most likely praying for you."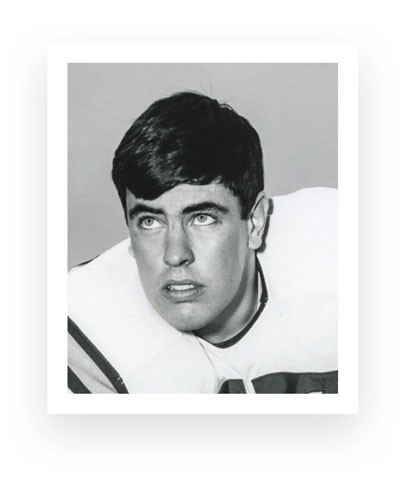 John Fitzgerald '70
FOOTBALL
Fitzie's omission motivated David McKay '70, JD'73 to write in with this memory: "Fitzgerald was a tackle. However, before practice we would run deep post routes and John would always throw the ball more than 50 yards in the air. We noticed that the NFL scouts would take note of this fact on many occasions." Fitzgerald went on to play in four Super Bowls.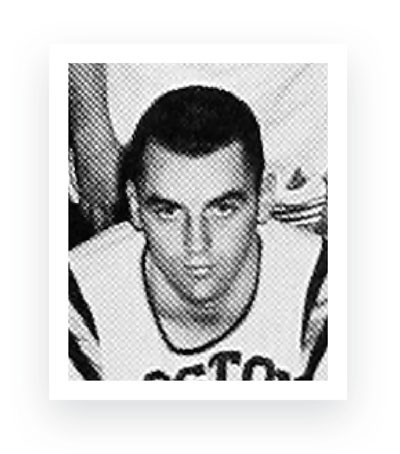 Gerry Ward '63 
BASKETBALL
"You overlooked Ward, a mainstay of BC basketball in the early '60s," Gordon Dunn '64 told us. A guard, Ward was both a scorer and a tremendous rebounder who averaged 15.6 points and 13.3 rebounds per game during his BC career. He was taken fifth overall in the 1963 NBA draft.