About BC Dining
your introductory guide to dining at boston college
Welcome to BC Dining!
As a team of over two hundred full-time employees and several hundred more part-time employees, we take our motto of ever to excel in F.A.C.T. (food, attitude, customer service, teamwork) to heart in everything that we prepare for you. BC Dining is proud to be the recipient of several industry awards over the past decade that recognize our commitment to excellence in every facet of our food service operations, from our human resources practices to the food that we serve to you each and every day. In an effort to continue to set the standard for industry excellence, BC Dining spends a great deal of time throughout the year making operational decisions that will better serve you and enhance your dining experience across campus.
Stay tuned for exciting happenings!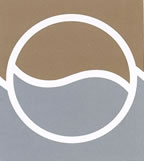 Look at all the top industry awards BC Dining has won over the past few years.