Student Profiles
diversity at bc law
Boston College Law School attracts some of the most diverse and talented students in the world.
A few of these students are highlighted in this section of the website. If you have any further questions about BC Law, or would like to get in touch with a current student, please contact our admissions office at bclawadm@bc.edu. We'd be glad to help!
INSPIRE | Law Featured Profile: Building Community
Jennifer Kent and Tracey West


Other featured profiles: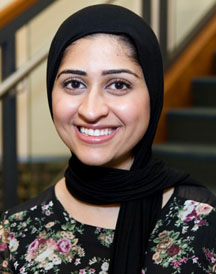 Sana Sheikh, '12
During her second year, she became President of PILF, and became founder and President of the Muslim Law Student Association.

Jennifer Kent, '13
At BC Law, Kent became determined to garner the tools necessary to become an advocate for truly effective change.
JT Do, '12
"In many ways, the lack of good housing opportunities is responsible for much of our county's social ills."

Yliana Johansen, '11
Having lived no more than 10 minutes away from her Pasadena, CA home, Johansen found a family at BC Law through the LALSA community.

Melissa Hargleroad, '10
The great granddaughter of a Chinese-American WWII veteran, Hargleroad's family history has had a foundation in the law.
Brian Donaldson, '13
His goal was to become an executive for the National Hockey League.

Raghav Kohli, '10
Kohli's passion for technology led him to study the influence of the law on innovation.

Adrianna Dolgetta, '10
Dolegetta chose BC Law because of she shared the school's passion for international human rights.

Don Dingle, '10
Dingle interned this summer for Chief Justice Martha P. Grace in the Office of the Juvenile Court of Massachusetts.

Shruti Kumar, '09
She found the students and faculty eager to learn about different cultures, viewpoints and backgrounds.