Religion and Arts
home page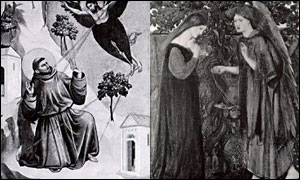 Information about our publisher, the advisory board and committee, the editorial staff, the Graduate Research Collaborative, and related links. Please note our new mailing address: Religion and the Arts, James Najarian, Editor, Boston College, 10 Stone Avenue, Chestnut Hill, MA 02467.
Announcements, Conferences, Exhibitions
Current events in religion and the arts. Updated monthly.

Lectures
Click here for information regarding upcoming lectures sponsored by Religion and the Arts.

Submissions
The submission process, editorial policy, and book review information.






Online Supplements
Additional content available only on this web site. Also includes some excerpts from the journal.