Nurse Advocate for Homeless Cheryl Kane to Speak at BC Nursing Convocation May 17
Kane, an alumna, to address connell school of nursing class of 2009
Contact:
Kathleen Sullivan
Office of Public Affairs
617-552-8644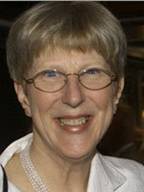 CHESTNUT HILL, MA (May 2009) -- Cheryl Kane, director of development and street nurse for the Boston Health Care for the Homeless Program, will be the special guest speaker at the Boston College William F. Connell School of Nursing's Convocation Ceremony on May 17, 2009. Kane, a Milton resident, will talk about why she has focused her career on working with underserved patient populations. A graduate of BC's nursing program, Kane has worked for years with Boston's "rough sleepers" -- people who live and sleep on the streets.
At the Convocation Ceremony, some 90 members of the BC Connell School of Nursing class of 2009 will receive nursing pins from the school's Connell Dean Susan Gennaro. Erin Breen, president of the Connell School Class of 2009, also will offer remarks. The ceremony will be held at 3 p.m. on Burns Library Lawn on BC's main campus in Chestnut Hill.
The nursing pins will be blessed by Rev. William B. Neenan, S.J., BC vice president and special assistant to the president. Certificates recognizing outstanding leadership and volunteer service will be awarded at the ceremony. Other awards to be presented include the Alumni Award, honoring a nursing student for general excellence; the Marie S. Andrews Clinical Performance Award for the student who has demonstrated, through clinical performance, sensitivity to the needs of patients, respect for dignity and "wholeness" of the patient, and outstanding ability to deliver quality nursing care; the Cathy Jean Malek Award for the student whose presence conveys the essence of a caring and loving spirit; the Rev. Edward J. Gorman, S.J. Leadership Award for the student, who in the judgment of classmates, best exemplifies leadership and who has contributed to the Connell School of Nursing through dedication, service, and sincerity; the Jean A. O'Neil Achievement Award for the student who maximized potential through qualities of conscientiousness, persistence, and giving beyond expectations, and the Susan E. Donelan Award honoring the undergraduate who, through grace, humor, interpersonal and organizational skills, attention to details, and dedication, distinguished him or herself among classmates.
The day following Convocation is the University's Commencement where some 3,000 BC undergraduate and graduate students will receive their diplomas.



Cheryl Kane has worked as an educator with underserved children and homeless adults for nearly 20 years. In 1997, she joined Boston Health Care for the Homeless Program (BHCHP), which is the largest and most comprehensive health care for the homeless program in the country. BHCHP (www.bhchp.org) delivers services to more than 11,000 homeless men, women and children a year at more than 80 shelters and sites.
Kane guides BHCHP's fundraising efforts and played a pivotal role in the organization's successful capital campaign completed earlier this year. She has a master's degree in education and a nursing degree. She also has worked as a nurse at various program sites and currently maintains a busy clinical practice as a street team nurse.

###