Boston College Expert: Donor Advised Funds, Charitable Donations
office of news & public affairs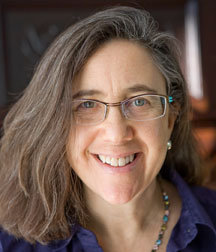 Ray Madoff
Professor, Law School
(617) 552-0926 (o);
(617) 694-2808 (cell)
madoffr@bc.edu

Professor Ray Madoff 's areas of expertise include will contests, philanthropy, charitable deduction, estate taxes, inheritance laws, tax policy and wealth inequality, estate planning, rights of the dead, along with rights of privacy and publicity. A regular commentator on a number of these topics, Professor Madoff has appeared on national radio shows (On Point, Talk of the Nation, All Things Considered, Here and Now, and Marketplace). She has been quoted by national entities like The New York Times and Wall Street Journal, while publishing numerous Op-Eds in the New York Times, Washington Post, Los Angeles Times, Bloomberg Views, and the Boston Globe. She's the author of Immortality and the Law: the Rising Power of the American Dead, which looks at how American law treats the interests of the dead and what this tells us about our values for the living. Professor Madoff was also featured in the Chronicle of Higher Education: "5 Minutes With: A Law Professor on the Property Rights of the Dead." She is also the lead author of Practical Guide to Estate Planning (CCH), and has written in a wide variety of areas involving property and death.

*******************
DECEMBER 9, 2013
December is the most popular month to give--the month when the greatest amount of this country's feel good money is donated to charities. Yet, unbeknownst to most, more and more charitable dollars are being steered toward Donor Advised Funds, financial mechanisms that allow immediate tax benefits for the donor but don't require the donated money to be used for its intended purpose anytime soon.
Donor advised funds are essentially deduction giving machines -- "They offer all sorts of tax benefits to the donor, but where is the benefit to charities?," wonders Boston College Law Professor Ray Madoff. "We have a vehicle that takes those charitable dollars, gives the charitable deduction, but provides no time frame over which the money has to come out to those organizations. And this is a big problem for our society because we need those dollars to be put to work, not just for the beneficiaries of those organizations but also for the economic stimulus that supporting those organizations provides for our country."
Madoff, who published an Op-Ed in this weekend's New York Times on a related topic, titled "How the Government Gives," has been examining Donor Advised Funds for years. She finds frustration in the tax code, which tries to distinguish between organizations that engage in real charitable work, and ones that simply provide funding for those that do.
Congress theoretically provides greater tax advantages to the organizations that actually engage in charitable work - like the Salvation Army and the Red Cross - and imposes additional obligations - including payout rules - on those organizations, like private foundations, which simply provide capital.
"Donor Advised Funds are able to thread the needle so that for tax purposes they're treated like a public charity, just like the American Red Cross or the Salvation Army, even though they really act more like private foundations, which is they simply hold pots of money," says Madoff, whose expertise includes philanthropy and charitable deductions. "Because they meet the technical definition of a public charity, they have no payout requirements. So these organizations do not have to spend any of their assets towards charitable endeavors in a given year. They can hold the money for decades, or even centuries – there's no limit to how long the money can be held. And what's even worse, private foundations, the organizations that are subject to the 5% payout rule, can meet their 5% payout obligations by giving money to Donor Advised Funds. In 2011, private foundations gave over $90 million dollars to the three largest donor advised funds. This is money that should have been spent on the real charitable needs of society."
This is no small matter. Though few people have heard of them, Donor Advised Funds are in the process of taking over the charitable landscape. Madoff says this past year, Fidelity Charitable Gift Fund became the second largest charity in terms of donations in the country - surpassing the Salvation Army and closing in on the heels of the United Way. Like all financial institutions administering Donor Advised Funds, Madoff says Fidelity Charitable Gift Fund has a disincentive to distribute the money - as long as the donated money sits in the account, it racks up fees.
"Financial advisors are getting into the picture," says Madoff. "They get paid by the sponsoring organizations to direct money to Donor Advised Funds. So if you're a financial advisor and you're advising someone, and your client is interested in doing charitable giving, it's in your financial interest for them to give the money to say, the Fidelity Charitable Gift Fund rather than the Red Cross because if they give it to Fidelity Charitable Gift Fund, you'll continue to make money on that portfolio. So now you have everybody involved in it, from the financial advisor to the sponsoring organization – they all are interested in the money being kept, and not sent out to the charity."
Madoff says Congress has paid more attention to preserving the deduction than to what society is getting in return for the subsidy that supports the deduction.
"If Congress really cares about charities, they would impose a payout obligation," says Madoff.
Media Note:

Contact information for additional Boston College faculty sources on a range of subjects is available at: /offices/pubaf/journalist/experts.html
Sean Hennessey
Associate Director
Office of News and Public Affairs
Boston College
sean.hennessey@bc.edu
(617) 552-3630 (office)
(617) 943-4323 (cell)