Boston College Expert: Donor-Advised Funds
office of news & public affairs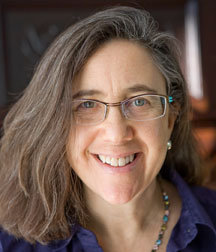 Ray Madoff
Professor, Law School
(617) 552-0926 (o);
(617) 694-2808 (cell)
madoffr@bc.edu

Professor Ray Madoff 's areas of expertise include will contests, philanthropy, charitable deduction, estate taxes, inheritance laws, tax policy and wealth inequality, estate planning, rights of the dead, along with rights of privacy and publicity. A regular commentator on a number of these topics, Professor Madoff has appeared on national radio shows (On Point, Talk of the Nation, All Things Considered, Here and Now, and Marketplace). She has been quoted by national entities like The New York Times and Wall Street Journal, while publishing numerous Op-Eds in the New York Times, Washington Post, Los Angeles Times, Bloomberg Views, and the Boston Globe. She's the author of Immortality and the Law: the Rising Power of the American Dead, which looks at how American law treats the interests of the dead and what this tells us about our values for the living. Professor Madoff was also featured in the Chronicle of Higher Education: "5 Minutes With: A Law Professor on the Property Rights of the Dead." She is also the lead author of Practical Guide to Estate Planning (CCH), and has written in a wide variety of areas involving property and death.

*******************
2-28-14

Donor-advised funds, the financial mechanism that allows tax deductions without ensuring the money is ever used for charitable purposes, are in the cross hairs of Congress. As part of the tax overhaul proposed by the House is a provision that calls for a five-year payout of donor advised funds.
"This legislation is well past due because donor-advised funds have essentially grown from nothing in 1991 when the first commercial DAF was established to having over $45 billion today," says Boston College Law Professor Ray Madoff, who has been examining donor-advised funds for years. "This would be a huge boon to the many, many charitable organizations that depend on charitable donations."
Donor-advised funds have been called deduction giving machines because they offer benefits to the people giving – tax deductions – but don't force the financial entity holding the fund to ever distribute the money.
"There is no obligation, there's no time period during which that money has to be put to charitable use," says Madoff, whose expertise includes philanthropy and charitable deductions. "So money is sitting in Fidelity Charitable, Vanguard Charitable, Schwab Charitable and it is making money for the financial institutions with which they're associated but there's no obligation for it to be further committed to charity."
Now, thanks to the House bill, there could be an end in sight for those hoping donated money will be used for its intended purpose. For Madoff, Congress is finally sending the proper message.
"I think that it's a very important message that when we grant a charitable deduction we want to make sure money is actually going to charitable ends. There's a long way between a proposal and a law but this is very significant because it changes the parameters of the conversation. So even if it doesn't get passed this time, it increases the likelihood that it will be addressed like this going forward. Or if not, you have to answer 'Why aren't you addressing it in this type of sensible way?'
"This proposal, if it becomes law, is not going to raise any revenue but it could significantly affect the status of all of the country's charitable organizations."
Media Note:

Contact information for additional Boston College faculty sources on a range of subjects is available at: /offices/pubaf/journalist/experts.html
Sean Hennessey
Associate Director
Office of News and Public Affairs
Boston College
sean.hennessey@bc.edu
(617) 552-3630 (office)
(617) 943-4323 (cell)