China Sources at Boston College
office of news & public affairs

Robert Ross
Professor, Political Science Department
College of Arts & Sciences
Ph.D. Columbia University
Chinese history, politics and foreign policy; weapons and security issues in China and Asia; US-China relations. US-Vietnamese relations; Vietnamese foreign policy. United Nations and world affairs; history of and conflicts in the Chinese-Indochinese region; US policy toward Asia; Cambodian war; Indochina. Former Fulbright professor at the Chinese College of Foreign Affairs in Beijing, and member of the National Committee for US-China Relations. Author of the book Negotiating Cooperation: The United States and China 1969-1989; co-author of Great Wall and Empty Fortress: China's Search for Security; editor of and contributor to East Asia in Transition: Toward a New Regional Order, co-editor of and contributor to Engaging China: Management of an Emerging Power. Courses have included: "US-China Relations"; "The International Political System"; "Chinese Foreign Policy"; "Great and Local Powers in East Asia."
617.552.3259
robert.ross@bc.edu
Faculty website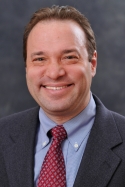 Greg Stoller
Lecturer, Carroll School of Management
Stoller is the director for the core M.B.A. business planning course, the Asian International Management Experience Program, and the Asian International Consulting Project and routinely travels to Asia with MBA students. He is author of the book Strategies in Entrepreneurial Finance with Accompanying Case Studies. He speaks, reads and writes fluent Japanese, Mandarin Chinese and French, and basic Cantonese Chinese, Korean and Spanish.

617.552.6828
617.538.3332 (cell)
gregory.stoller@bc.edu
Ling Zhang
Assistant Professor, History Department
College of Arts & Sciences
Ph.D., Cambridge University

Environmental, economic, and political history of China; Chinese middle period; comparative history of water and rivers; landscape studies; historical geography; environmental ethics and environmental justice

ling.zhang.2@bc.edu
Faculty website