Chemistry Sources at Boston College
office of news & public affairs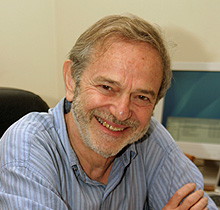 Paul Davidovits Professor, Chemistry Department
College of Arts & Sciences
Ph.D. Columbia University
Environmental and atmospheric chemistry; acid rain formation; chemistry of ozone depletion; gas-liquid interactions in clouds and fog. A pioneer in the effort to understand the phenomena of acid rain and ozone depletion; has devised several accurate experimental techniques which make it possible for scientists to understand how gases interact with rain droplets. The results of his experiments led to the first fundamental understanding of how acid rain forms. Fellow of the American Physical Society.
617.552.3617
paul.davidovits@bc.edu
http://chemserv.bc.edu/faculty/davidovits.html
Amir Hoveyda
Joseph T. and Patricia Vanderslice Millennium Professor of Chemistry, Chemistry Department
College of Arts & Sciences
Ph.D. Yale University
Pharmaceutical design and development; chemistry of medicine; science education. Has developed unique ways of catalysis to design cost-effective drugs for the treatment of fungal infections that plague cancer and AIDS patients. Recipient of numerous grants recognizing his work and its potential, including the National Science Foundation's National Young Investigator Award, the American Cancer Society's Junior Faculty Research Award. A leader in introducing undergraduates to advanced chemical research, through the creation of a laboratory devoted solely to undergraduate chemistry honors students.
617.552.3618
amir.hoveyda@bc.edu
http://chemserv.bc.edu/faculty/hoveyda.html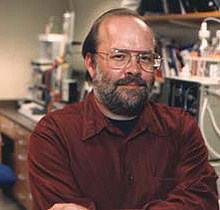 Larry McLaughlin
Professor, Chemistry Department
College of Arts & Sciences
Ph.D. University of Alberta
Nucleic acids; chemistry of DNA and RNA. One of the nation's leading biochemical scientists, his work is shedding light on the role of DNA and RNA and laying the groundwork for the possible development of drugs for the treatment of cancer and other diseases. Courses have included: "Biochemistry Seminar."
617.552.3622
larry.mclaughlin@bc.edu
http://chemserv.bc.edu/faculty/mclaughlin.html