BC Alumni Among 16 Named Lilly Graduate Fell0ws
new intiative fosters outstanding leadership in church-related higher ed
Contact:
Office of Public Affairs
617-552-3350

CHESTNUT HILL, MA (July 2009) - Boston College alumni Emily Neumeier '08 and Paul A. Camacho '07, are among 16 named this year to the Lilly Graduate Fellows program, a new initiative to support outstanding students who want to explore the connections among Christianity, higher education, and the vocation of the teacher-scholar.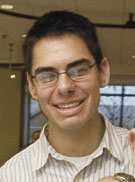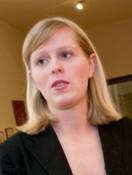 As Lilly Graduate Fellows, Neumeier and Camacho will participate in a three-year program in which they meet regularly with a mentor, attend four conferences and participate in a long-distance colloquium. They will formally begin their participation in August when they meet at a three-day conference in Indianapolis and work with their mentors, Susan Felch of Calvin College and William Portier of the University of Dayton.

Launched last year, the Lilly Graduate Fellows program is a five-year pilot program funded by a grant from Lilly Endowment Inc. The program will select three cohorts of graduate fellows from the current 91 schools that make up the Lilly Fellows Program national network of church-related schools.

Neumeier, a former Presidential Scholar from Florida who majored in art history at BC, spent the previous year on a Fulbright grant in Istanbul, where she studied Islamic calligraphy. She plans to enter the University of Pennsylvania doctoral program in art history this fall.

Camacho, a native of Lenexa, Kan., who studied philosophy and theology at BC, was selected to the University's Phi Beta Kappa chapter. In 2005, he earned an Advanced Study Grant from the University for intensive language study of ancient Greek to support research on the role of Greek in the early interaction of Christianity and philosophy. He will pursue a doctoral degree in philosophy at Villanova University.

The Lilly Fellows Program provides postdoctoral fellowships for teacher-scholars who seek to enrich their intellectual and spiritual lives while preparing for leadership roles in church-related higher education. The program also supports mentoring programs for new and junior family members at network institutions, exchange programs showcasing distinctive programs that highlight the church-related characteristics of institutions and conferences examining matters of interest to those involved in Christian higher education.
###