Cochran-Smith Named to National Academy of Ed
election recognizes her pioneering work in ed research, policy
Contact:
Reid Oslin. Office of Public Affairs
617-552-3630; oslin@bc.edu

CHESTNUT HILL, MA (6-18-09) – Boston College Prof. Marilyn Cochran-Smith, the John E. Cawthorne Millennium Professor of Teacher Education for Urban Schools in BC's Lynch School of Education, has been elected to membership in the prestigious National Academy of Education in recognition of her pioneering efforts in educational research and policy development.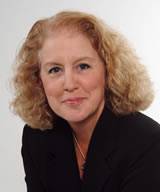 Cochran-Smith is one of 10 new members of the National Academy of Education, an honorary society founded in 1965 to advance the highest quality educational research and its use in policy formation and practice. The academy currently has 174 members and 17 foreign associates. Over the years, the academy's members have included anthropologist Margaret Mead and psychologist Jean Piaget.

Marilyn Cochran-Smith

"I am deeply honored to be elected to the National Academy of Education," Cochran-Smith said. "Its members are doing some of the most important work in the educational research community on a wide variety of pressing educational issues and topics that are important to policy makers and practitioners.

"The academy also sponsors professional development opportunities for emerging scholars," she said. "I look forward to contributing to the initiatives of this group and to learning from colleagues who work from different theoretical and empirical perspectives."
Cochran-Smith is an expert in the fields of teacher education research, practice and policy; practitioner inquiry and teacher learning across the professional lifespan; teaching/teacher education; and issues of equity, diversity and social justice.

A resident of Framingham, Cochran-Smith is a graduate of the College of Wooster in Ohio; holds a master's degree from Cleveland State University; and earned a doctorate in language education from the University of Pennsylvania, where she taught before joining the Boston College faculty in 1996.

###