Newswire Archive May 2009-March 2010

Boston College Carroll School of Management Professor Jeffrey Pontiff, an internationally recognized expert in finance and management science whose research focuses on corporate finance and capital markets, has been appointed to the James F. Cleary Chair in Finance.
Center for Catholic Education named for Roches

The Boston College Lynch School of Education's Center for Catholic Education, one of the nation's preeminent think tanks on Catholic education, will be named the Barbara and Patrick Roche Center for Catholic Education, thanks to a $20 million gift from Patrick Roche, a 1951 graduate of Boston College and co-founder of Massachusetts-based Roche Bros. supermarkets, and his wife, Barbara. More
Psychologist Kensinger wins Spence Award

Psychology Associate Professor Elizabeth Kensinger will receive a new Association for PsychologicalScience award that recognizes 'transformative' early career contributions. More
"Deportation, Migration, and Human Rights" Conference at BC Mar. 18

The leading authorities on national immigration issues—Ali Noorani, executive director of the National Immigration Forum and Dora Schriro, commissioner of the New York City Department of Correction—will be the keynote speakers at a conference that will focus on the problems facing immigrants to, and deportees from, the United States. More
Patricia Weitzel-O'Neill named to lead Lynch School's Catholic Education Center

Patricia Weitzel-O'Neill, superintendent of schools for the Archdiocese of Washington and former vice president at Trinity Washington University, has been named executive director of the Lynch School's Center for Catholic Education.
BC Psychologist Sara Cordes Named Sloan Research Fellow

Boston College Psychology Assistant Professor Sara Cordes is among early career researchers to receive the prestigious Alfred P. Sloan Research Fellowship for 2010, the Sloan Foundation has announced. More
Carroll School of Management Ranked Among Top 10 in U.S. by Bloomberg/BusinessWeek Survey

Boston College's Carroll School of Management is among the 10 best undergraduate business programs in the U.S., according to Bloomberg/BusinessWeek's Top Undergraduate Business Programs 2010 rankings. The undergraduate program earned high marks from students for the quality of its teaching, facilities and resources within Fulton Hall and career placement services, according to the rankings. More
Camera Mouse Software Reaches 100,000th Download Milestone

Camera Mouse, an adaptive software program that has given thousands of people with disabilities around the world the ability to use personal computers, has been downloaded for the 100,000th time since it was released for free by Boston College computer scientist James Gips, who co-developed the technology. More
Boston College is honored for community service

Boston College has been named to the 2009 President's Higher Education Community Service Honor Roll, the highest federal recognition a college or university can receive for its commitment to volunteering, service-learning and civic engagement. More



junior catherine duarte wins mlk, jr. memorial scholarship

Junior Catherine Duarte has been named the Boston College 2010 Martin Luther King, Jr. Memorial Scholarship winner. The competitive award, which provides for approximately 75 percent of senior year tuition, recognizes a student who embodies King's philosophy in their life and work. A sociology major in the pre-med program with a French minor, Duarte has ambitions to pursue a master's degree in public health before applying to medical school. More
Book of the Year Honors Bestowed on Gerontology Book by BC Nursing Professor

A book about providing care for older people written by Boston College William F. Connell School of Nursing Associate Professor Patricia Tabloski has received 2009 Book of the Year honors from the American Journal of Nursing. Tabloski's book, Gerontological Nursing 2nd edition (Pearson), is a practical, research-based guide for nurses who need to assess, diagnose, plan and evaluate care outcomes for their older clients. More
Americans bend the rules to help working poor, according to BC sociologist's new book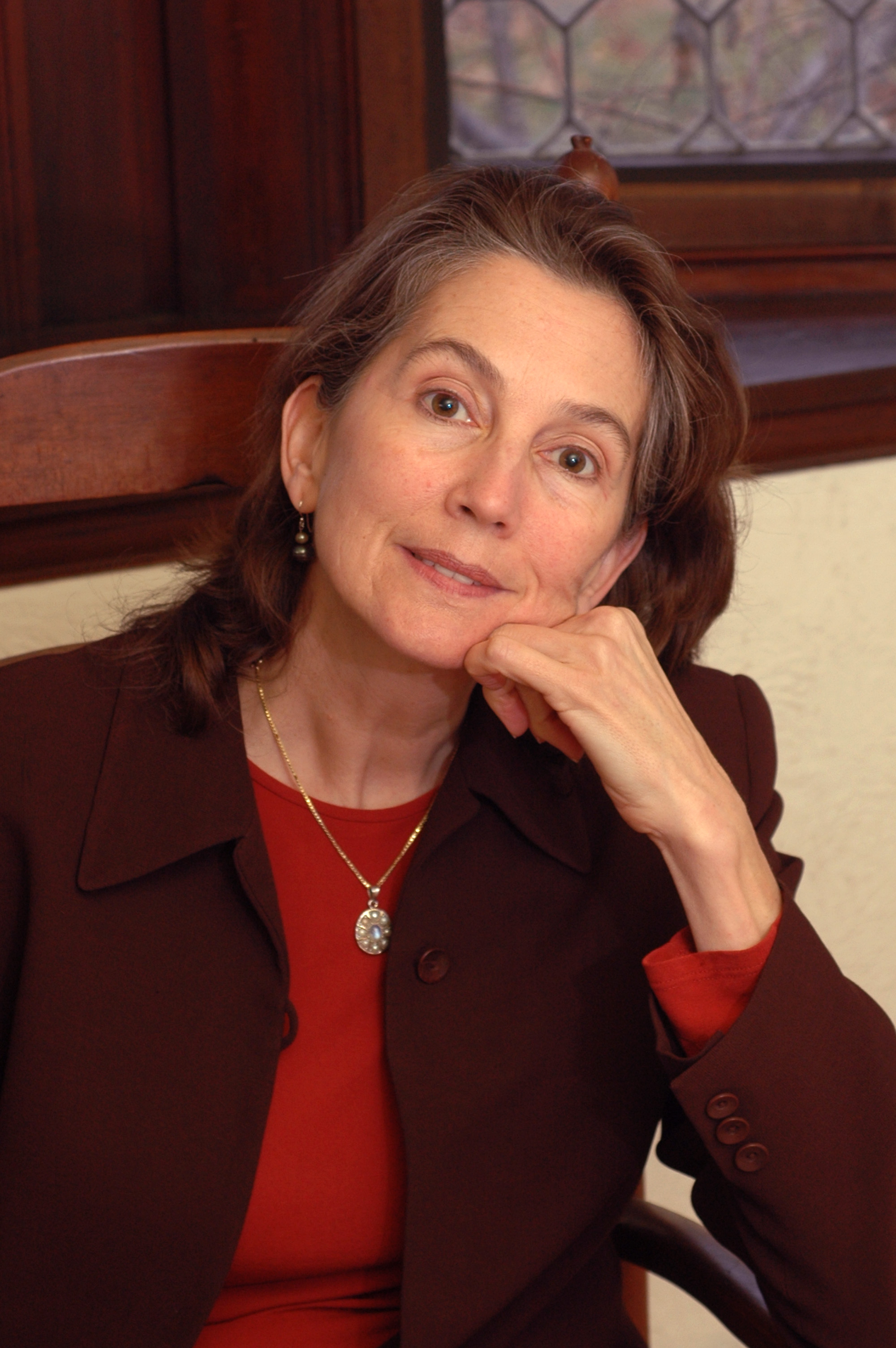 When middle-class Americans witness the effects of an unjust economy, they find ways— including bending or breaking the rules – to make things a bit more fair, says Boston College sociologist Lisa Dodson, author of the new book, The Moral Underground: How Ordinary Americans Subvert an Unfair Economy. More

BC students raise $125K for the american cancer society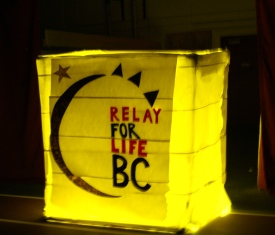 More than 1300 Boston College students participated in the American Cancer Society's Relay for Life event on campus this month, raising $125,000 to fund cancer research and support services. More
BC's Irish Film Series showcases best in contemporary Irish film
An appearance by Irish playwright Conor McPherson and actor Ciarán Hinds at a sneak preview of The Eclipse on Feb. 22 highlights this year's Boston College Irish Film Series, which shows highly acclaimed feature and documentary films. More
Boston College chemists develop new material that could lead to a better battery

Using nanotenchology, scientists in the lab of Boston College Assistant Professor of Chemistry Dunwei Wang, have developed nanonets coated with silicon particles that could pave the way for faster, lighter and longer-lasting Lithium-ion batteries. More



Haitian paintings on display at BC's Burns Library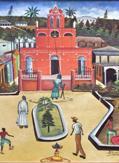 An exhibition of paintings by various Haitian artists - depicting scenes of everyday life as well as of the country's history - is on display at Boston College's Burns Library through March 31. Artists include Fritz Merise, Sénéque Obin, Dieùdonne Rouanez, Abelard Gesner, L'ouverture Poisson and others, whose works are drawn from BC's Dr. Arthur M. Morrissey Haitian Painting Collection. More
A Computer Per Student Leads to Higher Performance Than Traditional Classroom Settings, say researchers
Studies appearing in a special issue of the Journal of Technology, Learning and Assessment, published by Boston College's Lynch School of Education, show students who have participated in 1:1 computing report higher achievement and increased engagement. More
Boston College Study Shows $70B in Wealth Leaving New Jersey

Boston College's Center on Wealth and Philanthropy has released a study showing that $70 billion in wealth left New Jersey from 2004 through 2008, while the state's charitable capacity declined by $1.13 billion. "The migration of wealth out of New Jersey is substantial and significant," said John Havens, CWP associate director. More
BC Center Unveils First Model to Produce Quarterly Estimates of U.S. Household Charitable Giving
Researchers at Boston College's Center on Wealth and Philanthropy have developed the first model designed to estimate future charitable giving by households on a quarterly basis and have put it to a successful test run. In a new report, CWP Director Paul Schervish and Associate Director John Havens provide estimates of U.S. household charitable giving for 2009 – calculations that prior to the development of the model would not have been available until June 2010. More
Nursing's Katherine Gregory named first Haley Nurse-Scientist

Connell School of Nursing Assistant Professor Katherine Gregory has been named the inaugural Haley Nurse-Scientist at Brigham and Women's Hospital. The new nurse-scientist program is funded by a gift from BC alumna Kathleen Haley and her husband, Steven. More



Carroll School MBA program ranked in global top 50
The Carroll School of Management's MBA program surged upward in rankings compiled this year by the Financial Times, joining an elite group of the world's top 50 programs and earning its place within the top 25 in the US. More
Boston College Chief Executives' Club of Boston RANKED the #2 CEO speakers event in the world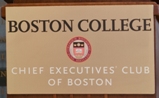 In a report released by global public relations firm Weber Shandwick, the Boston College Chief Executives' Club of Boston, which operates in association with BC's Carroll School of Management, was second only to the Clinton Global Initiative among business forums that feature top-level CEO speakers sharing their strategic vision with other corporate leaders. More
Lynch School ProfESSOR Andy Hargreaves awarded honorary degree
Andy Hargreaves, holder of the Thomas More Brennan Chair in BC's Lynch School of Education, has been awarded an honorary degree from Sweden's prestigious Uppsala University. More

CaRROLL SCHOOL MBA STUDENTS OFFER AUTO EXECUTIVES ADVICE ON GEN Y MARKETING
Carroll School graduate management students Gregory D. Walsh, Katherine Wilson, and Gabriela Carbone told U.S. automakers how to combat industry sales woes and more effectively engage "Generation Y" consumers during a Deloitte case study event at the 2010 North American International Auto Show. More
BC Psychology Professor Numan Named AAAS Fellow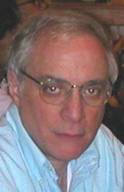 Michael Numan, a professor of psychology at Boston College, has been elected a Fellow of the American Association for the Advancement of Science. He was honored for his original discoveries and for "the continuing elucidation of the hormonal, neurotransmitter, and neural basis of maternal behavior in mammals." More
BC hosts leadership workshop for Catholic middle school students
The Center for Catholic Education at Boston College and The National Catholic Center for Student Aspirations at Assumption College are hosting "Stand Up, Speak Out," a leadership conference for 125 middle school students from approximately 25 schools in Boston Archdiocese, on January 15. More
Michael Bourque named Information Technology VICE PRESIDENT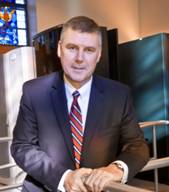 Michael Bourque, an accomplished IT professional and respected member of Boston College's Information Technology Services division, has been named vice president, information technology at Boston College. More
Carroll School student turned entrepreneur Launches WakeMATE

After Boston College Carroll School of Management student Greg Nemeth and his team won the top prize at the Boston College Venture Competition, the students-turned-entrepreneurs traveled to Silicon Valley to launch their product, WakeMate, a Bluetooth cell phone accessory that signals users to wake at the optimal point in their sleep cycle. More
BC McMullen Museum of Art presents Asian Journeys: Feb. 6- June 6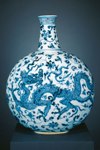 The McMullen Museum of Art at Boston College is the exclusive traveling venue for the acclaimed exhibition Asian Journeys: Collecting Art in Post-war America, which will be on display from February 6 through June 6, 2010. Organized by the Asia Society Museum in New York, it features some of the most outstanding works from the museum's renowned permanent collection, The Mr. and Mrs. John D. Rockefeller 3rd Collection. More
BC Theologian M. Shawn Copeland honored by Black Religious Scholars Group

Boston College Associate Professor of Theology M. Shawn Copeland was honored with a Distinguished Scholar Award from the Black Religious Scholars Group (BRSG) at its annual meeting. She was one of only two scholars honored this year by BRSG, which is noted for making connections between black scholars of religion and theology and members of black churches. More
BC Junior attending UN Climate Change Conference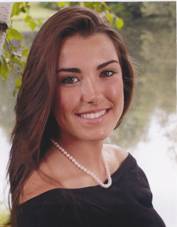 Boston College junior Elizabeth Barthelmes of Beverly, Mass. is attending the UN convention on climate change in Copenhagen as a student delegate. More


Physicists capture elusive "hot" electrons
Elusive "hot" electrons typically dissipate in less than a trillionth of a second. But a team of Boston College physicists report observing the hot electron effect in an ultra-thin solar cell for the first time and collecting the elusive charges, a promising development in the search for third generation clean energy technology. More
BC Lynch School Prof. James Mahalik honored by APS

Lynch School of Education Professor James Mahalik has been named a Fellow of the Association for Psychological Science, in recognition of his distinguished contributions to the field. More
BC Law Dean Garvey named to Irish Legal 100

Boston College Law School Dean John Garvey has been named to the Irish Legal 100 list by Irish Voice and Irish America. The list, which includes two Supreme Court justices, represents lawyers, judges, educators and politicians from across the US who share a passion for the law and pride in their Irish heritage. More
BC Connell School Prof. Emerita Marjory Gordon named "Living Legend"

BC Connell School of Nursing Professor Emerita Marjory Gordon was named a "Living Legend" by the American Academy of Nursing at its annual meeting. A Connell School faculty member for 23 years, Gordon is internationally renowned for her visionary development of the Eleven Functional Health Patterns (FHP), an assessment framework that has provided generations of nurses with a format for patient diagnosis. More
BC English Professor Paul Lewis to curate Poe exhibit at BPL

Paul Lewis, a Boston College professor of English, curates "THE RAVEN IN THE FROG POND: Edgar Allan Poe and the City of Boston," an exhibition on Edgar Allan Poe (pictured) at the Boston Public Library that opens with Lewis and other Poe experts partaking in the "Great Poe Debate" on Dec. 17. More
Biologist uses x-rays to uncover how mutations affect the structure of myelin

Biology Professor Dan Kirschner and his lab used x-rays to uncover how mutations affect the structure of myelin, a focal point of research in multiple sclerosis and other neurological disorders. Kirschner's findings advance the work of an international team of scientists probing the nerve-insulating myelin sheath. More
Lynch School Prof. Audrey Friedman named Mass. Professor of the Year

Boston College Lynch School of Education Associate Professor Audrey Friedman has been named "Massachusetts Professor of the Year" in recognition of her commitment to preparing the next generation of classroom teachers by the Carnegie Foundation for the Advancement of Teaching and Council for Advancement and Support of Education. More
Boston College Digitizes massive collection of northern ireland photos

The John J. Burns Library of Rare Books and Special Collections at Boston College has announced that a massive collection of photographs documenting personalities and life in Northern Ireland during and after "The Troubles" - taken by award-winning Northern Ireland photographer Bobbie Hanvey (pictured) - will be digitized. More
US companies unprepared for a retiring workforce and subsequent talent drain, according to study
A new of the study by The Sloan Center on Aging & Work at Boston College finds that U.S. employers are unprepared for the imminent retirements of millions of Baby Boomers in the next few years. More
Yom Kippur in Amsterdam by BC professor to launch Nov. 11

Yom Kippur in Amsterdam, a new collection of stories by noted author and Boston College Professor Maxim D. Shrayer, offers a captivating and distinctive perspective on the modern immigration experience and on Jewish-Christian relations. The book will be launched with a reading and book-signing at Boston College on Nov. 11, 2009 at 7:30 p.m. in Devlin Hall 101. More
Hawthorne String Quartet marks a decade in residence at Boston College

The internationally renowned Hawthorne String Quartet, which features Boston Symphony Orchestra violinists Ronan Lefkowitz and Si-Jing Huang, violist Mark Ludwig, and cellist Sato Knudsen, will next perform on campus on Wednesday, November 18 at 8 p.m. in Gasson Hall room 100. More
Oprah Book Club Author And Jesuit Priest Uwem Akpan To Talk About His Best-Selling Book At Boston College Nov. 12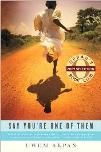 Father Uwem Akpan, author of The New York Times #1 Best Seller Say You're One of Them, a collection of short stories selected by Oprah Winfrey for her wildly popular book club, will talk about his book, the intersection of spirituality and art, and his life as a Jesuit priest and author at Boston College on Nov. 12. More
Boston College to dedicate new Veterans' Memorial on November 11

Boston College will honor its 209 alumni who lost their lives while serving in the military during wartime with a 68-foot-long granite memorial wall that will permanently display the names of the deceased war veterans. More
Social media sites have ushered in the era of "Community Relations 2.0"
Companies must assess the risks and rewards of websites like Facebook and Twitter and devote resources to these emerging cornerstones of community engagement, write Carroll School of Management faculty Jerry Kane, Robert Fichman and John Gallaugher. More
Landmark report calls for overhaul of US immigration policy

Boston College Political Science Professor Peter Skerry is one of the authors of a new report, "Breaking the Immigration Stalemate: From Deep Disagreements to Constructive Proposals," that calls for eliminating or restricting certain types of visas and improving temporary worker programs. More
Women's Basketball Players Visit Dorchester School
Members of the Boston College women's basketball team visited Dorchester's Russell Elementary School to talk to students about setting goals to attend college and then working tirelessly to achieve their dreams, on behalf of the Step UP initiative. More | Video
Teacher Burnout Doesn't Have to Happen, According to Authors of The Mindful Teacher

A Boston College professor and a Boston Public Schools teacher have co-authored The Mindful Teacher, a book that offers a new strategy to help overburdened teachers resolve the pressures that are driving them out of the classroom. More
BC remembers Jesuit murders in El Salvador, 20 years later

University Chancellor J. Donald Monan, SJ, who played a prominent role in the aftermath of the 1989 murders of six Jesuits in El Salvador, will take part in two events on campus in November marking the 20th anniversary. More
Obama's Clean Energy Speech
Boston College scientist and green energy expert Rev. Cyril Opeil, SJ, who will attend President Obama's speech about clean energy Friday in Cambridge, expects that the president will issue "a national call to action" to not only "make sacrifices, but to think in new ways." Fr. Opeil said, "If we turn the energy and talent of the scientific community toward solving this problem, we can do incredible things." More
Professor's collection of stories offers perspective on the immigration experience

Yom Kippur in Amsterdam by BC Professor Maxim D. Shrayer offers eight tales tracing the lives, obsessions and aspirations of accomplished and educated Jewish-Russian immigrants as they face the complex task of reconciling their European culture and traditions with their new lives in America.
Portico course connects ethics, leadership and globalization for management students
This year every freshman entering Boston College's Carroll School of Management will enroll in Portico, a new core course that focuses on ethical decision-making in a global business environment. More
CHURCHILL GRANDDAUGHTER AMONG SPEAKERS, EVENTS MARKING 20th anniversary of fall of Berlin Wall

Boston College is the only Boston-area university selected by the German Embassy in Washington, DC to participate in "Freedom without Walls"-- a national collegiate commemoration of the 20th anniversary of the fall of the Berlin Wall. Events on campus include a lecture by Winston Churchill's granddaughter Edwina Sandys (pictured, left) and the screening of a documentary produced by BC filmmakers. More
BC's BURGESS HONORED BY INTERNATIONAL forensic nurses

Connell School of Nursing Professor Ann Wolbert Burgess, a pioneer in the field of forensic nursing, will be honored by the International Association of Forensic Nurses with an award that will bear her name. The inaugural IAFN Ann Burgess Forensic Nursing Award will be presented to Burgess on October 23. More
Nursing ETHICIST wins national Jesuit book award

Connell School of Nursing Associate Professor Pamela Grace is the recipient of a 2009 National Book Award from the Association of Jesuit Colleges and Universities and Alpha Sigma Nu, the national Jesuit honor society, for her book Nursing Ethics and Professional Responsibility in Advanced Practice. She is one of only four recipients nationwide. More
BC's VALETTE honored for humanitarian work FOR Haitian community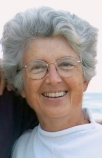 Romance Languages and Literatures Professor Emeritus Rebecca Valette and her husband were honored with an award for their humanitarian work by the Saint Boniface Haiti Foundation on October 14. MoreVideo
$3M FROM SSA LAUNCHES Financial Literacy CENTER AT BOSTON COLLEGE

Boston College has announced the creation of the Center for Financial Literacy, with first-year funding of $3 million from the U.S. Social Security Administration. The new center's mission is to produce educational materials and programs that help people make reasonable financial decisions throughout their working lives and into retirement. More
BC Law Students aid in overturning curfew criminality

Two Boston College Law School students were a part of the legal muscle behind a Massachusetts Supreme Judicial Court decision to overturn a law that allowed criminal sanctions for minors who broke curfew in the city of Lowell, Mass. More
Theater's Luke Jorgensen premieres original play at BC

Luke Jorgensen, an adjunct associate professor of Theater, has written a new musical comedy--titled "CodeMonkey"--which he is directing in its premiere at Boston College, Oct. 7-11. More
Twin temblors are uncommon, says BC earthquake expert
The 8.0-magnitude earthquake that shook the South Pacific region and launched a deadly tsunami upon the islands of Samoa and a second quake that struck the Indonesian island of Sumatra already have and will continue to be followed by a series of devastating aftershocks that will pose risks to rescue workers and survivors, according to Boston College Professor John Ebel, author of Earthquakes and Tsunamis in the Past. More
Twitter, TripAdvisor Entrepreneurs Speak with Students at Tech Day
Entrepreneurs behind the successful launches of companies such as Twitter and TripAdvisor will share their insights with students from the Carroll School of Management at Boston College on Tech Day. More
Genzyme CEO Henri Termeer at BC

Genzyme President and CEO Henri Termeer will be the featured guest of the Manager's Studio program Sept. 30 at the Carroll School of Management at Boston College. More
Haleh Esfandiari, noted scholar held captive in Iran, to speak at BC

My Prison, My Home author Haleh Esfandiari, whose arrest, interrogation and eventual incarceration in Tehran's notorious Evin Prison was viewed as an affront both to human rights and to academic freedom, will speak about her ordeal and U.S.-Iran relations on Sept. 30. More
Survey finds corporate citizenship weathers the recession
A survey of nearly 800 companies found most senior executives believe business should take on a greater role solving problems in health care, product safety, education, and climate change, according to a new report by the Boston College Center for Corporate Citizenship and the Hitachi Foundation. More
NASDAQ OMX CEO Robert Greifeld at Chief Executives Club

Robert Greifeld, President and Chief Executive Officer of NASDAQ OMX Group, Inc., the world's largest exchange company, was the guest speaker at Boston College's Chief Executives' Club of Boston luncheon on September 22. More
Sociologist receives award for best research article

Sociologist Natasha Sarkisian has been presented with the Oliver Cromwell Cox Article Award from the American Sociological Association for the best research article in the sociological study of race and ethnicity. More
Study: High quality child care can combat effects of poverty

Children from low-income families who received high-quality child care achieved at similar academic levels as their more affluent peers, according to a Child Development article co-authored by Lynch School of Education Associate Professor Eric Dearing. More
Physics faculty and students participate in NSF's Research Experiences for Undergraduates

The Physics Department hosted 10 undergraduates from across the country this summer as part of the National Science Foundation's Research Experiences for Undergraduates. BC seniors Conor Schlick and Bridget Salna were among the group who spent the summer conducting research with BC physics professors. More
BC Law scholar teaches schoolchildren about the Constitution

Constitutional scholar Richard Albert, assistant professor at Boston College Law School, offered a Constitution Day presentation to the students of Saint Columbkille Partnership School in Brighton on Sept. 17. More
Allston-Brighton/Boston College Community Fund Grants Awarded
Boston College President William P. Leahy, SJ, and Boston Mayor Thomas M. Menino presented checks to eight Allston/Brighton groups selected as recipients of the Spring 2009 Allston/Brighton-Boston College Community Fund grants. More
NIH has awarded a $3.5-million grant to the Tay-Sachs Gene Therapy Consortium

Professor of Biology Tom Seyfried is a lead researcher with the Tay-Sachs Gene Therapy Consortium, which was just awarded a $3.5 million grant from the National Institutes of Health to prepare for human clinical trials a gene therapy to halt the fatal genetic disorder, Tay-Sachs. More
BC McMullen Museum presents "First Hand: Civil War Era Drawings from the Becker Collection"

On view Sept. 5 - Dec. 13, the exhibition showcases the largest private collection of Civil War era drawings, which have never been exhibited. More
BC's College Bound Program awarded $1.5M National Science Foundation grant
College Bound, the Lynch School of Education's pre-collegiate program, has received a $1.5 million grant from the National Science Foundation to encourage careers in science and technology. More
Luxury brands can enter new product categories, according to BC Marketing Prof.'s study

Luxury brands can maintain their pricing and positioning strategies and leverage the emotional pay-off shoppers associate with their high-end goods to expand into new product categories, according to a study of consumer psychology co-authored by Henrik Hagtvedt, an assistant professor of marketing. More
BC physics researchers create device to guide electromagnetic waves around objects

Boston College Assistant Professor of Physics Willie Padilla (pictured) and researcher Nathan Landy have developed a space-mapping technique that delivers greater precision and efficiency guiding light along pathways previously considered too complex. More
Connell School of Nursing presents alumna Betsy Brown with inaugural Dean Rita Kelleher Award

Alumna Betsy Brown, director of clinical services at Partners Harvard Medical International, was honored for her commitment to excellence in international community nursing with the Connell School of Nursing's inaugural Dean Rita Kelleher Award. More


BC psychologist Elizabeth Kensinger honored by American Psychological Association

BC Associate Prof. Elizabeth Kensinger has been honored with the 2009 Springer Early Career Achievement Award. More
BC is among top 2009 "Teach for America" schools
With 35 new grads bound for posts with Teach for America, Boston College is ranked #8 among medium-sized colleges and universities contributing graduating seniors to the highly-selective program. More
BC hosts Carroll Center for the Blind College Prep Program

Seven visually-impaired students who plan to pursue higher education will take part in "Transition to College" on the BC campus July 20-31. More
BC hosts Artsbridge, program that builds ties between Israeli & Palestinian teens

Boston College is hosting Artsbridge, an innovative program that brings together Israeli and Palestinian teenagers through arts-related activities to cultivate dialogue and fellowship. More
BC TIMSS and PIRLS International Study Center awarded $11.5M
The TIMSS & PIRLS International Study Center at Boston College, under the direction of Lynch School of Education Profs. Ina V.S. Mullis and Michael O. Martin, has been awarded more than $11.5 million to conduct TIMSS 2011, the latest in a series of international assessments of student achievement in math and science. More
BC Lynch School of Education hosts inaugural Catholic School Leadership conference
Principals, pastors and administrators from 25 Boston-area Catholic schools attended a Lynch School conference on best practices in Catholic identity formation, fundraising, alumni relations, recruitment and enrollment management. More
BC Prof. Philip O'Leary honored by NUI, Galway

BC English Prof. Philip O'Leary has been awarded an honorary degree from National University of Ireland, Galway. More
Fr. Tony Penna to direct BC Campus Ministry

Boston College has named Fr. Anthony Penna, a popular and respected campus minister for the past 17 years, as its next director of campus ministry. More
BC Prof. John Baldovin, SJ honored by Catholic Press Association

School of Theology and Ministry Prof. John Baldovin, SJ, has received the First Place Award in Liturgy from the Catholic Press Association for his book, Reforming the Liturgy: A Response to Critics. More
Grief to Hope" exhibit of quilts and poetry at Burns Library

"Finding God: A Visual Journey from Grief to Hope," an exhibit of quilts and poetry by School of Theology and Ministry grad student Monique Cerundolo, is on display at Burns Library. More
Honors for Sociology grad student and alumnus
A. Javier Treviño, who earned his Ph.D. in sociology from BC, has been elected president of the Society for the Study of Social Problems, and Sociology Ph.D. candidate Jared Del Rosso was named 2009 Recipient of the Best Graduate Student Paper Award. Read full news release
Final Approval for Master Plan

BC's Master Plan has gained final approval from the City of Boston. Read full news release
Human eye inspires BC computer scientists' technique for advancing computer vision
Inspired by the behavior of the human eye, BC computer scientisits Hao Jiang and Stella X. Yu have developed a technique that lets computers see objects as fleeting as a butterfly with nearly double the accuracy and 10 times faster than earlier methods. More
BC's Marilyn Cochran-Smith named to National Academy of Education

The Lynch School's Cawthorne Millennium Professor of Teacher Education for Urban Schools has been named to the prestigious National Academy of Education. More
BC biologist Patrick Autissier to ride in 2009 Race Across America

He joins some 30 other ultra-distance athletes in one of the most grueling athletic events in the world: the 3,000-mile Ride Across America. More
National summit at BC to address uncertainties in world of philanthropy
Economists, researchers, philanthropists, wealth managers, fundraising professionals, CEOs, non-profit leaders and others in the philanthropy arena will convene at Boston College for a second national summit on the state of wealth and giving during an economic crisis, on June 9-10, 2009. More
Madoff whistleblower Harry Markopolos to deliver keynote at BC Center for Asset Management Conference
Financial industry watchdog Harry Markopolos, Freddie Mac CEO Richard Syron and Putnam Investments CEO Bob Reynolds highlight the Carroll School of Management's Center for Asset Management Conference, June 4-5. More
Nursing grad awarded National MS Society Fellowship
BC Connell School of Nursing alumna Megan Scully has received the National Multiple Sclerosis Society's John Dystel Nursing Fellowship in MS. More
Fed Chair Ben Bernanke addresses BC Law grads

Federal Reserve Board Chairman Ben Bernanke was the featured speaker at the 2009 Boston College Law School Commencement on May 22. More
Nursing graduate Lauren Fadely receives Boston College's top undergraduate award

Lauren "Elle" Fadely, a member of the Boston College Class of 2009 who spent her childhood on Mercy Ships that brought health care to the world's poor, was presented with Boston College's highest undergraduate honor, the Rev. Edward H. Finnegan, SJ, Memorial Award. More
Nurse advocate for homeless Cheryl Kane addresses nursing convocation

Cheryl Kane of the Boston Health Care for the Homeless Program addressed BC's Connell School of Nursing Class of 2009 at convocation on May 17. More