BC Psychology Professor Michael Numan Named AAAS Fellow for Distinguished Research
numan's work focuses on neurobiology of parental behavior
CHESTNUT HILL, MA (January 2010) - Michael Numan, a professor of psychology at Boston College, has been elected a Fellow of the American Association for the Advancement of Science.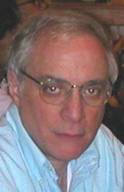 Michael Numan
Each year, the AAAS Council elects members whose efforts on behalf of the advancement of science or its applications are scientifically or socially distinguished. Professor Numan was honored for his original discoveries and for "the continuing elucidation of the hormonal, neurotransmitter, and neural basis of maternal behavior in mammals."
Numan's general research area is the study of the neurobiology of motivation, emotion, and social behavior. His specific research deals with the neurobiology of parental behavior in rodents and it investigates the effects of hormones and experience on the relevant hypothalamic, limbic, and striatal circuits.
Numan began his faculty position at Boston College in 1975. His research has contributed importantly to an understanding of the biology of parental behavior, and this research has potential significance for an understanding of the biology of normal and abnormal social behavior. In particular, it may shed light on some of the biological causes of child abuse and neglect.
Numan has written the section on parental behavior for the Encyclopedia of Neuroscience and the Encyclopedia of Reproduction, and he has recently co-authored a book on the neurobiology of parental behavior. He has also served as a consultant for NASA on the feasibility of animal reproduction in space.
He holds a doctoral degree from the University of Chicago.
Founded in 1848, AAAS is an international non-profit organization dedicated to advancing science around the world by serving as an educator, leader, spokesperson and professional association. In addition to organizing membership activities, AAAS publishes the journal Science, as well as many scientific newsletters, books and reports, and spearheads programs that raise the bar of understanding for science worldwide. More information is available at www.aaas.org.