Book of the Year Honors Bestowed on Gerontology Book by BC Nursing Professor
CHESTNUT HILL, MA (February 2010) – A book about providing care for older people written by Boston College William F. Connell School of Nursing Associate Professor Patricia Tabloski has received 2009 Book of the Year honors from the American Journal of Nursing. Tabloski's book, Gerontological Nursing 2nd edition (Pearson), is a practical, research-based guide for nurses who need to assess, diagnose, plan and evaluate care outcomes for their older clients.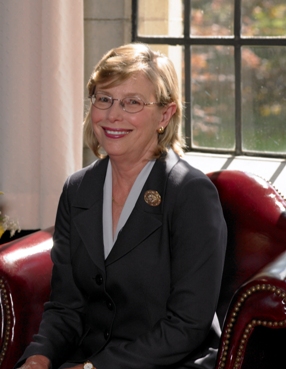 Connell School Associate Dean Pat Tabloski
Tabloski, who serves as associate dean of graduate programs in the Connell School, has focused her nursing care and research career on the sleep and care of the elderly, specifically in areas such as sleep improvement for nursing home residents, hospice care, Alzheimer's disease and palliative care. She founded and directs the palliative care nursing specialty in the Connell School's master of science degree program.
She is certified as an advanced practice gerontological nurse and is a member of Sigma Theta Tau, the national honor society of nursing, the American Geriatric Society, and the Gerontological Society of America.
The American Journal of Nursing is the oldest and largest circulating nursing journal in the world and is considered the nursing profession's premier journal. Since 1969, it has annually recognized the best nursing and healthcare publications. Gerontological Nursing was one of 15 winners, representing a variety of categories, announced in the January issue of AJN.

--Kathleen Sullivan, Boston College Office of News & Public Affairs, kathleen.sullivan@bc.edu