BC Psychologist Elizabeth Kensinger Receives NewAPS Award Honoring Early Career Achievement


CHESTNUT HILL, Mass. (3-16-10) -- Psychology Associate Professor Elizabeth Kensinger is among the first recipients of the Association for Psychological Science's new Janet T. Spence Award, established to recognize transformative early career contributions to psychological science.
In particular, the award seeks to honor "the establishment of new approaches or paradigms within a field of psychology, or the development or advancement of research that cuts across fields of psychological science." It was named for Janet Taylor Spence, the first elected president of APS, who will confer the first awards in May at the opening ceremony of the APS annual convention in Boston.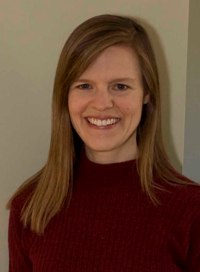 Elizabeth Kensinger
Since joining the Psychology Department at Boston College in 2006, Kensinger, who directs the University's Cognitive and Affective Neuroscience Laboratory, has studied and written about how age and emotions influence the formation and retrieval of memories. Her research has been supported by the National Science Foundation, the National Institute of Mental Health, the American Federation for Aging and the Dana Foundation, among others.
In 2008, Kensinger became the first faculty member from BC, and one of only a handful of neuroscientists, to be named a Searle Scholar, an award which provides "exceptionally creative and productive young scientists with sufficient funds to work on their best ideas."
The following year, she received the Springer Early Career Achievement Award in Research on Adult Development and Aging, given annually by the American Psychological Association, also in recognition of early career achievement.
More information on the Spence Award is available at the Association for Psychological Science website.

Patricia Delaney, Deputy Director of the Office of News & Public Affairs, can be reached at patricia.delaney@bc.edu