Boston College Nursing Prof. Pamela Grace wins National Jesuit Book Award
CHESTNUT HILL, MA (10-6-09) – Boston College William F. Connell School of Nursing Associate Professor Pamela Grace was awarded a 2009 National Book Award from the Association of Jesuit Colleges and Universities (AJCU) and Alpha Sigma Nu, the national Jesuit honor society, for her book Nursing Ethics and Professional Responsibility in Advanced Practice (Jones and Bartlett, 2008). She is one of only four recipients nationwide.
The Alpha Sigma Nu Jesuit Book Awards recognize outstanding publishing achievement by faculty and administrators of the 28 Jesuit higher education institutions in the United States. Books are judged on the basis of scholarship, significance of topic to scholars across several disciplines, authority in interpretation, objectivity, presentation and style. This year's awards recognized books in the sciences, represented by four different disciplines: social sciences, natural sciences, mathematics and computer sciences, and health sciences. Grace's book is the winner in the health sciences category.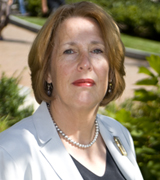 Pamela Grace
"I was delighted to receive the news. This is an incredible honor for me and for my nurse colleagues who contributed chapters based on their real-life practice experiences," said Grace. "Recognition by this highly esteemed organization validates the work of all nurses who strive to provide knowledgeable, just and meaningful care to the vulnerable in the face of increasingly difficult, highly technological and economically challenging healthcare environments."
In announcing the award, AJCU said Nursing Ethics and Professional Responsibility in Advanced Practice "addresses a significant topic for the nursing profession in an effective scholarly manner. The book is written in a comprehensive easy to read style. The authors of each chapter skillfully integrate current literature and research into their discussion of ethical principles, the commonalities of ethics across practice settings, and the ethical challenges of advanced practice nursing specialty areas. The case studies found at the end of the specialty area chapters help the reader apply ethical principles to specific situations. This is a great book for students as well as advanced practice nurses."
Grace specializes in healthcare and professional ethics. She was for many years a critical care nurse and nurse practitioner in primary care. She holds an appointment as a nurse scientist at the Munn Center for Nursing Research at Massachusetts General Hospital. She has served on the Human Research and Investigation Committee of Newton-Wellesley Hospital and on Beacon Hospice's Ethics Committee. Grace also is an ethics editor and columnist for American Journal of Nursing and an executive board member of the International Philosophy of Nursing Society.
In 2003, she received a Fulbright Senior Scholarship Grant to Denmark where she lectured on health care ethics and conducted a comparative analysis of obstacles faced by Danish and US health care professionals to health care practice.
For more information on the book awards, visit: http://www.ajcunet.edu/AJCU-Announces-2009-National-Book-Award-Winners
For more information, contact Kathleen Sullivan of the Boston College Office of News & Public Affairs at 617-552-8644, or by email at kathleen.sullivan.1@bc.edu.
###