Leading Authorities on National Immigration Issues to Speak at Boston College: Mar. 18
free public event on dilemmas facing immigrants and deportees
CHESTNUT HILL, MA (3-15-10) — Two of the leading authorities on national immigration issues—Ali Noorani, executive director of the National Immigration Forum and Dora Schriro, commissioner of the New York City Department of Correction—will offer public addresses at Boston College on Thursday, March 18 at 7 p.m.
They are the keynote speakers at a conference—"Deportation, Migration, and Human Rights," sponsored by the Boston College Center for Human Rights and International Justice—which will focus on the problems facing immigrants to, and deportees from, the United States, and how the legal, human rights and other social action communities can help address these dilemmas.
WHAT: "Deportation, Migration, and Human Rights" Conference. (More on the conference below.)
WHO: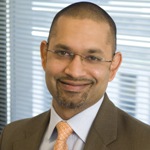 ALI NOORANI: In March 2008, Noorani—former executive director of the Massachusetts Immigrant and Refugee Advocacy Coalition—became head of the National Immigration Forum, one of the nation's premier pro-immigrant advocacy and policy organizations and a major player in every major legislative and policy debate related to immigration over the past 25 years.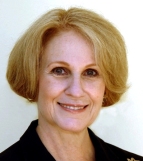 DORA SCHRIRO: Prior to her appointment as NYC Department of Correction commissioner, Schriro served as director of the Office of Detention Policy and Planning for the Department of Homeland Security, where she led an overhaul of the nation's immigration detention system. She is the only woman to have headed two state correctional systems, in Arizona and Missouri.
WHEN & WHERE: Thursday, March 18, 2010 at 7 p.m. in the Murray Function Room at Yawkey Center, on Boston College's Chestnut Hill campus, located at 140 Commonwealth Avenue. Free and open to the public.
SPONSOR: The Boston College Center for Human Rights and International Justice's Post-Deportation Human Rights Project. Via the project a report, "Keeping Families Connected," was released last month at Boston City Hall, which analyzes interviews with more than 100 families in Massachusetts, Rhode Island and Guatemala, and describes the devastating effects of deportation on families, and particularly on US citizen children.
CONFERENCE: The interdisciplinary conference brings together scholars, practitioners, advocates and community organizers. Also open to the public is a screening of "abUSed: The Postville Raid," which chronicles the May 2008 arrests of 389 undocumented workers in Postville, Iowa, by Immigration and Customs Enforcement (ICE)—one of the largest ICE raids in US history. Director Luis Argueta's presentation will begin with a talk about the on-going situation in Postville and in the Guatemalan mountain villages from which the workers migrated, followed by a screening of a half hour rough-cut segment of the film. Time/location: March 18, 12:30 p.m., Corcoran Commons' Heights Room (BC's Chestnut Hill campus).
PUBLIC CONTACT INFO: Latisha Cansler, staff assistant, Boston College Center for Human Rights and International Justice; 617-552-8491; cansler@bc.edu
For more conference details, see
www.bc.edu/centers/humanrights/events/Human_Rights_Conference.html

--Jack Dunn, Director, BC Office of News & Public Affairs, dunnjo@bc.edu, (617) 552-3350