International Student Profile: Issac Pio
1) What is your full name?Isaac Pio - but you can call me Zaq.
| | |
| --- | --- |
| | |

2) Where are you from?
I live in the City of Sails in Aotearoa - Auckland, New Zealand.

3) What are you studying at BC?
I am in the Master of Science in Administrative Studies program at the Woods College of Advancing Studies.

4) Where did you do your undergraduate schooling and what did you study?
I studied Geology at St. Xavier's College in Bombay, India.

5) Why did you come to the U.S. for grad school and why did you choose BC?
I have a long association with BC through my Mum. She is a Visiting Professor, and has been coming to Boston College for over 20 years.

6) Was the transition to Boston and BC difficult? Why or why not?
I assumed I would spend most of my first week at BC getting paperwork and official things sorted. I was pleased and surprised to have everything done in a few hours! Since then, there has been every support available, be it for academics or for life. The transition to BC has been absolutely great, and I do feel at home!

Life in Boston and America requires a greater effort. Overall, things are easy. But it's the subtle nuances in conversations, place names, hot topics in the news, that leave me a little lost at times. However, I am enjoying finding out what makes this big huge country tick. And I have to get used to saying "zee" for "Z"!

7) Was coming to BC your first time in the United States?
I spent a month exploring the back roads and little towns of New England and Ontario last summer. It would have to rank as one of my best trips ever!

8) In what residence hall are you an RA, and what do you like/dislike about being an RA?
I am an RA at Edmonds Hall. I most enjoy chatting with so many different residents. It's great to know what other people's takes on life and academics are. It can be challenging at times. Look around BC, and you will see posters mentioning exhili(RA)ting, cou(RA)geous, celeb(RA)te - this is exactly what being an RA is like!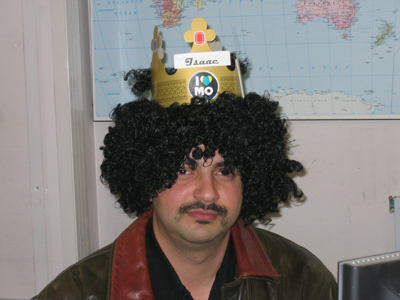 Halloween 2009

9) What do you plan to do when you graduate?
This is a question for the ages! There are lots of things I would like to do, but it is difficult to formulate one single answer. I am sure my time at BC will clear the right pathway for me.

10) What are your favorite hobbies?
I'm a keen motorcyclist. I'd say it's a mixture of passion, obsession and challenge.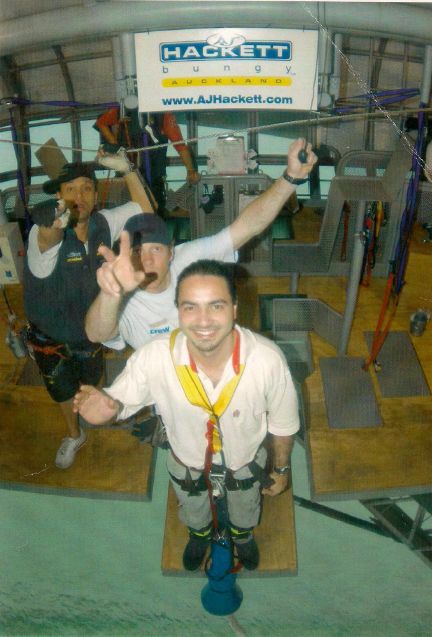 Bungy jumping
11) What is your favorite place in Boston?
The shocking truth is that I have hardly seen anything in Boston so far! I have been to Quincy Market and the touristy places a couple of times. I enjoy walking along the waterfront, especially the section near the Institute of Contemporary Art. Boston is a great city to walk around. It's buildings are soft on the eye, and it has just the right amount of history and future to be very very cool.