2008 Recipients
boston college arts council
Student Award Recipients 2008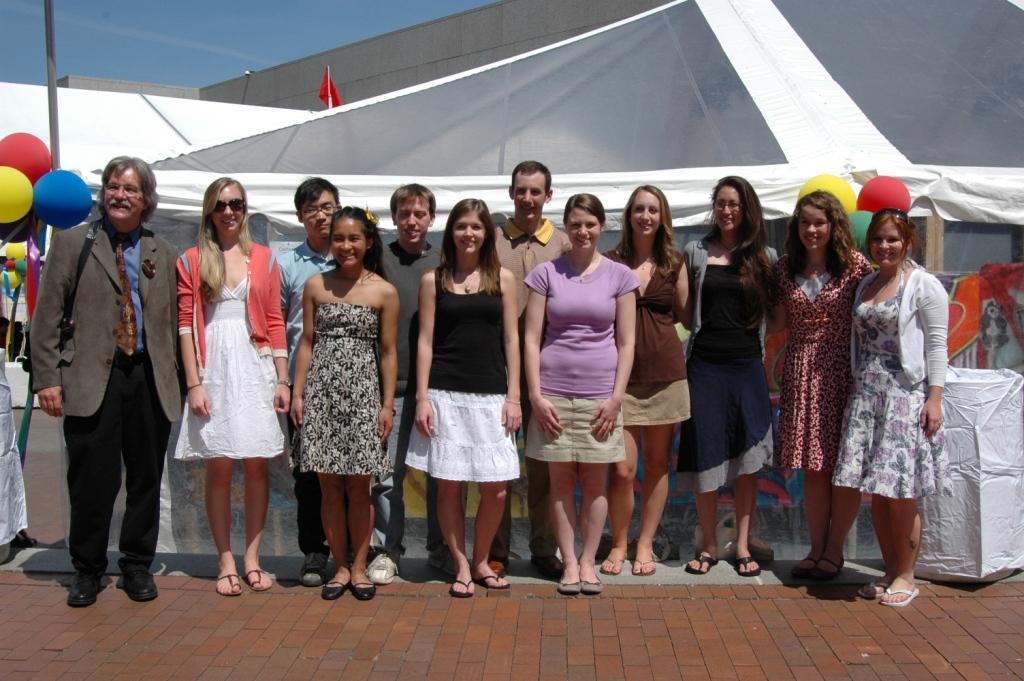 Senior Award
Lindsey Barcebal '08 Photography
Lindsey is a double major in Studio Arts and Communications. She has been on the Dean's List for five semesters, the AHANA Honor roll - Sr. Thea Bowman Scholar, and is a member of the Golden Key International Society.
Meghan Hart '08 Theater
Meghan is a senior Theater major. She is a highly gifted actress, most recently appearing as the title character in Ashley's Purpose. Meghan is an example to others of how to take one's art seriously.
Lois Kamandulis '08 Studio Art
In her role as the elected President of the BC Art Club, Lois has been a tireless champion of the visual arts at BC. Under her guidance, the Arts Club has grown to over 100 members who run a non-profit gallery on campus, and coordinate numerous art related exhibitions, activities and lectures.
Sarah Lunnie '08 English and Theater
Sarah is an English and Theater double major. She recently served as a dramaturge (literary consultant) for Scott Cumming's production of Ashley's Purpose. Sarah is an active member of the English Department's Creative Writing Concentration.
Katherine Moulton '08 English
Katherine is an extraordinarily talented writer. Her creative writing thesis is of enormous complexity and delicacy. She has had poetry and fiction published in campus journals and won a Cushing prize.
Benjamin R. Tress '08 Bands
Ben has been a member of BC bOp! for four years. During that time Ben has distinguished himself as a masterful jazz improviser. As the saxophone section leader for the past two years, Ben has led his section to become among the best in the 20-year history of BC bOp!.
Eileen Walsh '08 Music
Eileen is a member of the University Chorale, where she has received many solos. She is also an active member of the Chamber Music Society where she has performed both as a soloist and in various small ensembles, as well as a member of the new Boston Collegium.
Junior Award
Tyson Jang
Matthew Porter
Jennifer Patten
Shelbi A. Thurau
Sophmore Award
David Heighington
Melissa Keller
Sarah Lang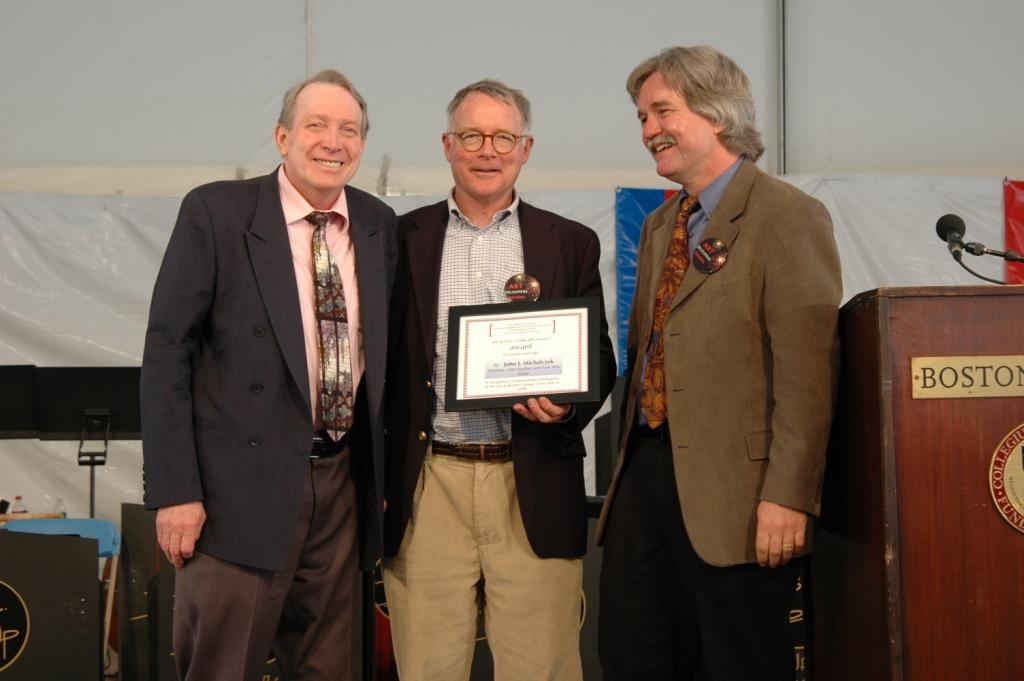 Arts Council Faculty Award 2008
John Michalczyk, Director of Film Studies and Chair, Fine Arts Department received the Faculty Award for outstanding contributions to the arts at BC. A BC Citizen for many years, John has been a superb classroom teacher, a strong presence in the Arts and Sciences Honors program, and a patient and creative Department Chair. He is a distinguished academic, the author of seven books and many articles, and a recipient of the Palmes d'Or award from the French government.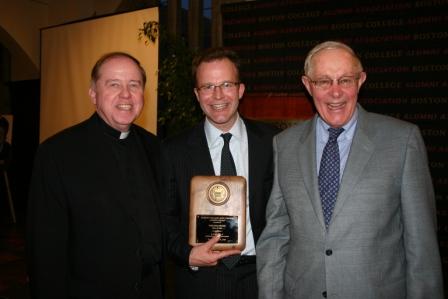 Alumni Award
Tom McCarthy '88, Filmmaker
J. ROBERT BARTH, SJ AWARD FOR EXCELLENCE IN THE ARTS
The Barth Award is given each year at Commencement to one senior from the Morrissey College of Arts and Sciences who has made an outstanding contribution to Boston College by participating in the fine or performing arts, such as music, theater, dance, film or other visual media.
2008 Recipient: Jeff Augustin, Theatre