Tip O'Neill Exhibit
o'neill library, level two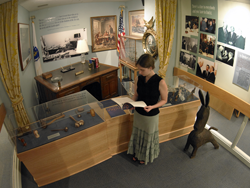 This exhibit honors Thomas P. (Tip) O'Neill Jr., Speaker of the United States House of Representatives and graduate of Boston College class of 1936. The exhibit is located on the second level of O'Neill Library.
The exhibit features displays from many facets of O'Neill's life: his North Cambridge neighborhood, his BC years, his legacy as speaker, and his political campaigns. His voice can be heard over audio speakers, a television provides video clips of some of his speeches, and a computer station enables visitors to learn more about his life and legacy.
More information about Thomas P. O'Neill, Jr.: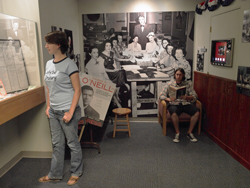 » Thomas P. O'Neill and Boston College, virtual exhibit from Burns Library.
» Images documenting O'Neill's life, from the Libraries' Digital Collections.
» Finding aid for O'Neill's papers from the Congressional Archives Collection.