Save the Date
---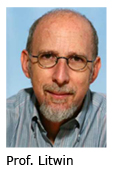 The Evolving Potential of SHARE Luncheon
Thursday, October 1, 2015 | 12:30 p.m.
McGuinn Hall, Room 521 | Boston College
RSVP to cfc@bc.edu. Lunch will be served.
On October 1, the IOA will host "The Evolving Potential of SHARE: The Survey of Health, Ageing and Retirement in Europe," a luncheon featuring Dr. Howard Litwin, professor and former dean at the Paul Baerwald School of Social Work & Social Welfare at the Hebrew University of Jerusalem. Dr. Litwin will present the latest features of SHARE, a publicly accessible panel study of persons aged 50 and older that was inspired by the American Health and Retirement Study. Special attention will be given to the measurement of social networks in SHARE and recent findings based upon the new social networks module will be presented. This interdisciplinary event is appropriate for doctoral students and faculty.
---
Encore Boston Opportunity Fair
Wednesday, November 18, 2015 | 12:00 p.m.–6:00 p.m.
Heights Room, Corcoran Commons | Boston College
The Institute on Aging, the Hartford Center of Excellence in Geriatric Social Work, and AARP MA will cosponsor the Encore Boston Opportunity Fair, titled "Encore Expo 2015: Experience Makes a Difference." More than 30 organizations will be available to share their volunteer & stipend social mission opportunities with older adults who are looking to share their skills and expertise with organizations in their community. The expo will include a dynamic keynote speaker, David Campbell, founder of All Hands Volunteers, exhibitors, workshops, and networking. This event will be free to the public. More information is available at www.encorebostonnetwork.org.