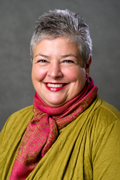 Dear students,
The spring semester is underway and with it comes the energy and enthusiasm of new courses and exciting community events. One of these events is the 6th annual Diversity Read. Devoted to exploring issues of diversity at BCLS through a community read experience, this program has attracted students, staff and faculty to sit, discuss and celebrate our differences. This year, our book title is The House Girl by Tara Conklin and we are excited that the author will join us via Skype. See the article here and mark your calendars.
Would you like to take advantage of the same training used by practicing attorneys for their continuing legal education process? Our subscription to MCLE Online Pass contains all published Massachusetts Continuing Legal Education titles as well as access to audio and video recordings of training programs. You can use this material to supplement your classes or prepare for a summer position. Questions? Check in with the law librarians for assistance.
Do call on the Law Library for research support, course website issues and technology requests. We look forward to hearing from you and seeing you in the Law Library!
Peace,

Filippa Marullo Anzalone
Professor of Law
Associate Dean for Library & Technology Services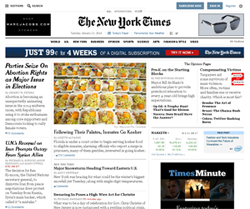 BC Law Library brings you The New York Times!
The Law Library is delighted to be able to provide individual digital subscriptions to the New York Times for members of the BC Law community. To sign up, watch for an email coming soon to your BC.edu e-mail address from help@nytimes.com (subject line: NYTimes.com: Your New York Times Digital Subscription) and follow the instructions to set up your individual subscription. You must use your official BC email address (firstname.lastname.#@bc.edu) when you register. Subscriptions are valid only for members of the BC Law School community and will require that you re-register on an annual basis.
If you have any questions about your subscription or access, please contact Deena Frazier, Collection Services Librarian at deena.frazier@bc.edu or 617-552-4409. You can also visit the Times Digital Subscription FAQ at http://www.nytimes.com/content/help/account/purchases/group/group-subs.html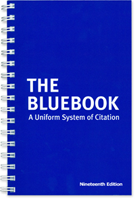 Library LibGuide to Citation Checking and Management
The BC Law librarians have published a new electronic guide to formatting and managing your legal citations. The guide identifies and compares features of products such as WestCheck, Lexis for Microsoft Office and CorrectCite, all of which will help you in formatting your citations. In addition, the guide reviews a series of products, such as Evernote, CaseMap, and Zotero, to help you manage and organize your citations and notes. Note: students should check with their instructors to determine if course rules allow the use of citation formatting aids.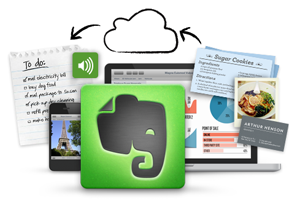 EverNote for Students
Evernote has become a suite of products that allows you take save notes, research, collaborate, and assist your brain with remembering everything. In the Law Library we've been testing out Evernote and have really enjoyed it. Whether we're saving articles of interest, organizing research for a specific project, or just want to save something for later, Evernote has been meeting our needs.
If you're interested, there is a free version of Evernote that you can use right now on your computer, through browser add-ons, phone, tablet, or anywhere connected to the internet.
To get started, go to Evernote and sign up for an account. Once you're signed up, take a look at the Product suite to see what add-ons you can use. For example, if you use Chrome, you can get a very robust web-clipper that allows for annotations, or if you are using a mobile device you can download the apps for your platform (iOS, Android, Blackberry, Windows Phone).
If you enjoy this service, you may want to look at the premium options (available for a fee) which include full text searching of documents, even PDFs, more robust collaboration tools, and more generous storage limits. For more tips on how to use Evernote view "I've been using Evernote all wrong. Here's why it's actually amazing."
Questions? Contact your law librarian liaison for any questions.
Interested in more options for citation checking and citation management products? See the article on managing your citations in this newsletter issue.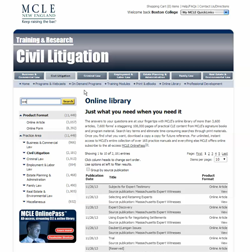 MCLE Online Pass - Bringing Practitioners into Your Classroom Virtually
All BC Law students have unlimited access to the new MCLE OnlinePass product using the Law Library's subscription. MCLE is the aconym for Massachusetts Continuing Legal Education, the entity providing professional education for Massachusetts lawyers. The OnlinePass includes the entire collection of MCLE practice manuals; you can choose to read or download the text in pdf format or you can open the manuals as eBooks using a Kindle, Nook or iPad. This subscription includes the entire archive of MCLE program webcasts. Using the Training Modules feature, you can view selected portions of a webcast such as a sample initial client interview. You can select these individual lectures or expert demonstrations to supplement your classroom experience or to expand on your internship experience.
Here is a brief video to explain how to use MCLE OnlinePass. Please contact the legal information librarians at the Information Desk or e-mail lawref@bc.edu if you have any questions. We're happy to get you started with this exciting resource!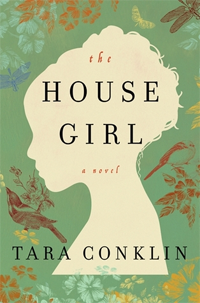 2014 Diversity Read: The House Girl
Plans are taking shape for the 6th annual Diversity Read here at BC Law School. Dean Filippa Marullo Anzalone and the BC Law Library staff organize this event each year to celebrate the diversity in our law school community. Open to all BC Law students, faculty and staff, the Diversity Read serves as a unique forum for us to reflect on a book with themes of diversity. This year, we have chosen The House Girl as our community read title. The novel concerns a class action lawsuit claiming reparations for the descendants of slaves, and features alternating story-lines set in antebellum Virginia and contemporary New York. Tara Conklin, a former litigator turned author with ties to BC and BC Law, is the author. She has graciously agreed to join our discussion via Skype. We will have multiple copies of the book available for borrowing; watch the Information Desk for signs. Mark your calendars for Thurs., March 13, 2014 from 12:30-1:30 (common lunch hour) in the Law Library's conference room. Join us then for a thoughtful discussion of the book and share pizza and soda with your colleagues.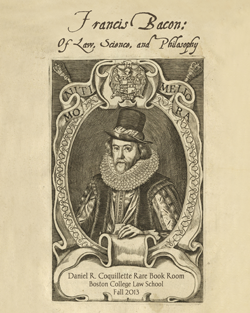 Francis Bacon Exhbit and Panel
Francis Bacon: Of Law, Science, and Philosophy will remain on display into March 2014. This exhibit celebrates and shares a spectacular gift of books by and about English lawyer, scientist, and philosopher Francis Bacon from our own Daniel R. Coquillette, J. Donald Monan, S.J., University Professor.
As an accompaniment to the exhibit, Professor Coquillette has organized an impressive group of scholars to talk about the influence that Bacon still has today on their various disciplines. Mark your calendars for Wednesday, February 26 at 4 p.m. in EW 200 for this panel discussion! The panel should be fascinating, as Professor Coquillette will discuss Bacon's influence on the law—specifically legal rulemaking. We are also excited to have as panelists the following esteemed scholars from Boston College: David Burgess, Professor, Biology Department; Mary Crane, Thomas F. Rattigan Professor, English Department; Paul Davidovits, Professor, Chemistry Department; Robert K. Faulkner, Professor, Political Science Department; and Sarah Gwyneth Ross, Associate Professor, History Department.
You are invited to view the exhibit anytime the room is open—generally weekdays from 9:00 a.m. – 5:00 p.m. The exhibit will remain on view into March. Remember that you are also welcome to study in the Rare Book Room when it is open! It is a wonderful quiet study space, with plenty of outlets for your laptops. Our only requirement is that you leave food and beverages outside the room!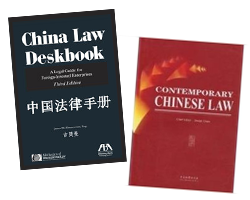 Exhibit: Chinese Legal Research
Featured in the hallway display case is an exhibit of the resources for conducting Chinese legal research at BC. For starters, three books are recommended for their comprehensive treatment of the subject, currentness of the information, and easiness to read. BC Law Library has all the three books in its general collection.
In addition to print sources, four databases are featured. ChinaLawInfo—the most recent addition to the Law Library's electronic resources—is one of the most widely used legal databases in China. The bilingual database provides users with English versions of China laws and regulations, judicial cases, tax treaties, law journals and gazettes, as well as legal news and legislative updates. Three other databases add more strength to BC Law Library's collection of Chinese legal research materials. China Law & Practice has an emphasis on breaking news, analysis and legislation updates, Foreign Law Guide on China provides bibliographic citations to legislation and selected references to secondary sources, and Westlaw China benefits from the expertise of an editorial team with years of experience in Chinese legal work.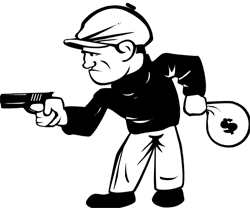 A Life of Crime: Criminal Law Exams from BC Law's History
To ask a question, sometimes you have to tell a story. And if that question is on a Criminal Law exam, you're probably going to have to tell the story of a crime. Judging from exams collected in the law library's archive, some of BC Law's past faculty members may have missed their callings as hard-boiled crime novelists. This exhibit highlights three particularly interesting exams from the first forty years of the law school's history. Featuring colorful characters such as a half-crazed desperado, undercover members of the Nazi party, and the fictional civil rights leader Stokely Rhap, these exams have all the makings of an Oscar-winning thriller. The exhibit is located in the display case across from the information desk.
The library's collection of past exams begins in 1930, covering the entire history of the law school. Selected exams from 1999 to the present are available online to BC Law students. Print copies of exams from 1988 to the present are in the reference section of the library at call number KF 292 .B68 A23. Older exams are collected in the law library's archive; ask at the information desk for more information.