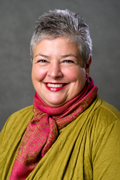 Dear friends and colleagues,
Welcome back to BC Law. Now that the semester is underway, we would like to invite you to peruse our Law Library Newsletter in order to learn about the many services and resources that the Law Library has to offer.
One article of note concerns a brand new research platform that we expect to have available by the end of October: JustisOne. An improvement upon its predecessor, Justis, JustisOne serves as an online legal library with "one of the largest collections of case law and legislation ever assembled" from common law countries. Also of note are the weekly meditation sessions held each Wednesday from 12:30-1:00 p.m. in the Law Library's Contemplation Room (Room 427). No experience is necessary; everyone is welcome to attend.
As the above examples suggest, this newsletter is filled with information that we hope will be of benefit to each and every one of you here at BC Law. As always, if you have any questions, please feel free to contact the Law Library or ATR. We are your partners for success and are always happy to hear from you. In the meantime, we wish you a joyful and productive academic year.
Peace,

Filippa Marullo Anzalone
Professor of Law
Associate Dean for Library & Technology Services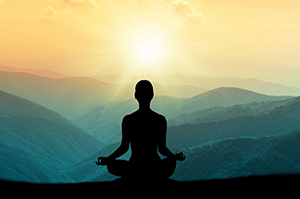 Meditation Sessions in the Law Library
Join us Wednesdays from 12:30-1:00 p.m. (during the common lunch hour) in the Law Library's Contemplation Room (Room 427) for a weekly meditation session. This session is appropriate for complete beginners, experienced meditators, and anyone wishing to benefit from a meditation break in the middle of the week.
Meditation is a technique for training the mind that builds focus and present moment awareness. Meditation is the intentional practice of uncritically focusing your attention on one thing at a time. Regular meditation is known to ease stress levels, improve cognition, and encourage compassion.
Sessions start with reflection on a poem or some breathing exercises followed by a guided meditation or 15 minutes of silent meditation.
The Contemplation Room is open during Law Library hours for individual meditation and silent prayer sessions. There are floor pillows and comfortable chairs in the room. Please maintain a respectful silence in the Contemplation room; it is a cell phone free zone.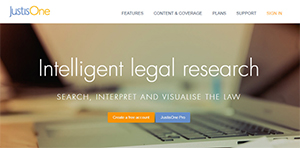 JustisOne Access
Justis Publishing, the London-based legal information provider behind Justis and JustCite, two leading databases for UK legal research, has unveiled its newest research platform - JustisOne. This new "intelligent" research platform has greatly expanded the content of its predecessor, Justis, and will become an online legal library with "one of the largest collections of case law and legislation ever assembled" from countries including the UK, Ireland, Australia and Canada. As the go-to place for UK legal research, JustisOne provides UK case law from 1855 onward and statutes from 1235 onward.
In addition to "more content", JustisOne has also packed the new research platform with enhanced features and made it easier for users to find, analyze, and understand the law. JustisOne incorporates features from JustCite, a citator service that helps researchers identify the relationships between case law and legislation. Other features such as categorization, precedent map, sourcelink, and multiview are designed to give researchers more efficiency in the legal research process, better control of the navigation and deeper insights into the materials.

SSRN – Beta Version of Full-Text Searching Available!
Checking recent articles posted to SSRN is a standard step in reviewing current coverage of a particular topic. Due to SSRN's limited search feature, though, users were restricted to searching only these elements: author, title, abstract and author-assigned keywords. Now, SSRN has released a beta search function with the capability to search against the full-text of all articles in its database. Thanks to this new functionality, users can discover and retrieve a broader range of relevant articles. Questions? Contact lawref@bc.edu for a demonstration or help with searching SSRN.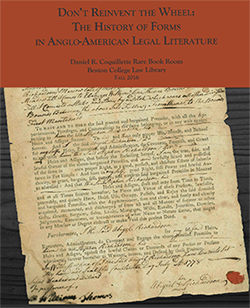 Rare Book Room News
Come peruse the new exhibit in the Daniel R. Coquillette Rare Book Room! It explores the history of legal forms and form books, which have a long tradition in Anglo-American legal literature. For centuries, lawyers have needed forms to make their drafting projects (complaints, motions, contracts, etc.) more efficient and successful.
The oldest book in the exhibit is a 1554 printing of Treatise on the Laws and Customs of the Kingdom of England, attributed to Ranulph de Glanville, Chief Justice under Henry II. It's essentially a procedural manual and form book, with over eighty model writs and commentary to guide practitioners in the King's Courts. Another favorite is a manuscript book of forms from 1806, which was recovered by a Union soldier from underneath the floorboards of a South Carolina cotton plantation during the Civil War.
If you'd like to collaborate on a special exhibit and visit to the Rare Book Room with your class, please contact Curator Laurel Davis at davislp@bc.edu!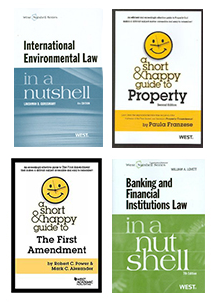 New Online Study Aid Access
The BC Law community now has access to West Academic study aids through the Library! This new addition to our electronic resources was just added this summer. Students and faculty can use all titles from popular series including Nutshells, the Acing series, Black Letter Outlines, Concise Hornbooks, Sum & Substance and more. Faculty can consider recommending some of these titles as supplements for class and students will be able to easily locate and use them at no additional cost.
The study aids are available through the Law Library List of Databases. The link is listed under 'W' for West Academic Study Aids. Read more about access in this Legal Eagle blogpost!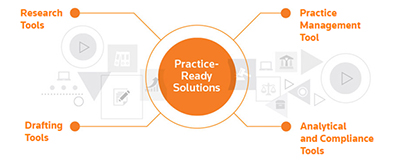 Introduce Your Students to Westlaw Practice-Ready Solutions
Recently the B.C. Law Library added a number of practice-ready solutions to our academic Westlaw package. One way faculty might use these experiential legal tools is to integrate one of them into a course thus enabling students to try out research or drafting tools used by law firms.
The enhanced research tools include Practice Point, which offers the expert resources available through Practical Law, but is organized by task and practice area. This tool is great for transactional research and guidance. Westlaw aims to give students and faculty the direction of Practical Law, the legal research of Westlaw, and time saving tools in one easily searchable and accessible place.
Drafting Tools include Drafting Assistant Essential and Westlaw Doc & Form Builder. Drafting Assistant Essential is a suite of helpful tools to assist students and faculty with document production. Features include citation verification using WestCheck, a citation formatting tool, and a Table of Authorities builder. Westlaw Doc & Form Builder allows you to search over 20,000 official and attorney created forms and to create, edit, update, and save forms online. This tool could be used to expose students to document templates that they can use to draft their own clinic, externship, and/or class documents.
To learn more about these tools or to try them out, open the Westlaw law school page. They are accessible under "Featured Content for Faculty," choose the "Practice Ready Package." Or, contact your library liaison for suggestions on which tools might be a good fit for your class.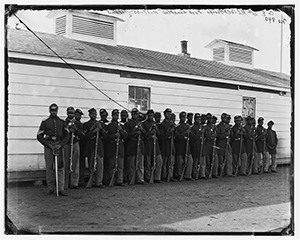 The most complete legal collection on slavery every assembled, this new collection brings together for the first time all known legal materials on slavery in the United States and the English-speaking world, including every statute passed by every colony and state on slavery, every federal statute dealing with slavery, and all reported state and federal cases on slavery. The collection also has over 1000 books and pamphlets, including every English-language legal commentary on slavery published before 1920, as well as essays and article in obscure and hard-to-find journals in the U.S. and beyond. This collection will continue to expand, not only from new scholarship, but also from historical material that will be located and added to the database.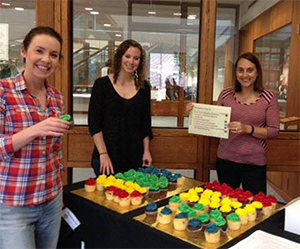 Reserving the Table at the Library Entrance
The Library welcomes vendors, faculty, students and student groups to reserve the table outside of the library entrance to publicize a product or an event. The table may be reserved on a first-come first-served basis for renewable one week periods. To reserve the table for your event, please send an email identifying your group, if any, describing your event and stating the week the table is desired to lawlibrm@bc.edu. Keep in mind that the person or group reserving the table is responsible for cleaning up after the event, and that any items left on the table after the end of the event will be removed and/or discarded.