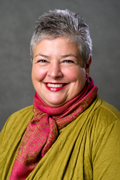 Dear 1L students,
Welcome to BC Law; we are delighted that we will be working with you over the next three years and we hope that you will spend many joyful and productive hours in the Law Library. Please take a few minutes and read the articles in the fall Law Library Newsletter to help you make the most of academic year 2015-2016.
One of the articles of note is about CALI (the Center for Computer-Assisted Legal Instruction) materials. BC Law is a member of CALI, an organization that provides self-paced computerized legal instruction on hundreds of legal topics. These lessons can help you understand many of the complicated theories that you will encounter in your classes by breaking the concepts down into digestible bites. Some of your professors might assign CALI lessons; but you also might choose to browse the offerings on your own. Did you know that BC Law students have access to Courtroom View Network, a database of audio files for cases in popular law school casebooks? Please peruse this newsletter to find out more. This newsletter is filled with information about these topics and many more such as: the unusual check out items available in the Law Library; winners of the 1L Orientation Starbucks gift cards; and free access to the New York Times. You will find a law themed diversion in the article about the Daniel R. Coquillette Rare Book Room's exhibit on the Magna Carta and the upcoming exhibit on legal formbooks.
You will also find helpful information on the many ways in which you can contact one of the Legal Information Librarians and other BC Law Library and Technology staff. Did you know that many of our librarians are lawyers and librarians? They have been through law school and understand the complexities of legal information and legal research.
Law school is intellectually stimulating and arduous. Please take care of yourself. Try to pace yourself as the semester progresses. In the meantime, best wishes for the success of academic year 2015-2016!
Peace,
Filippa Marullo Anzalone
Professor of Law
Associate Dean for Library & Technology Services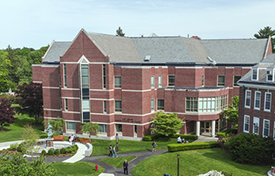 New Users' Guide to the Law Library
Welcome to the Boston College Law Library! In the New User's Guide you will find useful information to help you get acquainted with the Library, the services we offer, and find answers to some frequently asked questions regarding the Library. If you still have questions after reading the guide, please stop by the Information Desk on Level 2.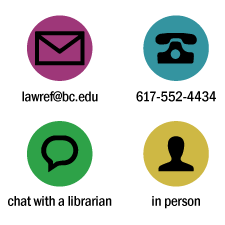 Legal Research Help
Research help is available Monday-Thursday from 9 a.m. – 8 p.m., Friday from 9 a.m. – 5 p.m. Saturday from Noon – 5 p.m., and Sunday from 10:00 a.m. – 5 p.m. Get your reference help the way you like it.
You can come to the Information Desk and ask to speak to a librarian in person. You can call us at 617-552-4434. To chat with us online, link from the "Chat with a Librarian". Send us an e-mail at lawref@bc.edu. If you have a very brief question that can be answered very briefly, (under 160 characters) you can text us at 617-70-BCLAW. If you want an in-depth consultation stop by, call, or e-mail to schedule an appointment.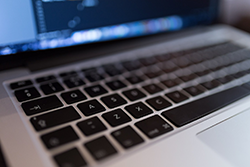 BC Law's Technology Help Team
Administrative & Technology Resources (ATR) is the Law Library department responsible for providing technology assistance to the Law School's faculty, staff and students. ATR provides help to students through its staffing of the Law Library's Student Computing Help Center located in Room 205. Hours of operation of the Help Center change each term; our current schedule can be found at this website: /schools/law/library/technology/Helpsupport.html
Faculty and staff may contact ATR for technology and telephone support by calling our departmental help number (2-2604), or writing to our departmental email account (atrinbox@bc.edu). Our hours of operation are Monday - Friday, 8:30 a.m. - 5:00 p.m.
After hours and weekend service is available through the University's Information Technology Services Help Desk by calling (617) 552-HELP (4357). Please note that services specific to the Law School (e.g. access to servers and printers, LEXIS, WESTLAW, BloombergLaw, ACES2, Symplicity, etc.) are administered only by members of the ATR and Law Library staff and University ITS staff will likely not have access or familiarity with said services.
ATR Staff
Michael Mitsukawa, Associate Director, Administrative & Technology Services
Law Library, 280B, (617) 552-2355, email: michael.mitsukawa@bc.edu
Kristen Toohey, Law School Technology Consultant
Law Library, 232, (617) 552-2604, email: atrinbox@bc.edu
Tuananh (Mo) Truong, Law School Technology Consultant
Law Library, 277, (617) 552-2604, email: atrinbox@bc.edu
Kyle Fidalgo, Educational Technology Specialist
Law Library, 278, (617) 552-2091, email: lawedtech@bc.edu
Ian Roeber, Graduate Technology Consultant
Law Library, 205, (617) 552-2604, email: atrinbox@bc.edu

Courtoom View Network: Listen to Your Casebooks
Save your eyesight and listen to your casebooks using AudioCaseFiles, one of the components of Courtroom Cast, powered by the Courtroom View Network. BC Law students have access to downloadable MP3 files of edited judicial opinions in popular law school casebooks through the law Library subscription. To access them you'll need to register with Courtroom View at http://courtroomcast.lexisnexis.com/ using your BC e-mail address. You can browse the list of casebooks included to find your course text using the links at the bottom of the Courtroom View home page. Download your assigned opinions to listen on the go, or listen to them on ANY mobile device. Questions? Stop by the Information Desk or e-mail lawref@bc.edu.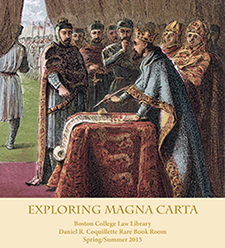 Rare Book Room News
The current exhibit, Exploring Magna Carta, will be on display through November. Please come visit our treasure trove of Magna Carta-related materials, in honor of the Great Charter's 800th anniversary!
Next up? Keep an eye out for an exhibit of our fabulous collections of legal formbooks. Lawyers—litigators and transactional practitioners alike—spend an inordinate amount of time drafting documents. One of the oldest categories of legal literature is formbooks, which keep lawyers from having to reinvent the wheel every time they need to draft a particular type of pleading, contract, etc. This will be a great way to learn about this important category of literature, which continues to expand today.
As always, students are welcome and encouraged to use the Rare Book Room as a quiet study space, whenever the room is open, generally weekdays from 9 a.m. – 5 p.m. Students are equally welcome to use our special collections for research projects or to simply ask to see an item for mere curiosity's sake!

CALI – A Way to Help Master Law School Course Content
Do you want to get up to speed in your classes? Confused about a particular concept and would like more detailed explanation? If your answer to these questions is "Yes!" then CALI is a perfect solution for you. CALI is the acronym for the Center for Computer- Assisted Legal Instruction. Most U.S. law schools, including BCLS, belong to this organization which promotes self-paced learning of legal topics through computerized instruction. You can take free CALI lessons in hundreds of legal topics. Stop by the Information Desk to pick up a copy of the Boston College Law School Student Authorization code, then register for CALI access by pointing your browser to www.cali.org. Need help? E-mail your question to lawref@bc.edu.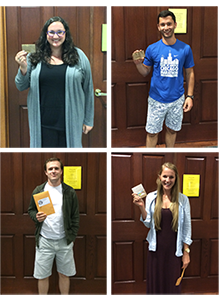 Law Library Raffle Winners
Please join the Boston College Law Library Staff in congratulating your fellow 1L classmates Ben Agatson, Timothy Ford, Bradley Goran, Sarah Herlihy, Anna Sanders, and Elizabeth Williams on their good fortune in winning our 1L Orientation Raffle. We hope you enjoyed your library orientation. Remember that the Law Library staff is happy to help with all your questions!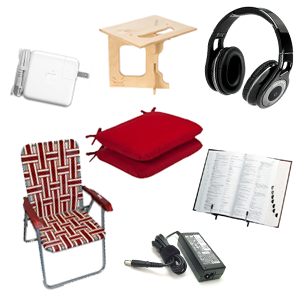 The Library Has Stuff!
Stuff you can check out from the library's Information Desk:
Laptop, iPhone, and iPad chargers
Headphones
Seat Cushions
Standing Desks
Book Stands
Lawn Chairs
Frisbees
And, of course, case books, Bluebooks, and other reserve materials!
Also, keep an eye out for candy and therapy dogs during finals, and the Diversity Read in March.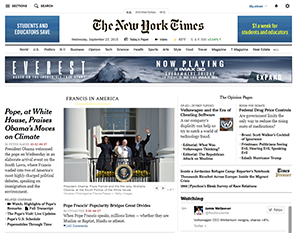 Free Access to the Digital New York Times!
As new members of the BC Law community, you are each eligible to sign up for a free personal digital subscription to NYTimes.com, thanks to BC Law Library's group subscription arrangement with the Times. Watch for an email from NYTimes.com with instructions on how to set up your account.
If you choose to subscribe, just follow the instructions in the email. PLEASE NOTE: When entering your email address it's important to use your BC email address in firstname.lastname@bc.edu format (or firstname.lastname.#@bc.edu – if you have an email address with a number.)
Group subscription access includes NYTimes.com and the NYTimes smartphone app (but not tablet apps.) Any questions or if you have problems signing up, please contact Deena Frazier, BC Law's Collection Services Librarian at deena.frazier@bc.edu.

Enhanced Tool from LexisNexis to Hone Your Citation Skills
Looking for extra exercises to hone your legal citation skills? LexisNexis provides such a tool and they have just enhanced its features. Interactive Citation Workstation (ICW) is an online tool from LexisNexis that helps students build legal citation skills through interactive exercises. The tool offers citation exercises for all four formats: Bluebook, ALWD, Bluebook State and ALWD State. It also provides clear explanations for each citation rule, lists step-by-step examples and gives immediate feedback to your answers.
Students may access ICW from the Lexis Advance Research tab and work on the exercises at their own pace. It is a good supplement to the first year legal writing and research class.