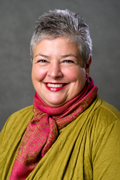 Dear 1L students,
Welcome to BC Law! Please read the articles in the fall Law Library Newsletter to help you make the most of academic year 2014-2015.
Read about a very exciting new resource ALM's Legal News and Rival Edge that brings you news regarding the world of law practice and law firm competitive intelligence.
Westlaw's Drafting Assistant may be of interest to you, and you will find a law themed diversion in the article about the new Rare Book Room exhibit on legal postcards.
We want to give you speedy service when you visit the Info Desk! Bringing your BC Eagle ID will help this process. Remember you'll need your ID to check out course reserves and print from the Pharos workstations.
Did you know that there is a mobile app for our learning management system Canvas? Read on! This newsletter is filled with information about these topics and many more such as: a new LibGuide for the Center for Experiential Learning; unusual check-out items; and free access to the New York Times.
Let's raise our glasses in a toast to the success of academic year 2014-2015!
Peace,

Filippa Marullo Anzalone
Professor of Law
Associate Dean for Library & Technology Services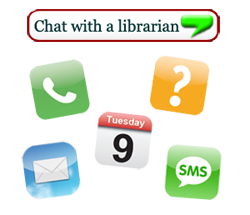 Getting Research Help
Reference service is available Monday-Thursday from 9 a.m. – 8 p.m., Friday from 9 a.m. – 5 p.m. Saturday from Noon – 5 p.m., and Sunday from 10:00 a.m. – 5 p.m. Get your reference help the way you like it.
You can come to the Information Desk and ask to speak to a librarian in person. You can call us at 617-552-4434. To chat with us online, link from the "Chat is Online" or the "Ask Us" buttons. Send us an e-mail at lawref@bc.edu. If you have a very brief question that can be answered very briefly, (under 160 characters) you can text us at 617-70-BCLAW. If you want an in-depth consultation stop by, call, or e-mail to set up a research consultation.

Listening to Your Casebooks?
BC Law students have access to Courtroom View Network, a database containing audio files for cases in popular law school casebooks. To use Courtroom View Network, point your browser to the Law Library's database list and select Courtroom View. You'll need to register with your BC e-mail address to use this site; just click the "Sign up" button right on Courtroom View's homepage. You can browse the list of casebooks included to find your course text; this list appears at the bottom of the Courtroom View home page. Questions? Stop by the Information Desk or e-mail lawref@bc.edu.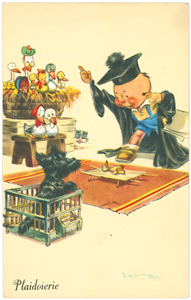 New Exhibit on Display in the Rare Book Room
Michael H. Hoeflich, John H. & John M. Kane Distinguished Professor of Law at the University of Kansas School of Law, has given us two gifts of antiquarian and modern Roman law books in the past. This year, he continued his generosity with our institution by donating a collection of legal postcards, trade cards, and other ephemera. All involve depictions of the law in one form or another—serious, humorous, nostalgic, whimsical, and sometimes puzzling!
The cards were the basis of his book, The Law in Postcards and Legal Ephemera 1890-1962 (The Lawbook Exchange, 2012). In the book, he pulls out certain themes and trends that manifest themselves in the collection—cards involving animals and kids, holidays, love, money, advertising, etc. Many of those categories are reflected in our exhibit. Regardless of the subject matter and tone, Professor Hoeflich notes that the cards provide "a rich source for understanding the role of lawyers, the courts, and the law in popular culture" (ix).
We are deeply grateful to Professor Hoeflich for his generous donation. The exhibit was curated by Laurel Davis and will remain on view into early 2015. Students are welcome and encouraged to use the Rare Book Room as a quiet study space, whenever the room is open (generally weekdays 9 a.m. – 5 p.m.)!

CALI – Here's a way to help master law school course content
Do you want to get up to speed in your classes? Confused about a particular concept and would like more detailed explanation? If your answer to these questions is "Yes!" then CALI is a perfect solution for you. CALI is the acronym for the Center for Computer- Assisted Legal Instruction. Most U.S. law schools, including BCLS, belong to this organization which promotes self-paced learning of legal topics through computerized instruction. You can take a CALI lesson in hundreds of legal topics. Register for free CALI access by pointing your browser to www.cali.org. When prompted, enter the BC Law code: BOSCOLstu16. Need help? E-mail your question to lawref@bc.edu.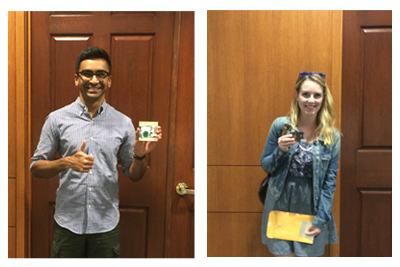 Law Library Scavenger Hunt Winners
Please join the Boston College Law Library Staff in congratulating your fellow 1L classmates Victoria Powers and Zain Ahmed on their prize-winning performance on the 1L Library scavenger hunt. Victoria won a $50.00 Starbucks gift card and Zain won a $25.00 Starbucks card. Remember that the Law Library staff is happy to help with all your questions!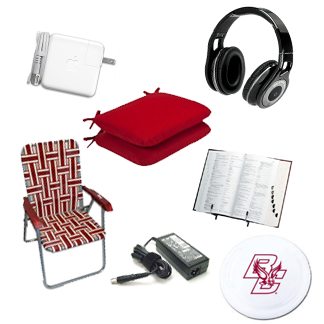 The Library Has Stuff!
The Law Library offers much more items to check out than just books! Did you know that you can check out a lawn chair, or a Mac power cord, or charge your mobile device, borrow a seat cushion, get ear plugs and so much more at the Law Library? Stuff you can check out from the library's Information Desk:
Laptop, iPhone, and iPad chargers
Headphones
Seat Cushions
Book Stands
Lawn Chairs
Frisbees
And, of course, case books, Bluebooks, and other reserve materials!
Also, keep an eye out for candy and therapy dogs during finals, and the Diversity Read in March.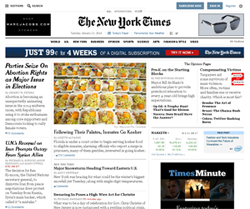 Free Access to the Digital New York Times!
As new members of the BC Law community, you are each eligible to sign up for a free personal digital subscription to NYTimes.com, thanks to BC Law Library's group subscription arrangement with the Times. Watch for an email from NYTimes.com with instructions on how to set up your account
If you choose to subscribe, just follow the instructions in the email. PLEASE NOTE: When entering your email address it's important to use your BC email address in firstname.lastname@bc.edu format (or firstname.lastname.#@bc.edu – if you have an email address with a number.)
Group subscription access includes NYTimes.com and the NYTimes smartphone app (but not tablet apps.) Any questions or if you have problems signing up, please contact Deena Frazier, BC Law's Collection Services Librarian at deena.frazier@bc.edu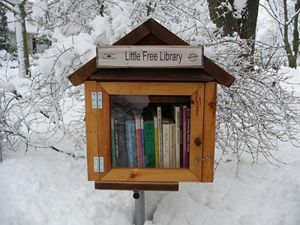 Take One, Leave One
Did you know that the library has a "leave one, take one" shelf? It's up on the 4th floor, in the student lounge. Feel free to leave a book, or take one – the shelf was re-stocked recently and it is full!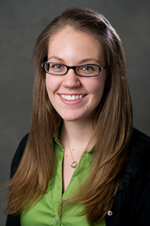 Lily, New Access Services Librarian!
As you come into the law library and pass by the first office on your right, you may notice a new face there. Lily Olson, the new occupant of room 204, is our brand new Access Services Librarian. While she is new to the position, Lily has worked at the law library as a Law Library Assistant since 2010, so her face is very likely a familiar one. Among her many responsibilities, such as overseeing the daily operations of the information desk and supervising our student workers, Lily will also manage the law library's website. We are very lucky to have Lily in this new position!