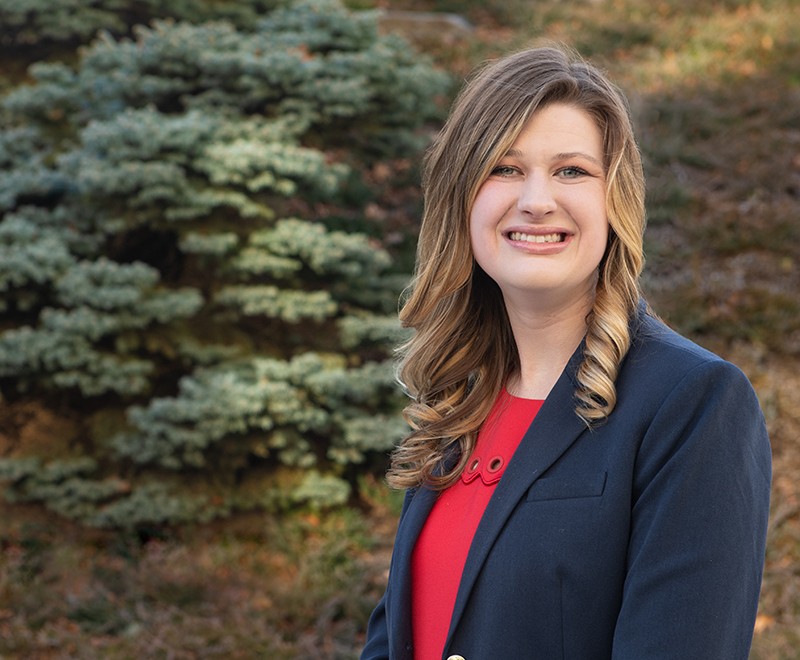 Headstrong, determined, and sassy are adjectives Victoria Hamilton, MSW '19, uses to describe herself. Sitting across from Hamilton in a conference room in McGuinn Hall, a space too small to contain her infectious laugh, it's soon clear the adjective that best describes her is driven.
"I've always known that I wanted to work with children and to be a counselor or a mentor," says Hamilton. Currently in her second year at the Boston College School of Social Work (BCSSW), Hamilton is a full-time macro student with a focus on Children, Youth & Families. She says BCSSW is equipping her with the knowledge, support, and tools to make good on her goal of becoming a disabilities advocate.
Hamilton's path to BCSSW was circuitous. After graduating from the College of Charleston in South Carolina with a bachelor's degree in psychology, she worked as a nanny and preschool teacher, interned in the disability services office of her alma mater, volunteered at area children's hospitals, and took graduate classes at The Citadel. "I loved what I was doing in Charleston," says Hamilton, "but I wanted to be in graduate school." She pursued child life specialist programs for several years before setting her sights on schools of social work. It was while waiting for word on her admission status that she had an epiphany. She was preparing remarks for a Tedx Youth event and realized her true passion was advocacy work on behalf of those with disabilities.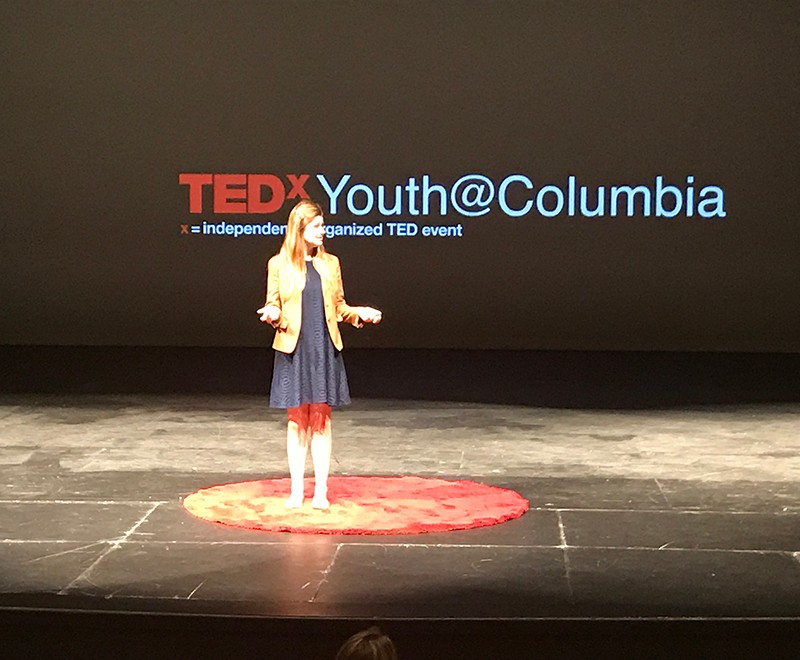 Hamilton knows what it's like to live with a disability. Growing up with cerebral palsy, she spent years overcoming the perceptions of classmates and teachers who doubted her potential. Like the high school guidance counselor who urged her to forgo her dream of attending the College of Charleston for a community college close to home. And she knows the benefits of having an advocate. "I didn't need a push when I was younger," she says with a warm laugh, "I needed a path cleared and that's what my mom did. My mom is my biggest advocate."
At BCSSW, Hamilton is busy putting her advocacy skills to work. She is doing her second-year field placement at Dana-Farber Cancer Institute,  assisting with the coordination of the Workforce Development Office's Student Training Program. Designed for Boston's underrepresented and underserved youth, this yearlong program introduces high school students to careers in health care and biomedical sciences through paid internships.
At Hamilton's suggestion and under her guidance, the Workforce Development Office will soon pilot the Disabilities Inclusion Program (D.I.P.), expanding the Student Training Program to include the recruitment of students with disabilities.
"It was Victoria who came to us with so much enthusiasm and insight, asking the question: What are we doing to serve students with disabilities?" says Candace Burns, one of her two Dana-Farber supervisors. "The principals of the schools we work with were thrilled," Burns says. "There aren't a lot of initiatives that are designed to reach out to high school students with disabilities for internship opportunities."
Working on the D.I.P. initiative has offered Hamilton a chance to do what she does best: identify opportunities for greater inclusion. "These students with disabilities will also be college bound," she says. "I'm not changing the model, because it's a fabulous model. But I want to recruit people with disabilities that can do the same work."
Hamilton is clearly coming into her own in the role of advocate. "In addition to the D.I.P., Victoria's providing college-readiness programming," says Rachada Hiranyaket, her other Dana-Farber supervisor. "I've watched her develop trusted relationships with students, and she holds them accountable, which is great."
Hiranyaket and Burns say they have loved having Hamilton on their small team over the past several months. "It's nice to work with an intern who just gets it," says Burns.
It's no surprise to Professor for Macro Practice Tiziana Dearing that Hamilton has hit the ground running. Dearing first met Hamilton last year in her Basic Skills in Macro Social Work course, and has become a trusted mentor. "Victoria has channeled her own experiences and her desire to be of service into her studies here at BC Social Work," says Dearing. "She has tremendous clarity about the change she wants to see—and be—in the world. I've been so impressed with how well she's focused on building and practicing her skills to do just that while in our program. I believe however she decides to pursue that social change, she'll succeed."
Hamilton's not certain of her plans following graduation, but odds are high she'll return to Charleston, the city she considers home. She says her BCSSW education has empowered her and she's excited by the road ahead. "In my classes here, I've really discovered that I have this voice," she says, "and BC has given me the tools to use it."