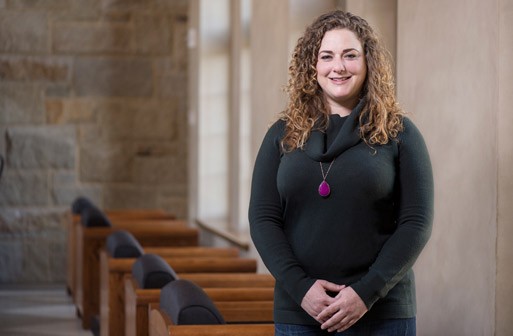 In the most recent installment of Innovate's series highlighting research publications from faculty members at the Boston College School of Social Work, we focus on a study from Assistant Professor Jessica Shaw that examines the vast number of rape kits that have historically gone untested in the city of Detroit, and how this is just one proof point supporting the unfortunate, widespread reality of an American criminal justice system reticent to prosecute sexual assault.
The issue: Following an instance of sexual assault in the United States, victims can choose to have a sexual assault kit (commonly known as a rape kit) performed, in order to cull potential DNA evidence against the attacker, to use during an investigation and subsequent prosecution of the assailant. For the contents of the kit to be used, though, police personnel must transport the kit from the medical facility where it was completed, to a crime lab for analysis. Over the past several decades, there has been a systemic failure of police departments across the country to properly transport these kits. Many are never submitted to the crime lab.
The idea: Detroit is one of several cities nationwide to have located un-submitted rape kits in a police storage facility; in 2009, more than 11,000 such kits were found in police custody, and some had been gathering dust since as early as the 1980s.
With the help of several community partners and a grant from the National Institute of Justice, Professor Rebecca Campbell of Michigan State University and her team, including Shaw, began to investigate how the pile of kits came-to-be—why this happened—and what to do now. This particular paper (Forgotten Evidence: A Mixed Methods Study of Why Sexual Assault Kits Are Not Submitted for DNA Forensic Testing) gets into the "why," through both qualitative and quantitative analysis. The participation of key organizations in the city of Detroit, the state of Michigan, and beyond was a major reason this type of mixed methods approach could work. Says Shaw, "That Detroit had a pile of kits is not unique. That they responded in a way to want to figure out how the problem came to be, is."     
The findings: Thanks to the participation of law enforcement, crime lab personnel, prosecutors, advocates, medical professionals, and researchers, Shaw and her colleagues, with the leadership of Rebecca Campbell, were able to amass enough qualitative and quantitative data, and findings, to fill a 500-page report.  In regards to the specific question of "why," this particular paper (Forgotten Evidence) identified three major reasons behind the striking number of rape kits that were never processed.
Chronic Resource Scarcity. Across the board, city institutions from 1980-2009 were understaffed and under-resourced. Examples: There were only two scientists for much of that time period working in the crime lab, period, on all cases to come in. There was no specialized sexual assault prosecution unit dedicated to prosecuting sexual assault cases until 2011. A Sexual Assault Nurse Examiner (SANE) program, with nurses specially trained in forensic evidence collection and patient care for victims of sexual assault, was only introduced into the city's hospitals in 2006.
Limited DNA technology until recently, gave the (sometime legitimate) impression that analyzing these kits was not very useful in a sexual assault investigations. Improvements in DNA technology and access to that technology over the years have, in fact, improved the utility of sexual assault kits.
There remains a pervasive victim-blaming perspective from those in the criminal justice system vis-à-vis sexual assault.
The next steps: For Shaw, personally, the next step is a study she is conducting in partnership with the Boston Police Department, the Massachusetts State Police, and the Massachusetts Executive Office of Public Safety and Security to better understand the successes of communities who have high rates of submission with regards to sexual assault kits. The hope is, if she can begin to understand what works, she can help other communities institute similar, positive interventions that contribute to an improved criminal justice system response to sexual assault.
The takeaway: Estimates are that, across America, anywhere from 200,000 to 400,000 sexual assault kits are sitting in storage facilities, untested. And this number is likely low. Explains Shaw, "If a community says this (type of widespread oversight) hasn't happened in their jurisdiction, it may be that they just don't know it yet. Untested rape kits are an important part of the story, and provide tangible evidence of the very real reluctance of our country's criminal justice system to prosecute sexual assault."
Despite these daunting realities, Shaw sees an opportunity to effect positive change moving forward. Case in point, the current aforementioned partnership with Massachusetts law enforcement.
"As a researcher in a field such as social work, it's important to me to do more than just document the problem," she says. "I believe we need to be involved in efforts to solve the problem, to provide empirically-informed strategies that change and improve systems."
We will keep you updated on Shaw's work to this end in this space.