Investing in Our Future
Every victory at Boston College, whether it's in the classroom, in a research lab, or on the playing field, is made possible by the generosity of our alumni and parent community. Your support allows us to invest in our athletic teams, fund research opportunities, and award financial aid to thousands of deserving students. However you choose to give, we thank you for investing in the future of BC.
Four reasons to be For BC
40% of undergraduate students receive financial aid
BC is one of 20 schools that offer need-blind admission*
Last year, gifts under $100 totaled nearly $2 million—that's 75 BC scholarships for students in need.
Every gift boosts BC's standing. U.S. News & World Report counts alumni giving in its annual ranking of top universities.
* Among national private universities that accept U.S. undergraduates on merit and then meet their full demonstrated financial need
The 1863 Society recognizes annual leadership donors who make an investment in the University with a gift of $1,000 or more. Membership in the 1863 Society gives you direct access to the University and makes an immediate impact on the student experience.
The William B. Neenan, SJ, Society celebrates and recognizes Boston College's most loyal donors—those alumni, parents, and friends who have made a gift, at any level, for any purpose, for two or more consecutive years.
Now more than 2,800 members strong, the Shaw Society honors Joseph Coolidge Shaw, SJ, who helped establish Boston College with his legacy gifts of books and the proceeds of his life insurance policy. Members receive updates on the latest campus news, among other exclusive benefits.
Give all at once

Every annual gift supports current and future students along with the unique mission of Boston College.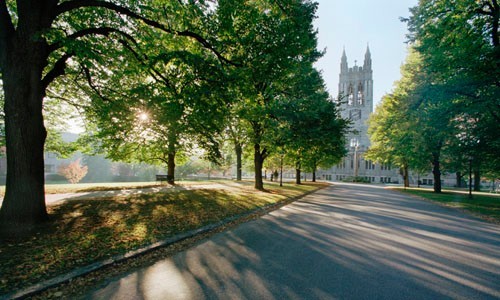 Give over time
Monthly, recurring gifts combine the ease of installments with the convenience of automatic renewal.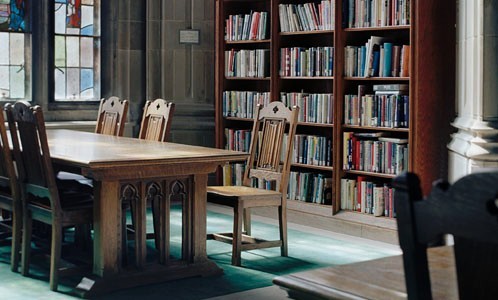 Gifts of stock
For Securities Held by your Bank or Broker
1) Simply provide your broker with detailed instructions of the gift that you would like to make to BC, including the name of the stock and the number of shares to be transferred from your account to Boston College's at:
Fidelity Investments, National Financial Services Corp.
DTC (Depository Trust Company) #226
Account #201973114, Trustees of Boston College
Reference: Donor's Name
2) Then, please contact the Boston College Office of Gift Processing at 617-552-3440 or uagifts@bc.edu to let us know the name of the stock and the number of shares that you will be transferring to the BC account at Fidelity. This information will help us provide you with proper gift acknowledgment on a timely basis.
 
For Securities Held by You
If you hold a stock certificate, please send it to us with a stock power form. For safety and simplicity, you should send the certificate and stock power form in separate envelopes.
1) Send your certificate(s) without any endorsement, assignment, or other notation to:
Office of Gift Processing
Boston College
Cadigan Alumni Center
140 Commonwealth Avenue
Chestnut Hill, MA 02467
Attn: Stock Gift Administration
Please enclose a letter including the designation of your gift.
2) Download and print out a stock power form, one for each separate security, if applicable.
3) Sign the stock power exactly as your name appears on the certificate and leave the rest of the form blank.
4) Mail the signed stock power in a separate envelope, along with a copy of the letter that accompanied the certificate, to the address above.
Note: Your gift is valued in accordance with IRS guidelines. Gifts of securities that are held for more than one year may be deducted at the full market value.
Top 5 Reasons to Donate Stock
 
Save on Income Taxes: If you've held your securities for more than one year, your gift will create a valuable income-tax deduction.


Avoid Capital Gains Tax: Since the securities are donated rather than sold, capital gains taxes from selling the securities no longer apply.


Support What Matters Most: You can direct your stock gift to the school, department, or program that means the most to you at BC.


Deliver Immediate Impact: Gifts of stock are considered "current-use" and count toward annual and reunion giving totals.


Giving Is Simple! A transfer can be as simple as a phone call and written confirmation, and may be completed online, by mail, or in person.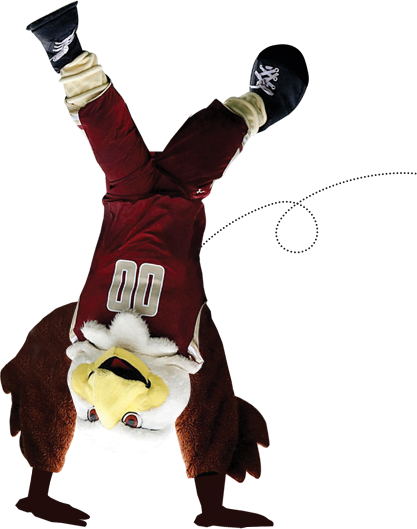 IRA Charitable Rollover Now Permanent
Under recent federal legislation, you can use your Individual Retirement Account (IRA) to make a gift to your favorite charitable institutions, including Boston College.
Who is eligible and what are the guidelines?
You must be 70½ years of age or older at time of distribution

Total charitable gifts cannot exceed $100,000 per taxpayer each year


Transfers from traditional and Roth IRAs must be made directly from the account administrator to Boston College
What benefits will I enjoy?
Satisfy your required minimum distribution

Avoid federal and, in many cases, state income taxes

Provide critical support to the BC department, school, or initiative of your choice
Maximize your 2019 charitable gift—and create an immediate and tangible impact at the Heights.
How can I make my gift?
Contact your IRA administrator to request that a charitable distribution be transferred to Boston College

Instruct your IRA administrator to indicate the donor's name on the check and specify that the gift is an IRA charitable distribution to ensure gifts are properly recognized and recorded

Send your check to:
Boston College
Office of Gift Processing
Cadigan Alumni Center
140 Commonwealth Avenue
Chestnut Hill, MA 02467
Boston College Tax ID: 04-2103545
Note: The IRA charitable rollover is federal law; state and local law may not provide the same benefits.
Examples to help you:
To assist donors interested in making a charitable gift from their IRA, we have provided the following examples:
---
Questions? To discuss your giving options in confidence, please contact the Office of Gift Planning at 877-304-SHAW or giftplanning@bc.edu.
If you prefer, simply fill out the form below and a member from our gift planning team will reach out to you shortly.
Matching Gifts
Many employers sponsor matching gift programs and will match any charitable contributions made by their employees. To find out if your company has a matching gift policy, please enter your employer's name below.
If your employer or your spouse's employer has a matching gift program, your gift to Boston College may be doubled or even tripled. Your employer's human resources department can supply you with specific instructions about its process for matching gifts. In some cases, a spouse's company will also match the gift. 
Leave a lasting legacy
When you make a planned gift—of any size—you help strengthen the BC experience for the next generation of Eagles.
Your gift can enhance campus priorities that have personal meaning to you, such as financial aid, student-faculty research, athletics, and service-learning programming. Or you can make an unrestricted gift that enables BC to best address its future needs.
Whatever your commitment, you'll join a special tradition of giving at the Heights and be welcomed into the Shaw Society.
Make leaving a planned gift part of your legacy at BC today and for future.
 
Corporations and foundations
The Office of Corporate and Foundation Relations serves as the central point of contact for corporate and foundation philanthropic engagement with Boston College. 
 
Give online
www.bc.edu/give is the easy and secure way to make your gift. You can manage your gift with on-going installments throughout the year, or give all at once. For your convenience, we accept Visa, Mastercard and American Express.
By phone
All you need is your credit card and our toll-free number: 888-752-6438
By U.S. mail
To send a check, please make your check payable to "Boston College," and mail to:
Boston College
Office of University Advancement 
Cadigan Alumni Center
140 Commonwealth Avenue
Chestnut Hill, MA 02467
Wire transfers
Please contact Christine Russo at 617-552-3517 or uagifts@bc.edu for our Bank of America account number and ABA Routing number.
Memorial gifts
If you would like to make a gift in memory of a deceased member of the BC family, please visit www.bc.edu/give. Under "I wish to dedicate my gift," select "In memory of a deceased member of the BC community." If you would like for us to notify the family of your gift, please provide as much of their contact information as possible. If you prefer to make your gift via phone or U.S. mail, please be sure to mention/include the above information in your correspondence. Note: The amount of your gift will not be shared with the family. If you have any questions, please contact Liz Brautigam in the Office of Stewardship & Donor Engagement at elizabeth.brautigam@bc.edu or 617-552-1075.
Payroll deductions for BC employees
Employees of the University may make regular contributions to Boston College from their paycheck. Contributions can be set up by logging into PeopleSoft HR Employee Self Service, via the BC Agora Portal (under the Human Resources section of the My Services tab). For more information, download these detailed instructions.
Senior Class Gift
Supporting Boston College as a student in your senior year is the first step in beginning your philanthropic engagement with BC.