Roles and Relationships in the Church
roles of laity and the clergy
The C21 Center's theme for fall 2013 is "Living Catholicism: Roles and Relationships for a Contemporary World." Over the next few months we will explore how the Church responds to the challenges of the 21st century, and we begin with the latest issue of C21 Resources. Above is the cover image for the magazine. A picture of Pope Francis during World Youth Day in Brazil, with an enthusiastic and energetic crowd-young and old-reaching out to a joyful pope, who is reaching back out to them. This image offers a rich analogy for the Church in the contemporary world. Each of us called to stretch ourselves to form a more perfect Church in cooperation with grace in bringing about the Kingdom of God.

The resources below will connect you to some of the topics highlighted in our current magazine. In addition, you can explore resources from previous C21 publications and programs that pertain to the ways in which we live our Catholicism.

The Church in the 21st Century (C21) Center proudly presents this collection of essays which offers examples of renewal - some realized and some aspirational. We have been blessed to work with Fr. Michael Himes as the guest editor of this issue, a true visionary and gift to the Church. Fr. Himes captures the heart of this issue in his opening essay: "Living Catholicism is the assurance that there is and will be a living Catholicism."

To order complementary copies of this magazine issue, send us an EMAIL or call us at 617-552-0470.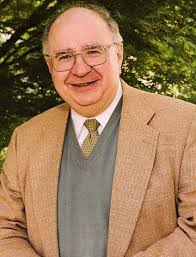 C21 Resources, professor in the Boston College theology department and a priest of the Brooklyn, New York, diocese. Rev. Himes has received several teaching awards, including the outstanding teacher award from the BC chapter of Phi Beta Kappa in 2002.
C21 FEATURED VIDEOS:
Search under Roles and Relationships on our C21 videos page to find all events related to this focal issue.
A Discussion on Teaching Theology: Professors Michael Buckley, SJ, Nicholas Lash, and Fr. Michael Himes considered the importance of teaching theology and discussed their work as theologians.

Catholics: Why We Are a Sacramental People: Listen to Fr. Himes speak about the great sacraments of the Church, which parallel the pivotal moments in our earthly pilgrimage, and how they represent the climactic celebration of the sacramentality of life.

EVENTS:
Click here to view upcoming events on the theme of Living Catholicism: Roles and Relationships for a Contemporary World.