Investigative Journalism
Boston, MA & New York City, NY: November 8 - 18, 2009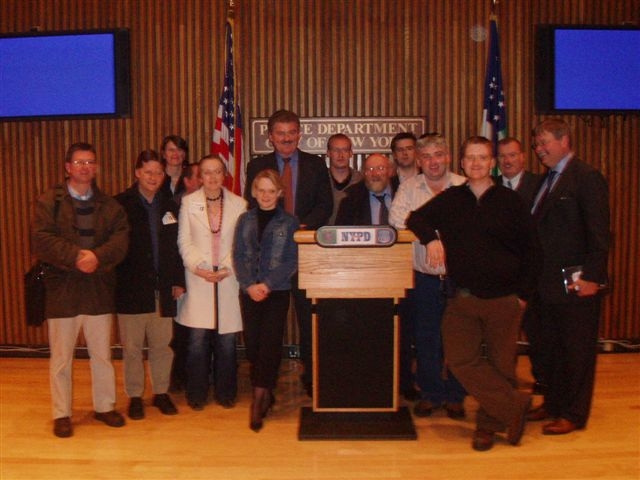 The Irish Institute at Boston College is pleased to have hosted the Investigative Journalism Program, which took place in Boston, Massachusetts and New York City, New York, November 8 – 18, 2005. Bringing together fourteen print and broadcast journalists from the Republic of Ireland and Northern Ireland, this ten-day program examined the complexities, significance, and direction of investigative journalism in the U.S.
The Investigative Journalism Program featured academic seminars, visits to media outlets, and meetings with prominent investigative reporters, editors, and news producers. While in Boston, the group had the opportunity to meet with Marty Baron, Editor, The Boston Globe; Diane Francis, Editor-at-Large, The National Post;Mr. Kevin Cullen, Projects Reporter, The Boston Globe;Cullen Murphy, Managing Editor; The Atlantic Monthly; Mike Beaudet, Investigative Reporter, FOX 25; Mark Jurkowitz, The Boston Phoenix; Professor Alan Wolfe, Boston College; Joe Bergantino, Investigative Reporter, CBS 4; and Eric Convey, Senior Executive City Editor, The Boston Herald, among others.
The group met with a number of print journalists in New York City, including Don Barlett, Investigative Reporter, Time Magazine; Walter Bogdanich, Assistant Editor of the Investigative Desk, The New York Times; Clifford J. Levy, Special Projects Reporter; The New York Times; Bill Alpert, Senior Editor, Barron's Magazine; Eric Alterman, media columnist, The Nation; Chief Michael Collins, Deputy Commissioner of Public Information, and Lieutenant Gene Whyte, New York City Police Department; and Doug Simmons, Managing Editor, The Village Voice. The group also attended a live taping of "The Daily Show with Jon Stewart".