Autism In Educational Settings
Boston, MA and San Diego, CA from January 16 - 26, 2007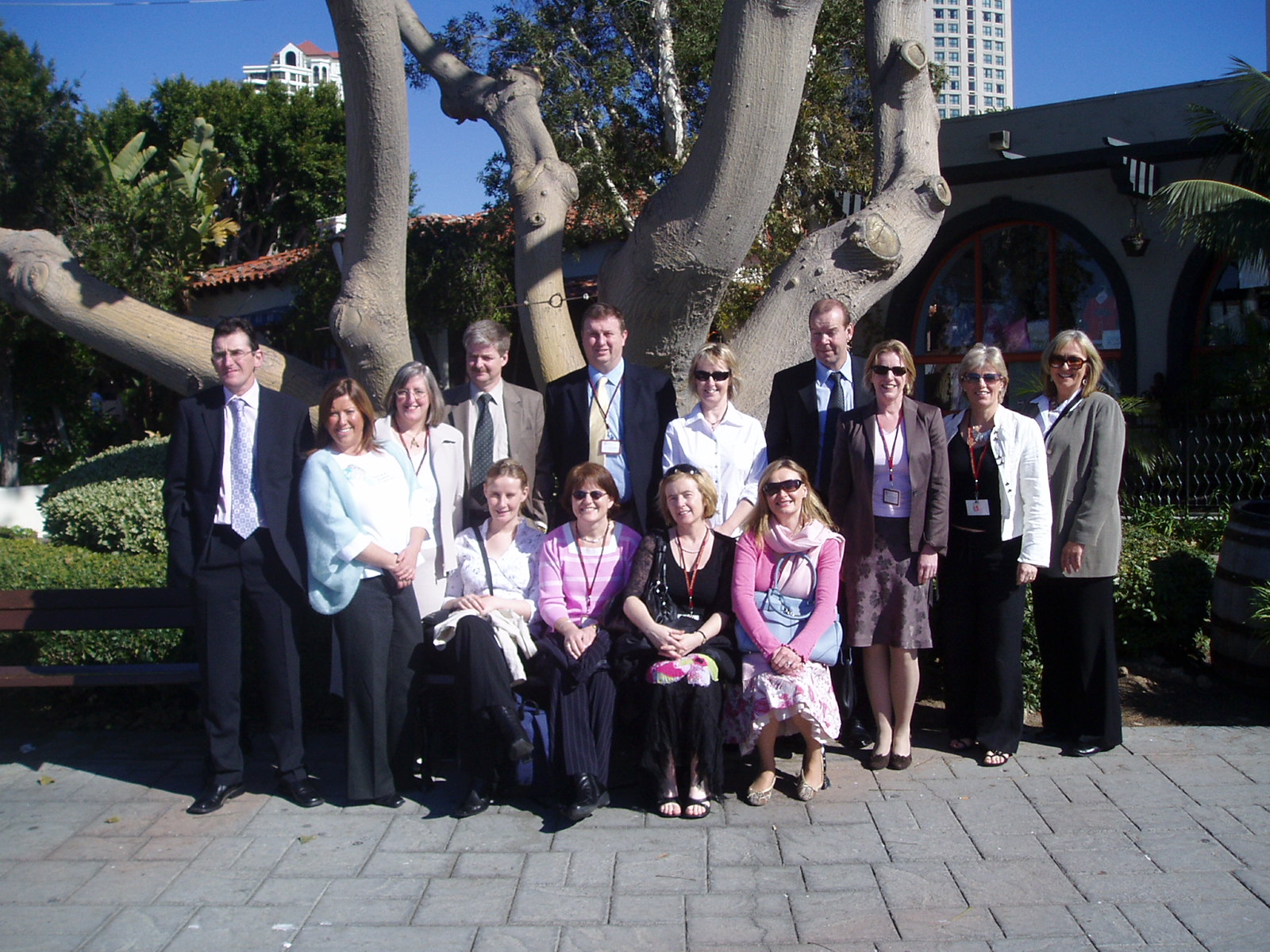 The Irish Institute at Boston College is pleased to have hosted the Autism in Educational Settings Program, which took place in Boston, Massachusetts and San Diego, California, January 16 – 26, 2007. Bringing together fifteen education policymakers, educators, human service providers, academics, and advocates from the Republic of Ireland and Northern Ireland, this ten-day program examined successful behavior management techniques, efforts and strategies to integrate children on the autism spectrum in regular classrooms, and ways to ensure that children's educational needs are met.
The program featured academic seminars and meetings with education policymakers, academics, and human service providers, and included meetings in Boston with Dr. Susan F. Thibadeau, Program Director, May Center for Child Development; L. Vincent Strully, Jr., Founder and Executive Director New England Center for Children; Dr. Helen Tager-Flusberg, Director, Lab of Developmental Cognitive Neuroscience, Boston University School of Medicine; Professor David Scanlon and Professor Susan Bruce, Boston College Lynch School of Education; John Zbyszynski, Executive Director, League School of Greater Boston; Pat Antenellis, Director, Children Making Strides; Professor Grace Baron, Wheaton College; Susan Evans, Office of Special Education; and Tracy Osbahr, Office of Specialty Services, Massachusetts Department of Public Health, among others.
While in San Diego, the group had the opportunity to meet with Professor Laura Schreibman, University of California, San Diego; Chantal Sicile-Kira, author and radio host; Dr. Steve Edelson, Director Autism Research Institute; Dr. Melissa Katz, Director, Autism Intervention Center, Rady Children's Hospital; Deb Callahan, Co-Director, Creative Support Alternatives; Sharon Popp, San Diego Unified School District, Special Education Division; and the Board of Directors, San Diego Autism Society. The group also attended the Winter Autism Conference, hosted by the Autism Institute, University of San Diego.