Gambling and the American Moral Landscape
On Thursday and Friday, October 25 and 26, 2007, the Boisi Center hosted a major conference entitled Gambling and the American Moral Landscape. Recent events in Massachusetts -- where Governor Deval Patrick proposed selling three licenses to build the state's first casinos -- have raised this issue to the very top of the public agenda. The conference was a spirited, rigorous and interdisciplinary look at the role gambling plays in American culture. Check this site for audio and video of the presentations soon.
Please join us for a student debate on the topic of Gambling in Massachusetts, which the Boisi Center is hosting. If you have any questions, please contact Susan Richard at 617-552-1860.
---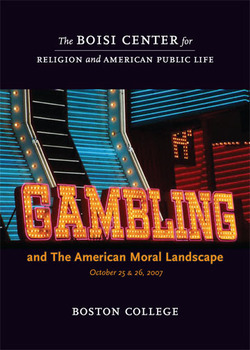 Links to articles from some of the country's leading newspapers on and about gambling and the moral landscape in the United States today.
Books, websites and films about gambling.
Test your knowledge of gambling in the United States today by taking our quiz.