Gambling: Mapping the American Moral Landscape
Boisi Center for Religion and American Public Life
---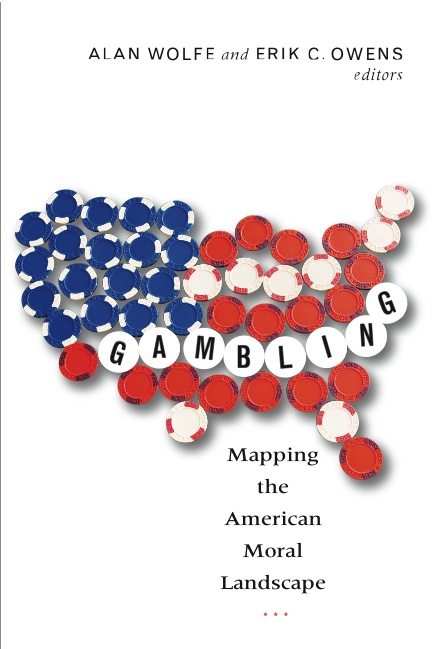 Published by Baylor Press, 2009.
Abstract
Advance praise
Table of Contents
Why is gambling so accepted in the U.S. when other one-time vices, like smoking and drinking, continue to evoke morality-based opposition? That simple but intriguing question guides this path-breaking volume, the first interdisciplinary academic study of gambling. Led by the renowned Alan Wolfe and with essays by experts at the country's premiere centers in public policy, clinical addiction, law, gaming, psychology, sociology, moral philosophy, theology, and the arts, Gambling: Mapping the American Moral Landscape is a tour de force examination of this booming cultural and moral phenomenon that is so intricately woven into the fabric of American life. Both an attempt to understand gambling and an effort to predict its future consequences, the book is evocative and critical reading for American civic and church leaders, activists, historians and government officials.

PRAISE
Read more about the gambling conference held in October 2007.